Walmart, one of the largest retail corporations, has a large number of part- and full-time hourly workers. That can easily lead to late arrival or absence phenomenon. 
To avoid this issue, Walmart carried out an effective program called the Walmart point system, which is the attendance records. This policy is implemented to guarantee the smooth operation of Walmart's activities and bring many benefits for workers.
If you're a newbie working at Walmart, what happens if you have 5 points at Walmart in 2023? read on.
What Is The Walmart Points System?
Walmart's attendance policy includes the Walmart point system, a procedure designed to reduce procrastination and unexpected absences.
In detail, this point system will go into effect in 2019. If an employee fails to arrive on time, he will be penalized one point. Employees can get between five and nine points. 
However, one key factor to notice is that they will be fired if one receives five points.
This policy also applies to those who leave a shift early. That means workers may lose half a point. Or, when they miss work over the holidays, they will be fined one to three points:
| | |
| --- | --- |
| Violation | Point(s) |
| Absent | 1 occcurrences |
| Miss more than half your shift | 1 occcurrence |
| Absent on a key event date (Walmart double point days) | 2 occcurrences |
| Fail to report, or "call-in" an Absense. Apply additional occurrentce(s) for the absense unlesss it is approved | 2 occcurrences |
| Clock in/out 10 or more minutes early, but work at least half the shift | 0.5 occcurrence |
| Clock in 10 or more minutes late, but work at least half the shift | 0.5 occcurrence |
How Does The Poin System Work? (Source: Reddit)
Points may drop or be removed after 183 days of accumulation. You can also use PPTO to remove them (or reduce them to half). However, you will be stuck with 2 points remaining for 183 days.
You only have 7 days from the date of the incident to include in the PPTO, regardless of the score displayed.
Just like any other firm, the main target of this policy is to encourage workers who show up every day. It also mandates that all hourly workers arrive on time, perform their scheduled shifts and address absences.
At the same time, they want to guarantee that their clients are cared for and that employees aren't forced to replace others' work duties frequently. 
How Do We Report A Walmart Absence or Lateness?
Arriving late, illnesses, and many more reasons make you unable to go to work. You have to report your absence for these reasons. If you were in this situation, what will you do? To know more, keep reading!
If you go to work late, you will need to go to the OneWalmart website and record your absence to report your absence. 
You may also contact support: at 1-800-775-5944 or your local Walmart store (here) to tell the store manager on duty that you are late.
According to the report stage, if an employee does not call in to report an absence at least an hour in advance, they might be punished.
How Can You Check Out How Many Points You Have At Walmart?
Let's take a look at this part to learn more about checking out the points you have at Walmart!
You should access your Walmart profile and select GTA. When you click it, you'll see both your attendance and your point total. 
It is vital to check the six-month report. This is because you will be fired if you have worked at Walmart for less than six months and have received four points. Or else if you have worked at Walmart for a longer time and have received nine points.
Another option is to call Walmart's customer service department. Call (800-492-5678) at any time to check your absence or point report. They'll get back to you as soon as possible with the details.
How Long Do Walmart Points Last?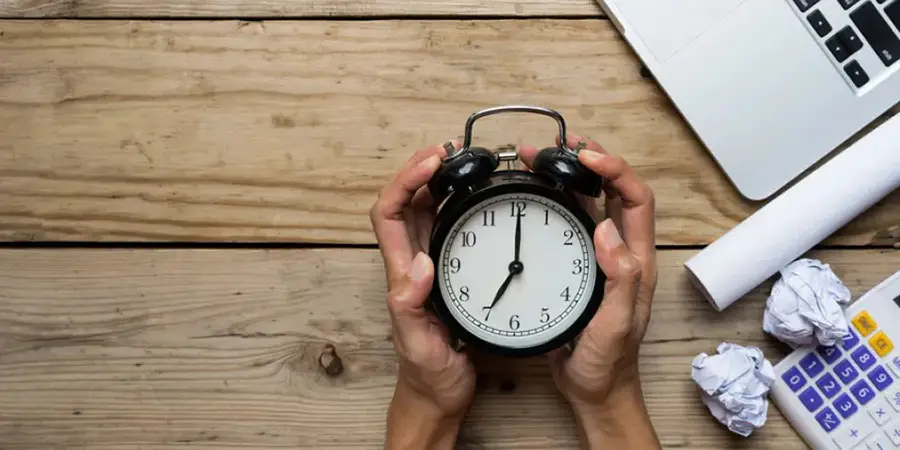 There is no doubt that points do not accumulate continually when working at Walmart. For example, if an employee gets three points during a six-month rolling attendance period, these points will be erased after two or three months. 
After six months, you will lose a new point if you are absent or come late for more than two hours.
Furthermore, approved absences are not recorded while counting points. Therefore, employees at Walmart do not worry about losing their jobs if they miss five or more shifts in six months for these reasons: Bereavement, health pregnancy, FMLA leave, or medical accommodation.
How Many Absences Are Allowed At Walmart?
Walmart employees can have no more than five occurrences in a six-month time. When you work there, you are permitted to have one occurrence every month. If you have any more, you will be terminated from work.That is our quick answer to the question,
How many days can you miss at Walmart before they fire you?
Recently, workers can miss up to 9 days every six months caused by unexpected absences. 
It's alright if you miss less than nine days in six months. But what if there are more than nine? You will have a high potential of being replaced by others. Thus, you must maintain your attendance and ensure you don't reach the maximum limit of occurrences.
How Are Good Attendance Rewards At Walmart?
We can not deny that the company's policy seems to be a big improvement. The idea that they will start paying bonuses to workers because Walmart believes the bonuses will boost attendance is brilliant. 
Ideally, both part-time and full-time hourly workers have attendance records that qualify them for the incentives.
An employee with perfect attendance will get a 25% bonus, or those who have one or two points may still qualify for a higher bonus.
What Is The Way To Clock In At Walmart?
Walmart requires its employees to use the GTA Time Check app to clock in for their shifts, whether they are late or for any reason.
Next, you have to sign up for OneWalmart. That means the GTA Time Clock app users go to the Time Clock home screen and sign in. They will be required to enter a unique user ID and password to confirm their identification.
You need to click "Clock In" to begin your shift after you've signed in. If you are already clocked in, you can also choose many options such as the "Meal Start," "Meal End," and "Clock Out"!
Final Verdict
After reading our post, you have certainly had enough information on the Walmart Point System in 2023. 
To sum up, applying this policy helps discipline workers when they get too many points beyond the limit we mentioned. Keep in mind the point is not positive, it is negative. That makes you face termination from your job. In contrast, you will get a bonus if you have fewer points or even not.
Related Walmart Source: