Walmart's pickup service is a great choice for busy people. But what if you cannot visit the store yourself? Do not worry. It is not the end of your shopping. This article will show you how to add an alternate pickup person at Walmart.
What Is The Pickup Service Of Walmart? 
The in-store pickup saves you time and delivery costs. You can place a same-day order through the official website. It is similar to shopping on e-commerce platforms. An eligible item's status indicates your selection is available at your favorite store.
Please pay attention to the pickup options during checkouts. It would help if you considered the time slots that fit your schedule. Most orders allow next-day fulfillment.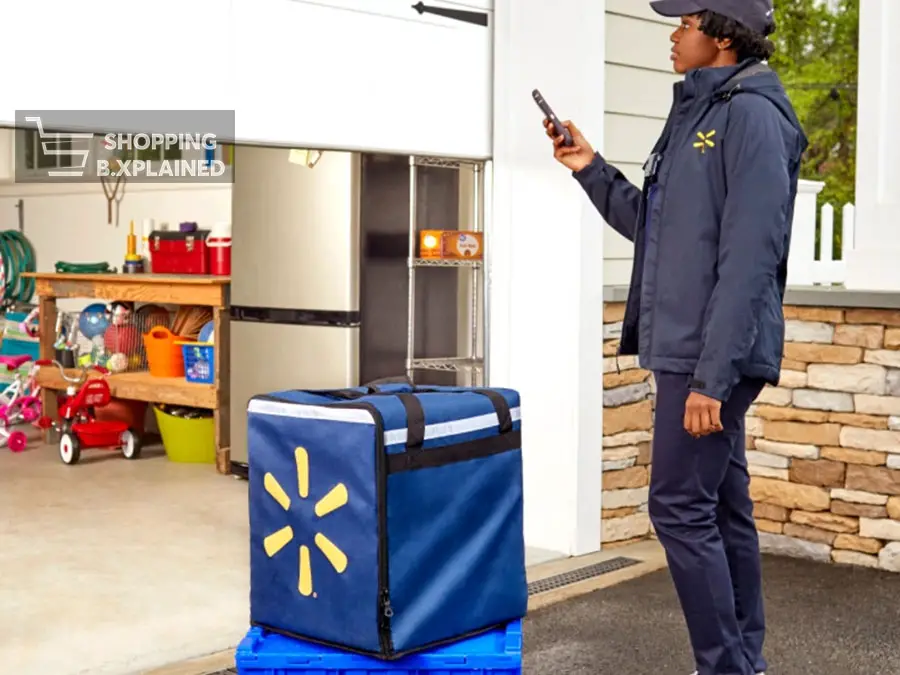 The supermarket staff then collect the accurate product according to your order. They will notify you via the correct email address or phone number once completed. It is time to get groceries.
The store staff will bring your pickup purchase and load it in the trunk. All you need to do is park your car in the authorized parking spot for this service.
Can You Add A Pickup Person To Walmart Order? 
The big answer is YES. It is never a big deal if you cannot take your order yourself. Add the pick up information on your behalf at checkout to solve this problem.
Should you have forgotten this action, Walmart allows users to do it again later. Go to your account and search for the latest orders. In the Details section, click the Edit button and enter the consignee information.
How To Change Pickup Person At Walmart 
What if something goes wrong and your pick-up person in charge cannot go to the supermarket? Keep calm. You can get your personal items as intended with an effortless process in the blink of an eye. Here are the essential steps to proceed:
Visit Walmart's website
Login to your account: For security purposes, you can only make adjustments when you have a verified account.
Head to your purchase history and find your current order
Tap on the "Edit" button
Clear the previous information and then enter the name and contact address of the new PIC.
Save the adjustment before exiting.
The processing stage may take up to four hours to complete your renewal update. Do not panic if your data has not been refreshed.
The Policy Of Pickup Service At Walmart
The good news is that this time-saving service is available for most items. The purchase prices remain the same compared to those sold at the store. You can even get prescription drugs at some locations.
On the downside, inventory lists vary from location to location. What if your item goes out of stock? Despite the thorough comparison, you may occasionally go through unavailable items. The cause may stem from an unexpected in-store demand or a delay in status updates.
Staff will send you an email notification including the situation notice and the proposed deal for an alternative. A time period is initiated for your response.
If you do not reply to the confirmation email, the system automatically replaces it with the recommended option. Conversely, you do not have to pay for an out-of-stock item if you express a refusal.
There are two types of curbside pickup for your needs: standard (4 hours) and express (two hours). Regardless of choice, your minimum purchase must be $35.
Best of all, the supermarket does not charge any additional delivery fees for this service, including tips. In other words, employees are not allowed to receive any payment. 
Instead, this business encourages you to participate in a customer service satisfaction survey. Your positive responses provide advancement opportunities and reward employees who have diligently served you.
FAQs 
Can I Cancel My Walmart Pickup?
Yes. It is a pity that you have to get to this stage. Here is the tutorial:
Visit the purchase site
Scroll down to find your order
Tap on the "Cancel" and "Confirm" button
Wait for the email confirmation. 
How Does Walmart Alternate Pickup Person Check-In?
Whether you are an official or alternate pickup partner, follow the pickup registration process as follows:
Drive to the designated store
Look for the Pick-up sign and go to the location as indicated
Provide your information to staff
Double-check the list of goods
Sign up to receive your purchase
What Should I Do If I Miss My Pickup Time?
There are two solutions to this situation: set a new grocery pickup time for your order or go straight inside the store to pick up your purchase.
Can I Change The Store Location Of My Walmart Pickup?
Unfortunately, you do not have the right to do this. Walmart does not allow switching to another store after you have placed your order.
However, you can contact customer service to discuss your problem. In some special cases, they may stop processing it. Money may go back into your pocket 4-7 days later.
Conclusion 
Dealing with a Walmart edit pickup person does not take much time and effort. The ease of usage enhances your shopping experience. This service is a great shopping partner for busy bees, especially women, to balance work and family care.
See more: