We are all aware that Trader Joe's is the best option if you want healthful, organic food that has been ethically sourced and has the ambiance of a neighborhood market. But is Trader Joe's expensive? Let's find out with this post.
What Is Trader Joe's?
Trader Joe's is a well-known American grocery store company for its affordable rates on specialty foods, such as cheeses, salsas, pre-packaged meals, etc. In 1967, the very first Trader Joe's store debuted. 
The nautically themed grocery store, which now has 488 locations across the US, has maintained its small-chain vibe while slowly winning over customers nationwide.
For those who are concerned about their health, Trader Joe's has a wide selection of organic goods. Additionally, the store's eco-friendly practices make it more sustainable and reduce grocery prices for customers.
Is Trader Joe's Cheap? How Expensive It Is?
Yes, the cost of groceries is reasonable.
Trader Joe's provides a quirky, one-of-a-kind shopping experience in a compact, neatly organized environment stocked with unusual things for your household. 
Still, the average price at this store will shock you. Despite the high-quality goods, they also manage to offer them at competitive pricing that outperforms most of their supermarket rivals.
Is Trader Joe's Cheaper Than Aldi?
No, Aldi offers cheaper prices.
It is interesting to note that Trader Joe's and Aldi food stores originally belonged to the same parent business, Aldi Nord, and now uphold a similar philosophy. Both continue to present themselves in a more condensed manner with fewer employees working the shop floor.
Despite the slight price differences between the two, Aldi narrowly outperforms Trader Joe's in terms of value in almost every category. Even though Trader Joe's organic produce is less expensive, Aldi offers significantly cheaper fresh goods, including meat and veggies.
Still, Trader Joe's generally sells higher-quality vegetables than Aldi, contributing to higher prices. As mentioned above, the price difference is minimal, but their packaged and non-perishable goods typically come at a higher average cost than Aldi's.
Is Trader Joe's More Expensive Than Other Stores?
No.
The company typically sells daily items at lower pricing than other grocery shops since their location is smaller and they carry fewer products. Their costs were 12% and 19% less than Safeway and Target, respectively.
In comparison to all other supermarkets, this budget-friendly chain offers regular produce at a 24% discount and meat at an 8% discount. That said, a Trader Joe's store is significantly smaller and has a much lesser selection of goods than a typical grocery store, making it challenging to get everything in your grocery list.
Which Trader Joe's Item Has The Highest Price Tag?
Besides the affordable options, you may also find some specialty items at a higher price, such as a bottle of cabernet sauvignon wine, which is about 38 dollars. 
Most consumers don't think of Trader Joe's as having costly wine, but during your shopping trip, you will come across many bottles that cost more than 20 dollars.
Why Is Trader Joe's Affordable?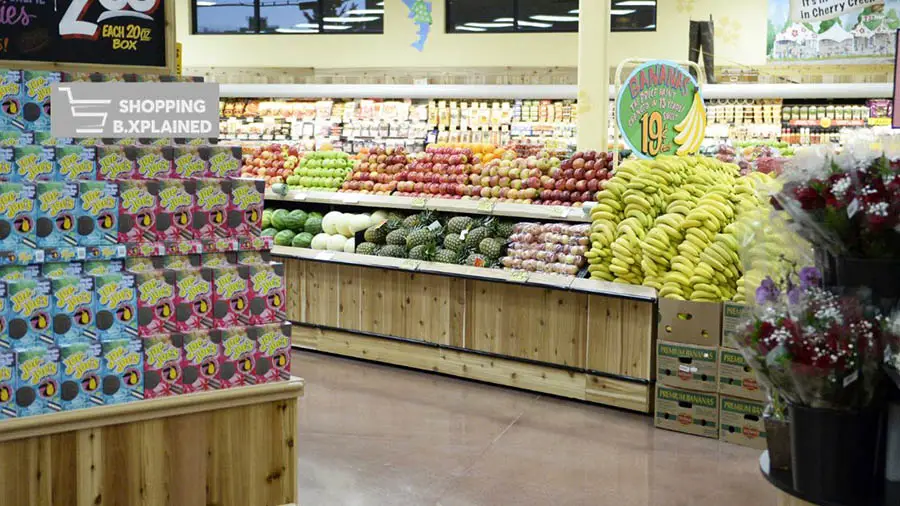 No Membership Card
You must be familiar with the membership program in other supermarkets and retail shops. This program seems to bring consumers more benefits while shopping, such as exclusive promotions. 
Still, this grocery retailer doesn't include this program in their service, which actually aids their customers in saving money by forgoing membership cards.
A membership program is a business strategy where customers pay a regular charge to use the value a company produces. Since Trader Joe's offers goods at low prices daily, there's no need for a membership model, which saves the customers from paying the fee to run the program.
No Name Brands
The majority of the products you find in the store are private labels, meaning 80% of everything you purchase will be marked Trader Joe's.
The company eliminates the go-betweens by purchasing foods straight from the producer and handling all of the packing themselves. Meanwhile, rival supermarket chains end up paying more for name-brand products from mass-market vendors.
Conventional supermarkets typically bill their suppliers for shelf space, which drives up grocery prices for consumers. Trader Joe's claims they don't follow this practice, making their average price much more economical.
No Delivery Service
Delivery service is available through several large big-box stores and supermarket chains that sell fresh groceries. But Trader Joe's claims there is no intention to provide this service to their clients. 
The business declares it will keep investing in employing on-site staff rather than laying off workers for the delivery service.
According to the company, since the staff don't get distracted by online orders, they will always be there to help the customers find their favorite products. This will bring better service and shopping experience to their customers.
The Bottom Line
Despite the high quality of their goods and their distinctive shopping experience, you will discover that Trader Joe's is affordable compared to other grocery chain rivals famed for value shopping.
See more: