Where are some check cashing places that don't require ID near me? Perhaps you are desperately in need of the answer as you need cash but do not have an ID to perform cash checks at nearby banks.
This article includes all your worries. Let's follow us to find the answer.
Do I Need An ID To Cash a Check?
Most banks will ask you to show your ID as it is the most common type of document to verify your identity. 
However, if you do not have an ID, some banks can flexibly switch to requesting other documents to help you cash your check. In addition, there are many places for you to perform cash checks without showing your ID.
Check Cashing Places That Don't Require ID Near Me
1. ATM Machine
Use A Prepaid Car With Check-Cashing Apps
You can use a prepaid subscription if you do not have a debit or credit card. You only need to pay a deposit upfront to receive the card and use it to deposit checks.
To use a prepaid card, you can contact the card issuer. They will also offer check-in apps, such as Ingo Money.
They also help you download the app on both iOS and Android devices, then link the app to the prepaid card account you just registered. Taking pictures of checks and processing information is the same as for mobile banking apps. The money will be transferred to your card in 3 days.
You can withdraw money with a prepaid card at an ATM. However, card issuers often charge a check transaction fee of up to 2%.
Deposit And Withdraw Money At ATMs
The first way to cash checks without an ID is to deposit their check by using the ATM (Automated Teller Machine) and then use their card to withdraw the amount they want.
First, insert your debit card and enter the pin code like every withdrawal. After the screen shows the options, you can select "Deposit Check" or "Cash Back".
Next, insert the check into the ATM and enter the amount of money you want to send. Usually, the insert checks slot will be located below the debit card slot and comes with the line "deposit check". Some modern machines can even read the amount on your check without you having to enter it.
Some banks allow you to withdraw cash at an ATM immediately after depositing the check. 
However, some ATMs of other banks only allow you to send checks. Money will be transferred to your card after 3 days from the date of sending the check. Of course, you can withdraw money in advance if your account has a balance.
Finally, you should check whether the information is correct or not and proceed to withdraw cash.
Deposit Through Mobile App 
If you don't want to go to an ATM to deposit your check, you can do it online through the mobile banking app. Most banks now have a service to help customers deposit checks into their accounts with just its banking app on smartphones.
First, you need to download the app of your bank. Select the account to which you want to deposit the check and enter the money you want to deposit from the check.
Next, you need to take pictures of the front and back of your check by using the camera on your smartphone.
Finally, review the correct account information and amount, then click send. The system will start processing data and transfer money to your account.
The procedure may vary slightly from bank to bank, but they will have detailed instructions that you can simply follow.
Also, don't throw away your check immediately after sending it through the banking app. It will be best to wait for the notification to confirm the money has been transferred to your account and then throw it away. 
After the money has been transferred, you can go to the nearest ATM to withdraw money.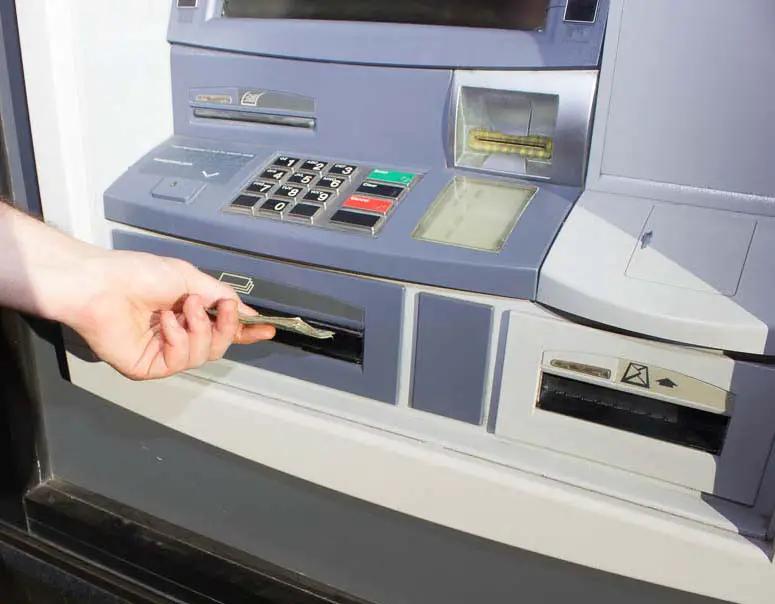 2. Issuing Bank
The next option is to go to your issuing bank and cash your check. This method is quite applicable to those who don't have a bank account.
These banks do not require you to show an ID card, but if the amount on the check is too high, you may be required to show it.
You can find your issuing bank on the front of the check and cash your check with the bank teller there. Usually, they will ask you to pay 1% of the amount you want to cash your check or a fee, depending on your issuing bank.
However, some banks in the United States still have a law that does not require additional fees when making check cash transactions.
3. Local Grocery Stores and Retailers
Cash your check at retailers is also convenient, and they don't ask for an ID either. The major grocery chains allow anyone to cash any business check or paycheck.
This service at retail stores has lower fees than banks. However, these locations will limit the amount on your check.
The procedures for withdrawing checks at retailers are not very different from those at banks. You just need to note that only sign the check after seeing the staff withdraw cash for you.
Also, some locations will ask you to become their member or loyal customer. These programs are usually free and don't take long to sign up for.
Kmart
Kmart is probably the retailer that offers ID-free cash checking with the lowest fee compared to other retailers.
For cashing payroll, government, tax, or two-party personal checks, Kmart charges only $1 per check withdrawal. Kmart branches in Illinois and Rhode Island even ask for only 50 cents per transaction.
Some Kmart retailers in US states already offer free cash checking, such as Connecticut, Georgia, Nevada, Pennsylvania, South Carolina, Washington, etc.
Walmart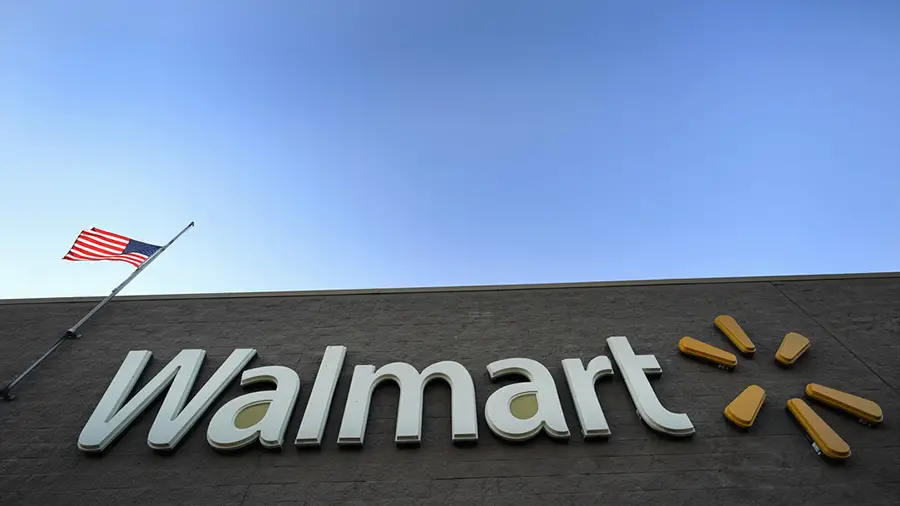 Walmart is one of the largest discount retailers offering cash checking without ID. It can cash all preprinted checks, including payroll, tax, insurance settlement, two-party personal checks, etc.
Walmart is limited to $5,000 for cashing preprinted checks and $200 for two-party personal ones. Transaction fees also depend on the type of check you cash. Cashing preprinted check 1000$ will cost 4$ and 5000$ will cost 8$.
See also:
Grocery Stores
Grocery stores are also ideal destinations for those who need cash checks without an ID. Kroger, H-E-B, Giant Eagle are popular names that provide cash checking without ID you can find near your place.
At these grocery stores, you only need a shopping card to be able to do the procedure. The transaction fee in each store differs depending on each place's regulations.
Kroger offers cash payroll, tax refund, insurance, business and child support checks, and a cash checking limit of $5,000. You need $4 to $4.50 for a 2000$ cash check and $7 to $7.50 for a $2,000 to $5,000 cash check.
The transaction fee at H-E-B Grocer is usually $3, but it can vary by region. Also, grocery stores like Kroger and H-E-B do not offer personal cash checks. Thus, you can search and visit other grocery websites in the area to get more information about their policies and services.
4. Check-Cashing Store/Outlet/Company
If the above locations are unavailable, specialized check-cashing companies are the last options. The reason is that these places charge a lot of money when cash checks, especially personal and payroll checks.
They charge a high fee (up to 10% in some places) because these sites guarantee instant cash delivery after you sign the check. Also, the risk they can take is much greater since they mostly offer cash all checks.
In addition, these places also know the desperate need for cash from customers' checks as they have no choice.
So, if you need cash from checks without ID, issued banks, retailers, or groceries that are also far from where you live, then a check-cashing company is the only option.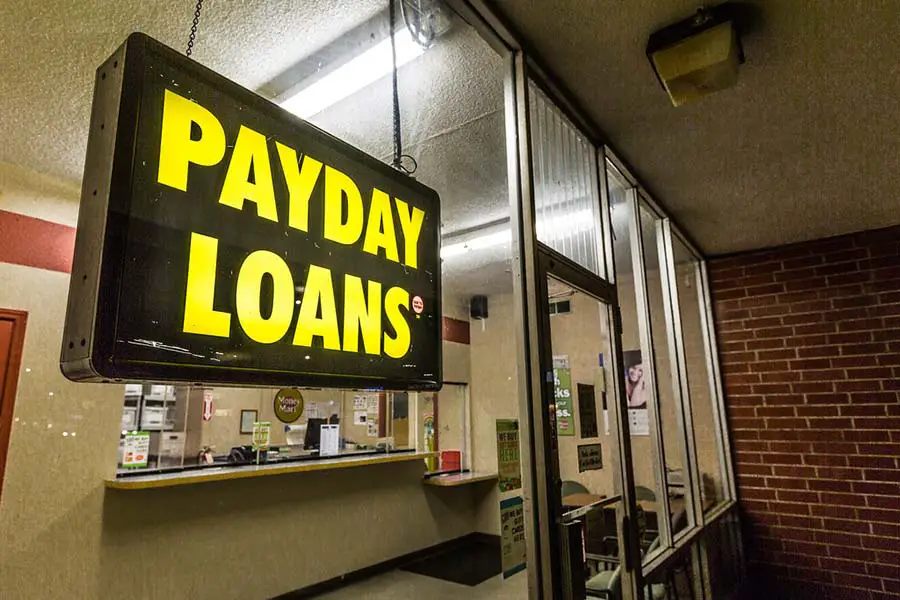 Sign The Check To The One You Trust
Signing your check over to someone you trust is another common choice. You can sign the back of the check for your relatives and friends. They will then go to the bank, withdraw the money, and give it to you.
You can go with them to the bank to cash your check and get cash right there. If you really trust them, endorse the check to that one by writing "Pay to the order of "name of that person" on the back side of the check, and sign your name below the confirmation line. 
In some situations, you could also be asked to initial next to the written numbers on the front of the paycheck.
Who Cashes Checks Without An ID?
You may be wondering: why don't people go to an ATM and withdraw money while on their way somewhere? It doesn't ask for ID or any other kind of identification. 
However, there are quite a few reasons that you still don't know. It may be due to financial conditions, the busy nature of work, or each person's love of technology that they do not use ID when cashing checks.
Elderly & Busy & Poor People
The majority of subjects that do not use ID are elderly. They have reached retirement age and no longer need to drive. So they don't have a driver's license.
The next target audience is the poor. They don't have enough money to buy a car, so they don't have a driver's license either. They will travel by bus, train, bicycle, or on foot. Immigrants, homeless, or unemployed are also not eligible to receive government ID. 
Besides, some people in big cities also don't have driver's licenses. They are busy with the hustle and bustle of life in the city, so they don't have time to get an ID, even young people.
Therefore, they will use public transport such as buses, trains, and car applications such as Uber and Curb.
People Who Love Convenience & Technology
One of the reasons many people don't have an ID or a driver's license is that it's not necessary. It is more convenient because owning a car will make traffic more congested. Besides, they will also have to pay for maintenance and repair of the car every time it breaks down.
Public transport is growing and more convenient than ever. Travel time is also shorter than private vehicles, and it is also safer. So a driver's license is not required for them.
The next reason is that the development of technology has made everything easy to exchange through applications. Technology has made it possible for everything to be shipped and delivered to your home with just a phone call or an order on apps.
In particular, the Covid pandemic has reduced the number of people going out. They want to stay at home more and have less contact with others to protect themselves from the disease. The reasons mentioned above make many people not need to get an ID.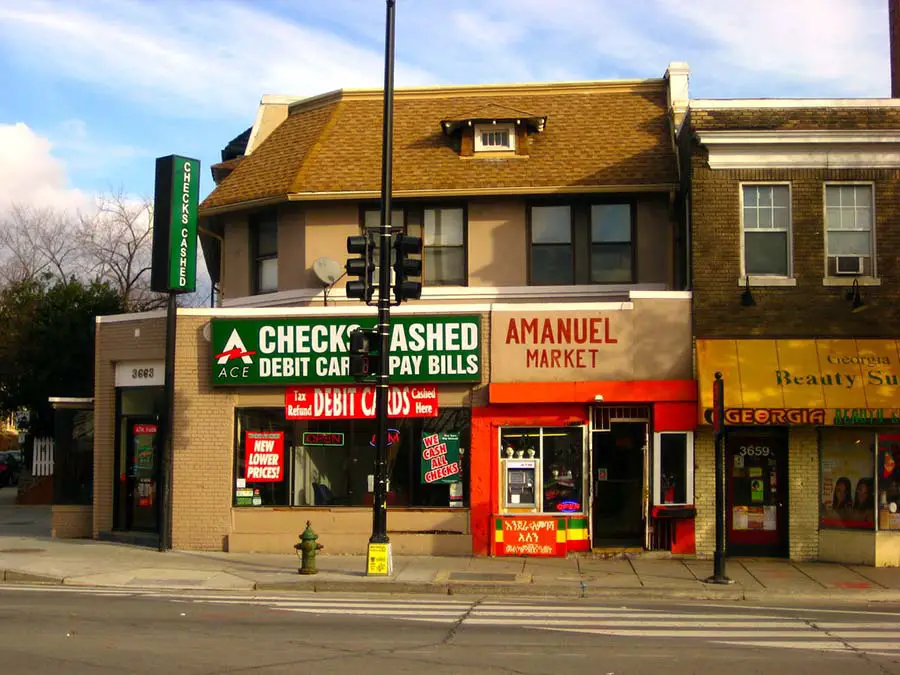 Where Can I Cash My Stimulus Check Without An ID?
A stimulus check is an amount of money given to taxpayers by the US government to help mitigate the impact of the Covid 19 pandemic. This money also stimulates the economy by boosting consumer and business consumption. 
Therefore, many people need to cash their stimulus checks to have an extra income to cover their lives. But where can people cash stimulus check without ID?
Financial Organisations
Just like any cash checks, your financial organisation can provide cash stimulus checks without asking for your ID.
Instead, they will ask you to provide basic information such as your Social Security Number, address, date of birth, or anything else that proves your identity.
PayPal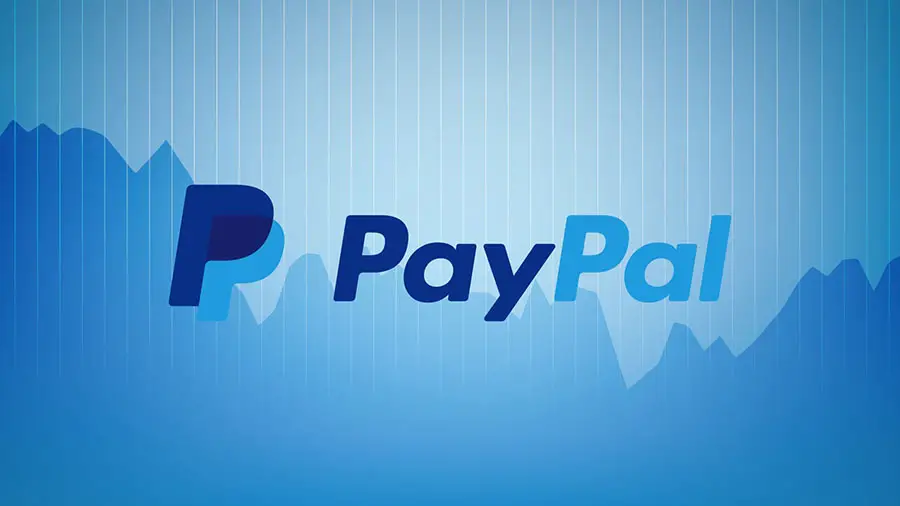 PayPal is the next option that offers stimulus checks cashing without ID. In addition, it also offers a PayPal smartphone app that allows you to deposit checks online. The process will be completely free of charge for stimulus checks. Normally, this process will take 10 days. You need to pay a fee for instant money in your account.
7-Eleven
If you're looking for a convenience store that offers cash stimulus checks, 7-Eleven may have you covered. This chain of stores is available everywhere, supporting you to cash your stimulus checks as long as you have a Transact 7-eleven card.
Payment Apps
Payment Platforms such as Venmo/Zelle also help you deposit your payment checks online as proof without using your ID. However, before using these applications, you need to search and consider the transaction fees in advance.
If you are unsatisfied with these fees, you should go to your local issuing bank to avoid high costs for this transaction.
What Are Expensive Places To Cash A Personal Check? Should We Avoid Them?
We have mentioned all the places that support cash checking you should go to. We also want to mention a few names you should avoid because these places have very high cash checking fees. It can range from 5% to 20%, or you will have to pay a flat fee with interest.
If you go to Google and search for check-cashing services that don't require ID, these high-fee sites may show up first due to advertising.
Check-cashing companies are the ones with the highest fees that you should avoid. However, if you have no choice, then you may have to go to these places.
Besides, each place will have its own service policy and requirements. Some payday loan providers will ask you to check your credit card and the bank that issues the check to you. So, call these companies or stores first to make sure the cash checks go smoothly.
What To Consider Before Cashing a Check?
Check Amount & Fees
First, you need to consider the amount of the check you want to cash. Large checks will be difficult to cash when you don't have a bank account or ID. Besides, the larger the check value, the higher the transaction fee.
For example, Walmart limits the value of checks to $5,000. Other retailers will also have a limit for cash checking. With checks of great value, many people choose to deposit money into a prepaid card.
In short, before cashing a check, you should consider the amount deposited on the check and the transaction fees at each location.
Credit unions, banks, and retailers will have different fees. In particular, check-cashing and payday-lending stores usually have the highest fees.
Identification Requirements & Personal Checks
The next thing you need to do is look up the cash check requirements and policies of the location of your choice. 
Some places will ask you to present at least one form of identification to prove that the money on the check belongs to you. You could be asked to present two forms of identification for high-value checks.
In addition, you should research the information carefully if you want to cash personal checks. This type of check is often more difficult to cash than payroll checks or other ones because it requires you to have a bank account.
Many stores and retailers also do not offer personal check cashing. If so, the maximum amount you can have is also lower than other types of checks. Usually, the gap between them can reach several hundred dollars.
FAQs
Can I Cash a Check With a School ID?
Yes. But your school ID must have full information of the owner, photo, address, and contact information. In addition, you need to bring another form of identification that is still valid, such as a birth certificate.
All your IDs and identification documents must be valid in order to make a transaction. Because school ID is just an extra document, banks and other check cashing places need to check it carefully, especially the transaction age.
If a child needs cash checks, they need to be escorted by their parents. It is safer to have a check endorsed by an adult than by a child. It helps banks and other establishments ensure safe transactions and helps children experience cash checks at an early age.
What Are The Best Mobile Check Deposit Apps?
As mentioned above, the best online check deposit app is Ingo Money. This application allows you to check to cash without ID anytime and anywhere.
In addition to cash checks, Ingo Money also performs cash orders. In particular, it not only cash payroll, the federal government, or business checks but also provides personal cashing checks. The process is completely free, and your account will receive funds in 10 days.
In addition to Ingo Money, you can consider Netspend, Boost Mobile Wallet, Check Cashing Shop, Money Mart, and many more.
It can be said that these applications are very convenient because you do not need to drive to the bank or retail store to queue, check in, and then cash your checks. You can also spend more time with family and other jobs.
What Kinds Of Checks Are Included At Check-Cashing Reseller?
Most these stores are the places that cash payroll checks without ID. These places also support cash government, tax refunds, cashier's, and insurance checks.
In addition, it also executes money orders if you request it. Fees vary by location and region. What they all have in common is that they all have limited checks.
You can search for stores near you on local websites. However, it would be best to refer to many sources and customer feedback to be sure about the services of these stores.
Conclusion
Where are some check cashing places that don't require ID near me? You can consider issuing bank, ATM. You can deposit at AMTs or through a mobile app and then withdraw money.
You can also cash checks at retailers, grocery stores, or check-cash companies. Walmart, Kroger, 7-Eleven, … can be named.
Finally, you should find out the fees, policies, and requirements of each location before going to cash checks. We hope this article was useful to you. Thank you for taking time for reading our post, and see you in the next ones.
See Also: