Being busy all day long makes you tired, and sometimes there is not enough time for washing clothes. In addition, some of your clothing (such as suede, velvet, leather, or pleated garments) tend not to be clean when hand-washed, leaving you wondering about a time-saving method but ensuring outstanding efficiency.
If you are stuck in a situation like this, choosing the dry cleaning method will be a smart decision to solve all the problems. But the most asked question is, how to determine the average dry cleaning prices near me?
How Much Does Dry Cleaning Cost?
Short answer: The cost you will need depends on the type of clothing you send to the dry cleaner. You will have to pay extra if you want additional clothing care services such as repairs or special treatment.
Typically, you'll pay between $12 and $15 for a standard-size batch that includes three shirts or two pairs of pants. If you only need to wash one product, the estimated cost will be under $10.
For larger items (like blankets and drapes), you expect to spend between $20 and $40 on dry cleaning. But for other hard-to-clean specialty items (such as wedding dresses), you must spend at least $450 to clean them without affecting the quality of the product.
The above numbers are not absolute, as they may vary based on your apparel store policy and local economic situation. To determine the final price, shop owners will consider labor costs (wages), cash, taxes, washing machine maintenance, washing machine costs, and premium cleaning solvent products used for dry cleaning your product.
So don't be surprised if you find an average dry cleaning cost of $16 to $18 in Manhattan, while it costs $11 to $13 in Chicago.
Average Dry Cleaning Prices For Different Garments 
Usually, smaller-size everyday clothes won't cost as much as luxury or bulkier sizes. If you are wondering about the specific price of each different garment, then please scroll down for the most specific information
Average Dry Cleaning cost
Dry Cleaning Price Range
Shirt
Average cost: $2.25
For Oxford cotton products: $4
$1.25-$12
Pants
$5–$8
$3-$14
Skirt
$5.50
$4-14
Suit
$10–$15
$6-$35
Sweater
$5.50
$3.5 – $15
Dress
$10 – $18
$3.5 – $30
Wedding Dress
$200
$100 – $550
Coat
$15
$10-50
Comforter
$30
$20-$40
Tie
$4.50
$2.5 – $16
Blouse
$5.50
$3-$15
Curtains and Draperies
$3 per foot
or $35 -$42 per panel
$1-$5 per foot
$189-$360 per set
Shirt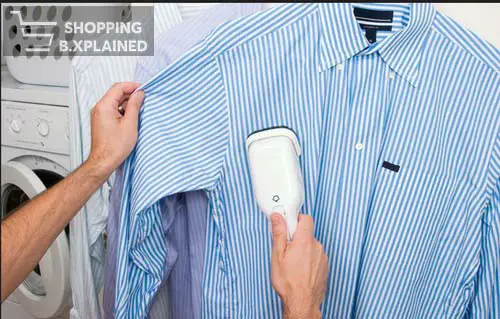 Shirts are extremely diverse in sizes, designs, materials, and colors. Usually, the laundromat will take these factors into account, along with the condition of the stain and the degree of damage to the fabric, to decide which cleaning methods to apply to your product.
In cases where the intervention of specialized cleaning products such as paint removers is required, the cost will increase slightly above the normal price.
The type of shirt also significantly affects the shop's decision to choose a cleaning method. For instance, cotton Oxford shirts will require more money for machine washing only.
Average cost: $2.25
Average cost of Oxford cotton products: $4
Price Range: $1.25-$12
Pants
The cost to clean a pair of trousers will depend on the size, quantity, fabric (such as cotton, linen, leather), fabric condition, and stain condition. In addition, costs will increase if you require additional specialized cleaning services (such as a housekeeper) or require urgent completion.
Average cost to clean pants: $5–$8
Price Range: $3-$14
Skirt
A dress quite diverse in fabric and style. Therefore, we consider these to be the two factors that profoundly influence the final price you need to spend.
Besides, the laundromat will consider adding the size, quantity, length of the dress, and accompanying details. If your expensive dress comes from a high-end brand, you will need to pay more to get your product to receive the best care.
A short cotton dress will cost much less than a long dress with layers of thin, shimmering silk. For higher-end products, the store will need to spend more time on care and cleaning without damaging the quality of the product.
Average cost: $5.50
Price Range: $4-14
Suit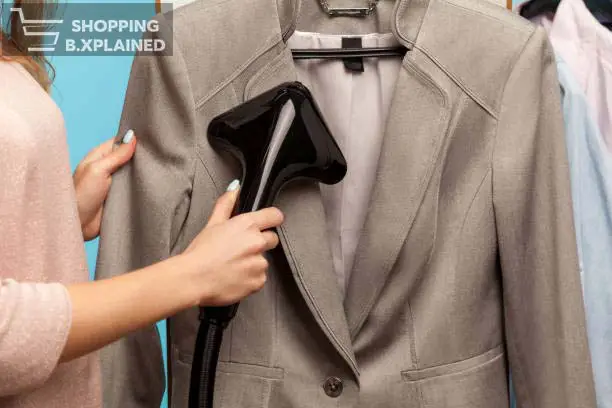 Elegant suits always need special care, so the cost you must spend will certainly not be like everyday wear products. While these expensive products will often require you to take them to the dry cleaners, this method will make them last longer with uncompromised quality.
Typically, the price will depend heavily on the fabric, the design (three-piece or two-piece), ironing requirements, and the amount of product to be cleaned. For example, three-piece wool suits will cost more to clean than two-piece products with polyester material.
Average cost: $10–$15
Price Range: $6-$35
Sweater
Besides the size, the condition of the stain on the sweater will determine whether its cleaning price is high or low. A product with lots of yellow stains or dirt will require more money than products with only a small amount of dirt.
The variety of materials also greatly affects the final price you need to pay. A cashmere sweater will cost more to clean than a regular cotton wool product.
You can completely process them at home if you want a more economical solution. These products are not too demanding on washing methods; even hand washing helps prevent the fabric from being damaged by dry cleaning chemicals.
Average cost: $5.50
Price Range: $3.5 – $15
Dress
Length, material, number of additional services (such as hem), and laundry service will all affect the cost of dry cleaning a dress. Besides, outfits with intricate accessories and details (such as beaded bridesmaid dresses) will cost more to receive meticulous care.
Average cost: $10 – $18
Price Range: $3.5 – $30
Wedding Dress
Due to high quality, many layers, colors, and decorative accessories, wedding dresses require higher dry cleaning costs than conventional dress products. Besides, the laundromat also wants to ensure your products will receive the most meticulous care with specialized cleaning, pressing, and stain removal services.
It will take days or weeks to ensure your wedding dress is ready for the ceremony. But rest assured because what you get will be completely worth the time and money that you have spent.
Average cost: $200
Price range: $100 – $550
Coat
If you are wondering about the factors that affect the cleaning price of a jacket, then the material, length, and pressing requirement is the answer. High-quality leather winter coats (such as Canada Goose) will require more expensive dry cleaning than a regular cashmere or polyester product.
How much does it cost to dry clean a coat? Then here is the answer:
Average cost: $15
Price range: $10-50
Comforter
A comforter is expensive and quite difficult to clean at home due to its large size and fragile fabric. Therefore, it is best to send it to a dry cleaner and wait at least a few days for cleaning.
Size and material are the two leading factors that determine the cost of dry cleaning for this product. Usually, a cotton duvet will ask for a lower price than a similar King size product.
Although it will cost you more for a comforter than regular clothes, it is worth it. Dry cleaning for this product is recommended as it helps maintain the softness and prolong the product's life.
Average cost: $30
Price range: $20-$40
Tie
Although you can wash the ties, improper handling will adversely affect the seams and appearance of the product, especially for silk products. Therefore, you should choose dry cleaning to protect the product while removing all stains that appear on the surface.
Average cost: $4.50
Price Range: $2.5 – $16
Blouse
Cleaning a blouse costs more as it requires manual pressing rather than machine pressing. Plus, the shirt's material, color, and stubborn stains profoundly affect your final price.
Average cost: $5.50
Price Range: $3-$15
Curtains and Draperies
Curtains and blinds are difficult to clean at home, so you'll need to take them to the laundromat for regular cleaning. Usually, the cost you need to spend will depend on the size and material of these garments.
Besides, you will need to pay extra if you choose deep cleaning services for products that have been around for a long time.
Most laundromats use curtain pleats as a yardstick to determine the final cost of cleaning. You'd better consider whether your product has standard lengths of 63 inches, 84 inches, 95 inches, or 120 inches.
Average cost to clean curtains: $3 per foot
Screen cleaning price range: $1-$5 per foot
Average cost to clean curtains: $35 -$42 per panel
Curtain cleaning price range: $189-$360 per set
How To Get Dry Cleaning Service & Prices Near Me?
Here are a few options:
How To Reduce Your Dry Cleaning Costs?
While sending your clothes to your local dry cleaners is a great way to save time and effort, it will cost you quite a bit. If you want a more economical solution to reduce dry cleaning costs, check out the two methods we recommend below!
Consider At-Home Dry Cleaning Kits
Investing in a dry home cleaner will significantly reduce the costs included in the cost of cleaning your clothes. This way, you will only have to spend about $2 per piece of clothing – much lower than the price list at any laundromat.
However, it will take a lot of money to buy additional cleaning aids, such as cloth brushes and clothes steamers. But if you're dealing with stubborn stains, it's still best to send it to a dry cleaner to have it handled by someone with experience.
Try The Clothes You Can Wash at Home
Start saving by replacing your wardrobe with home washables. Any garment that has a hand-washable logo or appears on close social platforms (such as Wish) deserves your consideration.
In addition, avoid fabrics that are difficult to clean (such as suede) or require special care due to high-quality or soft materials. These types of clothing require more intensive cleaning and can easily deteriorate if not cared for properly.
You can't deny that hand washing at home will sometimes make the quality of your clothes go down daily. Follow the protection tips we have researched and synthesized below to prevent that.
Say No With Cramming Clothes in Your Closet
Properly storing clothing helps maintain its shape. Besides, it minimizes wrinkling whenever you take any product out of the closet.
Some tough products like sweaters will tend to stretch if hung or thrown around in the closet. Therefore, fold your clothes before storing them to ensure they will work well the next time you use them.
Hang Clothes Carefully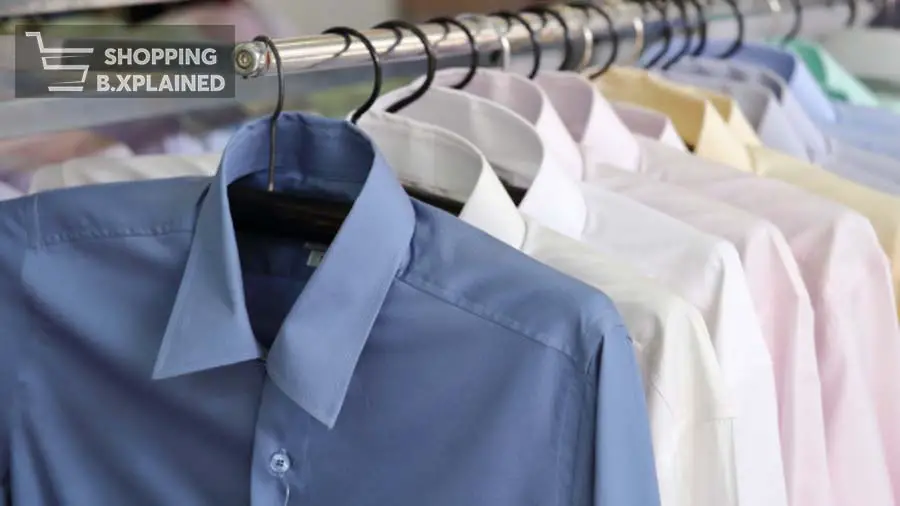 Choosing the right hangers and hanging clothes properly are key to keeping items prone to wrinkles, such as shirts and skirts.
You'll also want to hang your coats on vertical wooden "wishbone" hangers instead of cramming them into your cramped racks. And always remove items from the pocket to prevent the shirt from deforming due to the pocket overlapping.
Dust Where Possible
Clothes, regardless of whether they are outside or in a closet, tend to collect dust. You must regularly use a sponge or soft brush to ensure that the clothes are not damaged by dirt.
Say No With Ironing Dirty Clothes
Never insist on ironing dirty clothes with nasty yellow stains because you only make the stain more adherent to the clothes. If you are stuck in this situation, taking the product to a dedicated dry cleaner is the only solution.
Use Mothballs Carefully
The method of using mothballs is extremely effective for the preservation of out-of-season clothing. But be careful to wrap them with a cloth or paper bags instead of letting them come into direct contact with your outfits.
Use Perfume or Deodorant to Dry Before Dressing
Everyone wants the use of perfume or deodorant, so clothes will always smell fragrant and bring a feeling of freshness. However, their side effects will cause serious damage to the quality of the fabric and even your skin.
Therefore, please make sure the clothes are dry before putting them on. If you are prone to underarm sweating, consider two-piece suits or use deodorant to avoid yellowing silk clothes.
Reduce UV Exposure
Ultraviolet rays are the leading cause of color fading. Therefore, you need to limit the exposure of clothes to sunlight for too long by limiting the time to dry clothes.
Keep Your Home Clean
Never underestimate the influence of your daily habits on the care of your clothes. Keeping your home clean will help eliminate insects, rodents, or mold that damage the clothes in your closet.
Use a Dry Cleaner with an On-Site Plant
You did not mishear! Prioritize dry cleaners with on-site plants, as it will save you a lot of shipping costs compared to other multi-branch laundromats.
What Kind of Dry Cleaning Solvent Does the Cleaner Use? 
Dry cleaners use a variety of solvents and cleaning methods. You can even find stores that use eco-friendly methods like recirculating cleaning fluids.
If you want to ensure which dry cleaning method your cleaner uses, the best way is to ask directly. That way, you'll know if they're using freshly distilled or completely pure liquid.
FAQs
How To Handle Dry Cleaner Problems?
Dry cleaning will prolong the life of your clothes, but sometimes mistakes in the cleaning process will ruin your clothes. If this happens, the store will have to bear the full responsibility and cost of compensating for the loss.
Some reputable businesses volunteer to compensate 100% of the value of the clothes they are damaged. Meanwhile, some stores will only compensate for the loss equivalent to the use value of the product at the time of damage.
How To Treat a Stain Without Dry Cleaning?
If you have the right detergent and act fast enough, you can still save your clothes without sending them to the laundromat.
The longer the stain lasts, the more stubborn it tends to be. Therefore, you need to deal with it as soon as possible.
Never assume that rubbing removes all liquid stains, as it only worsens matters. Instead, it would be best to use a wet towel or white cloth to draw the stain toward the center, preventing it from spreading.
For gum or peanut butter stains, scrape them off with a knife or spoon. Be gentle, or you'll ruin the seam on your favorite outfit.
Normal stains will easily disappear if exposed to water. But for more stubborn yellow stains, soak it for about 30 minutes in water before stepping into the bleach treatment phase.
Does Dry Cleaning Damage Clothes?
Many people think that dry cleaning will cause the quality of clothes. If you are thinking the same thing, you are wrong! Dry cleaning not only effectively cleans but also increases the life of any garment.
Final Verdict
Dry cleaning is a great method that saves you a lot of time and effort while ensuring product quality. But if you haven't tried this service, then checking the "dry cleaning prices near me" in advance will help you have better budget preparation before visiting the laundromat.
But remember, the information we provide is for reference only because the price may change depending on the store policy and the locality you live in. Therefore, ask the store owner directly before deciding whether to choose this service or not.
See Also: