Recently, there has been some news that the giant retailer has closed down multiple locations across the country. This move is an abrupt change from their previous strategy of opening stores every few weeks. But why is Walmart closing stores suddenly? Are they going out of business?
Why Is Walmart Closing Stores Suddenly 2023? 
The first reason is that the retailer is changing its business model to become more attractive to online shoppers. More customers are shopping online than ever before, which explains why the company is shifting its focus towards the digital realm. 
The company plans to close some physical stores by 2023. It will put the money into optimizing its website and app, amongst other things, to provide an efficient, high-quality service that meets the needs of these new consumers.
The retail landscape is changing as customers demand more online and as online giants like Amazon continue to grow in size and scope. Walmart is doing what it needs to do to support such an industry shift by ensuring its services remain efficient, fast, and reliable!
However, that's not the sole reason for the retailer's sudden move; possible reasons are as follows:
Cleaning and disinfecting requirements
Over the last two years, many have fallen victim to the seemingly-endless COVID-19 pandemic. 
However, many grocery stores are making sure their customers can continue to shop safely by providing safety procedures that allow folks to purchase products in a safe and healthy environment.
While other groceries may close up shop and clean off at night before opening early the next morning – the retailer is taking things one step further and closing multiple locations for about 40 hours so that they can be sanitized properly.
While efforts to combat the virus ramped up and other safety rules relaxed, more locations around the U.S. close in 2021 due to increasing concerns stemming from local outbreaks. 
And this year, some stores have reopened while others continue to be closed for deep cleanings.
Poor performance
Back in 2016, the retailer said they were going to focus on their new Neighborhood Market format because they wanted to compete with the same format stores. This smaller form was designed to be convenient and located right in your neighborhood. 
But instead of growing its new business, it ended up closing around 130 of the new locations altogether by late 2017 due to unpopularity, market share loss, and mainly poor performance.
Despite saying that they would concentrate on other innovations to their brand, they did not explain what exactly makes a store perform poorly versus a store that performs well enough to remain open.
Bad image
The company has been known as a retail giant, but their cutthroat image is the very thing that is standing in their way of continued success. 
In fact, they have experienced many brand identity problems in recent years: although they're known for low prices, poor customer service, lacking training for employees, and the hassle of navigating through an overcrowded store. 
All of them are just some of the things customers associate with this discount superstore. So why would anyone choose this place with such a negative reputation? 
Supply problem
Everyone visiting their store recently has felt that the products for sale weren't enough to meet customer demand. And there were a few reasons for this. 
According to some experts, the company hasn't determined how many of each product to keep in stock, so that means you may need to place a special order or find something from another retailer instead. 
The company bragged publicly about its holiday merchandise, but their everyday merchandise had no or not enough of a presence in their locations. 
Once customers realize they cannot get what they need, there's no reason for them to continue shopping here when there are plenty of other choices out there.
Lower profit due to increased tariffs
In 2018, U.S. Government officials levied new tariffs on products imported from China, leading the company to have to pay 25% duties on most incoming goods. 
This duty has already had devastating impacts on hundreds of companies across the country. It raised doubts about whether or not the retailer would be able to retain the title of a discount superstore.
list of walmart stores closed in 2023
| Walmart Locations | Open | Closed |
| --- | --- | --- |
| Louisville, Kentucky | 2008 | April 2022 |
| Forest Park, Ohio | … | April 2022 |
| Bellevue, Washington | 2012 | April 2022 |
Source: Bestlifeonline
Is My Walmart Local Store Closing?
No, the company decided to close some specific locations. Some of your local stores may choose to close for good. If this happens, you can visit another one in your neighborhood or choose to shop from home via the company's website.
It's also possible for your local store to be closed for cleaning, disinfecting, and reopening within three days. Your best bet is to try contacting your local store before coming to see if it still works!
What Can I Do When Walmart Closes A Store?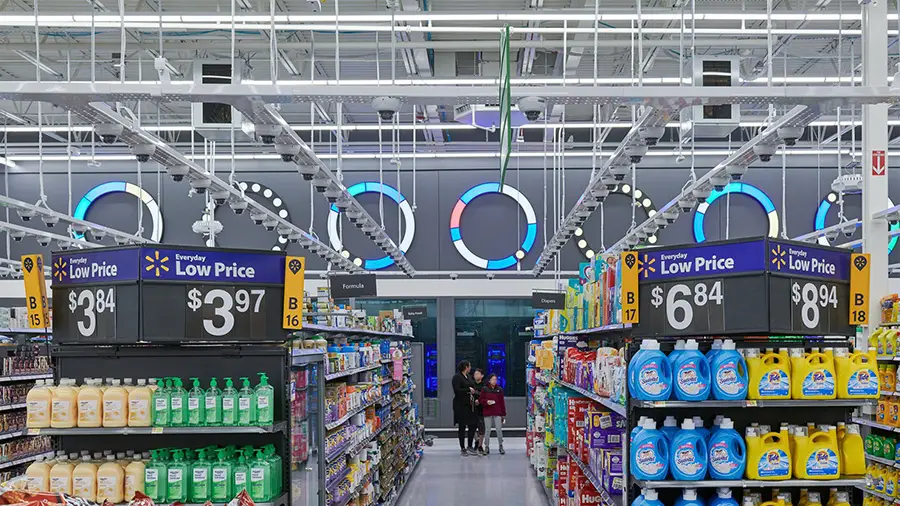 Even though the closure of physical stores may seem like a negative aspect, the retailer makes up for it with online shopping strategies that focus on efficient, fast, and reliable service. Customers can always enjoy the same great shopping experience on Walmart.com.
Unfortunately, if your store gets temporarily closed due to their standard cleaning schedule, you need to wait for it to re-open for 2-3 days. 
To find out when your local supermarket opens again, use the Walmart Store Finder, which can locate all of the open locations nearby.
Bottom Lines 
Store closures are quite an unusual move for a company as big as Walmart. This news comes as a surprise to many business analysts who had predicted that the company would increase the number of stores in the short term.
We hope you can learn more about why Walmart closing stores is happening now and in the near future so that you can make the most of this news and start to consider it when making your shopping plans.
Source:
https://www.ocregister.com/2022/02/15/walmart-neighborhood-market-closing-in-garden-grove
You may also like these articles:
You might also like: