Today, Walmart is no longer a "strange" name with Europe residents due to its popularity. However large its cover, people still know little about this company.
"Is Atwoods owned by Walmart?", "Does Walmart own lowes?" are the most common question when talking about this company. Unfortunately, Walmart owns none of these brands. Scroll down to see what companies are owned by Walmart
Top 20 Companies Walmart Owned in 2022
| | | |
| --- | --- | --- |
| No. | Company | Period |
| 1 | Amigo | 2002-now |
| 2 | Art.com | 2019-now |
| 3 | Asda | 1999-2018 |
| 4 | Aspectiva | 2019-now |
| 5 | Bare Necessities | 2018-now |
| 6 | Best Price Modern Wholesale | 2006-2013 |
| 7 | Bonobos | 2016-now |
| 8 | CARHCO | 2005- now |
| 9 | ELONQUII | 2018-now |
| 10 | Flipkart | 2018-now |
| 11 | Hayneedle | 2016-now |
| 12 | Jet.com | 2016-now |
| 13 | Lider | 2009-now |
| 14 | Massmart | 2011-now |
| 15 | Mod Cloth | 2017-now |
| 16 | Moosejaw Outdoor & adventure gear | 2017-now |
| 17 | Sam's Club | 1963-now |
| 18 | Seiyu Group | 2008-now |
| 19 | Shoes.com | 2016-now |
| 20 | Vudu | 2012-now |
1. Amigo (2002-now)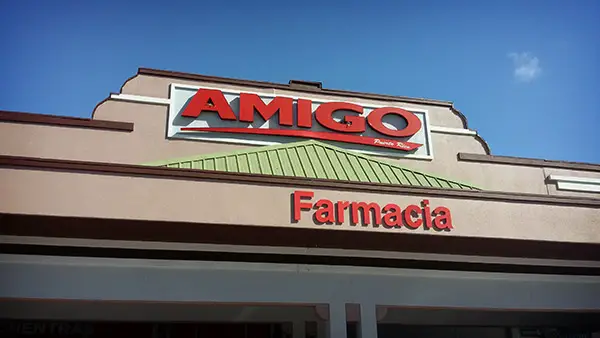 Supermarcados Amigo is a large grocery store chain founded in 1966 and based in the U.S. territory of Puerto Rico, which Walmart purchased in 2002. There was a rumor in 2017 that Walmart intended to sell Amigo, but Walmart still owns this company.
With the lucrative acquisition, Walmart is collaboratively working with Amigo to expand their business by including more products at steeper discounts.
2. Art.com (2019-now)
Art.Com is a home decor and wall art retailer founded in 1998. This brand is the most common place to shop for low and mid-end customers. Art.com is now the biggest online retailer; its annual sales are over $300 million. The site offers various customization options.
Art.com is planned to become a standalone site that offers complementary products and services to its other e-commerce offerings. 
Having closed an all-cash acquisition deal with Art.com in early 2019, Walmarts would have successfully expanded its online presence, bringing it closer to its goal of directly competing with one of the biggest websites nowadays – Amazon.com.
3. Asda (1999-2018)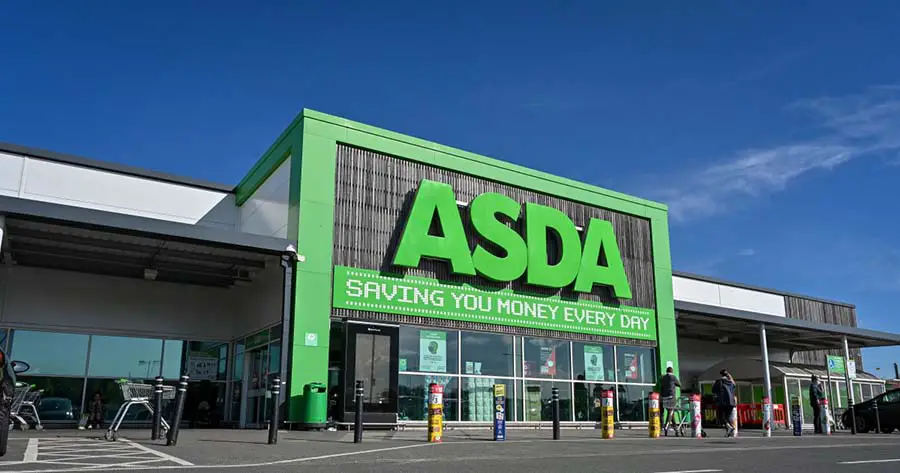 Walmart appeared in the news for spending enormous money on an acquisition in 1999. This company has outbid many competitors to purchase the "Asda" supermarket chain for under seven billion. After the acquisition, Asda still retained the old name and currently has 633 stores across the US. 
Yet, Walmart informed in 2018 about their intention to sell Asda to Sainsbury's for ten billion. The deal means that Sainsbury's will pay three million of cash, and this company will keep a 42% stake.
4. Aspectiva (2019-now)
One of Walmart's latest subsidiaries is Aspectiva – this company is a product analysis startup. Walmart did not disclose the amount it made for this business when it was announced in 2019.  
Aspectiva hasn't known if it utilizes its service or the technology which Walmart used in the brick-and-mortar stores & online stores. By owning Aspectiva, Walmart aims to improve innovative purchasing experiences.
5. Bare Necessities (2018-now)
After acquiring ELOQUII, Bare Necessities is the brand that Walmart owns. This company is a well-established online lingerie company operating for 20 years and was co-founded by Noah Wrubel, who will continually run the business following the acquisition. 
Walmart acquired Bare Necessities in 2018, aiming to leverage Bare Necessities' popularity online to improve its standing with Amazon. 
6. Best Price Modern Wholesale (2006-2013)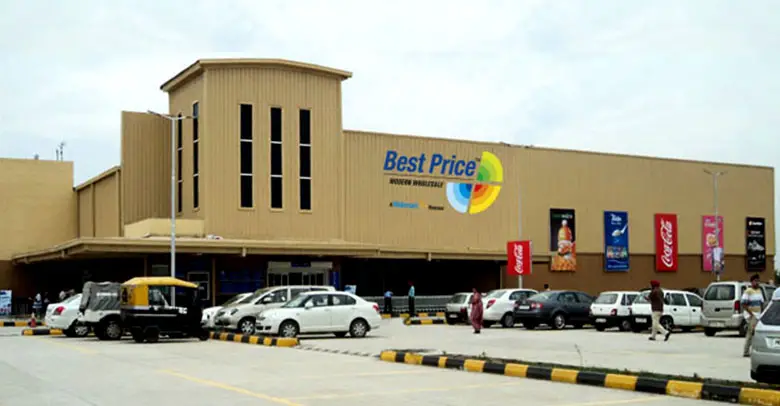 Walmart teamed up with Bharti Enterprises – an Indian company in 2006. However, Walmart is unable to be listed in the retail sector because of government restrictions. 
Bharti, therefore, operated the retail outlets; 20 stores were under Walmart under the famous name Best Price Modern Wholesale. Bharti & Walmart parted ways in 2013, yet, Walmart still runs its twenty Best Retail stores.
7. Bonobos (2016-now)
This name might surprise people when appearing on the "What stores does Walmart own" list. Walmart owned Bonobos, a brand founded by Andy Dunn, in a $30 million deal in 2016. Bonobos is an innovative company that produces curved waistbands so men can find pants that fit comfortably without any unflattering shapes. 
So, it is not strange that this company was known as "The king of online menswear" then. The shop has greatly expanded its products over the years, but its pants remain the real highlight. 
8. CARHCO (2005- now)
CARHCO (Central American Retail Holding Company) is the largest supermarket chain based mostly in Puerto Rico and Central America. The brand runs 811 stores.
In 2005, Walmart bought a stake in this company and currently owns up to 51 percent of CARHCO.
9. ELONQUII (2018-now)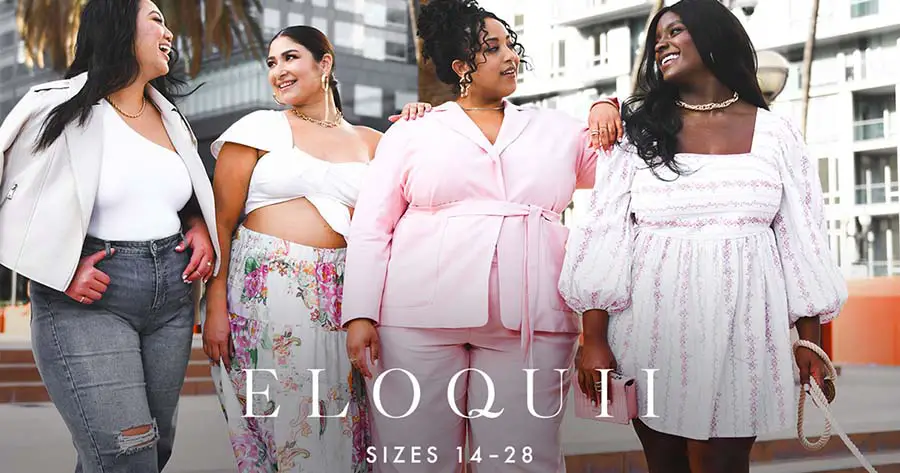 Not only is Walmart trying to beat Amazon in the market, but they are trying to stand out by owning sites that sell products that can't be found on Amazon as well. One example is their subsidiary- ELOQUII.
ELOQUII is a clothing brand for trendy plus-size fashion. This company sells stylish jumpsuits, dresses, jackets, and even loungewear. Walmart has paid one hundred million to acquire this company – 2.5 times more than its annual income. This step is believed to strengthen its position in the apparel market. 
10. Flipkart (2018-now)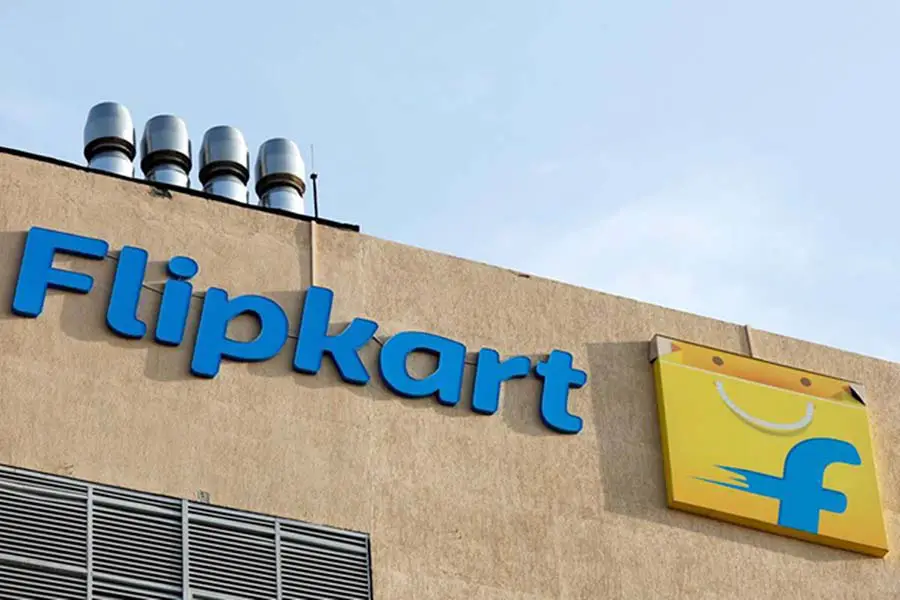 Flipkart is India's largest online retailer co-founded by Binny Bansa, intending to improve the experience of customers in India by allowing them access to affordable wholesale goods online from across the globe. 
In May 2018, Walmart showed the intention to buy Flipkart and stated they were willing to pay sixteen billion for a 77% stake in this company. Eventually, Walmart completed the deal with Flipkart 2018.
11. Hayneedle (2016-now)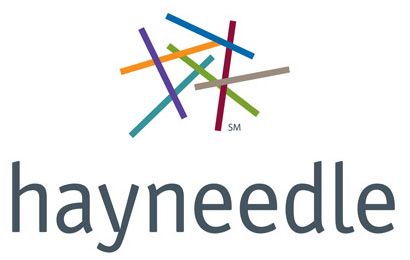 Hayneedle is an Omaha-based online retailer known as a place to buy quality furniture at affordable prices. As you'd expect, Hayneedle has all the major pieces of furniture that you can imagine, including couches, T.V. stands, and dining tables. It is a suitable destination for those with cheap but stylish furniture options.
Walmart acquired Hayneedle in 2016 in the hopes that the site would offer them a foot in the door of online shopping.
12. Jet.com (2016-now)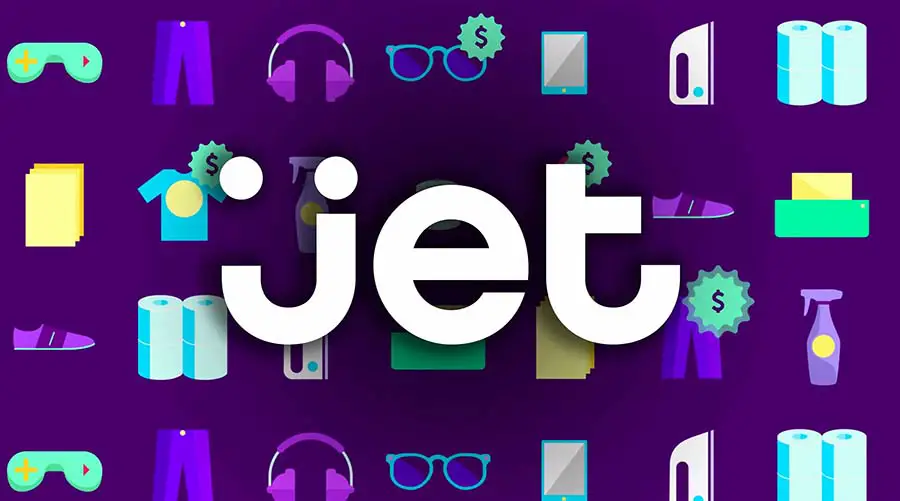 This company is a retailer working online that Marc Lore co-founds. Their products include fashion, household appliances, grocery, home and life, cosmetics, and other health & beauty products. In 2016, Walmart, a top-notch retailer, obtained this business at a price of $3.3 billion.
The acquisition of this company is the next step for Walmart to expand its e-commerce. They hoped this acquisition would allow them to enter into direct competition with the online shopping icon Amazon.
13. Lider (2009- now)
Lider is part of Walmart Chile which is predominantly a grocery store. Besides that, they also sell toys, appliances, electronics, and home products. 
Distribucion Servicio originally owned the company, but Walmart owned 58.3 percent of the stock in 2009. The remainder of the stock is owned by The Ibanez Scott brothers. Today, there are 91 Lider Hipers and 96 Lider Express.
14. Massmart (2011-now)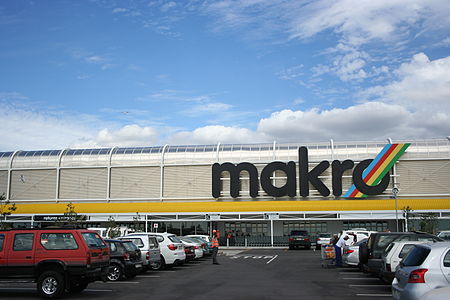 Massmart Holdings Limited is a company founded in 1990 and operated in South Africa. It is well-known as an African distributor, which large the second in this country. Several local brands are their subsidiaries, including Makro, Game, CBW, and Builder's Warehouse. 
The company began, including the purchase of six Makro outlets. Walmart acquired In 2011, Walmart spent approximately more than two billion for a 51 percent of stake in Massmart. 
This acquisition expanded Walmarts reach into the sub-Saharan continent. Moreover, there are considerable changes in the responsible sourcing program as well as the Ezemvelo Direct Farming Programme; however, the latter is no longer in use.
ModCloth is a retailer of women's accessories, clothes, and fashion. In 2017, Walmart started an acquisition to buy ModCloth through Jet.com, which is one of its subsidiaries. However, the exact number for this trading is still concealed.
Walmart is believed to pay around $50 to $70 million for this trade. According to Forbes, this expansive effort is a part of its ongoing campaign, which aims to rival Amazon through high-quality e-commerce portfolios. In other words, the big man Walmart would gain many customers from the millennial generation via Modcloth's unique indie style.
16. Moosejaw Outdoor & adventure gear (2017-now)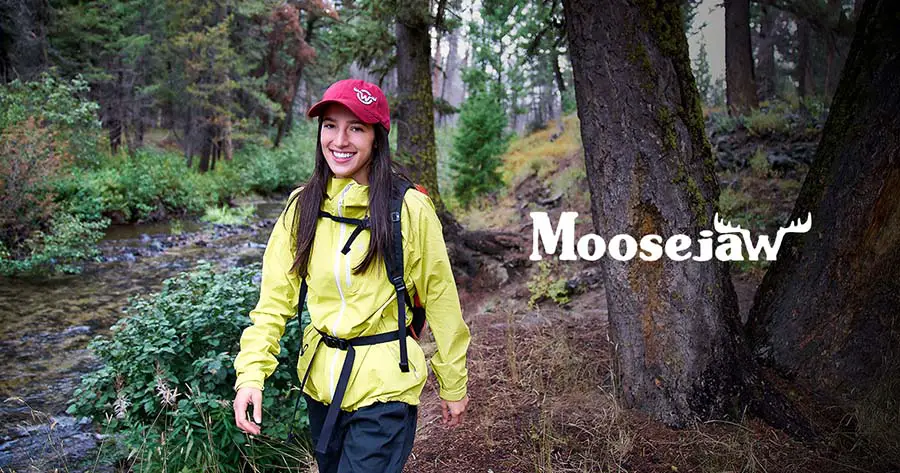 Men and women who enjoy the outdoors may be surprised to learn that one of their favorite brands for preparing for camping, hiking, and other adventures is owned by Walmart. 
Moosejaw is a Michigan-based outdoor retailer with ten brick-and-mortar stores and a large online presence, which is highly appreciated for the sheer magnitude of brands it carries. Walmart acquired Moosejaw in 2017 for $51 million. Due to this acquisition, Walmart now has access to brands including Patagonia and The North Face.
17. Sam's Club (1963-now)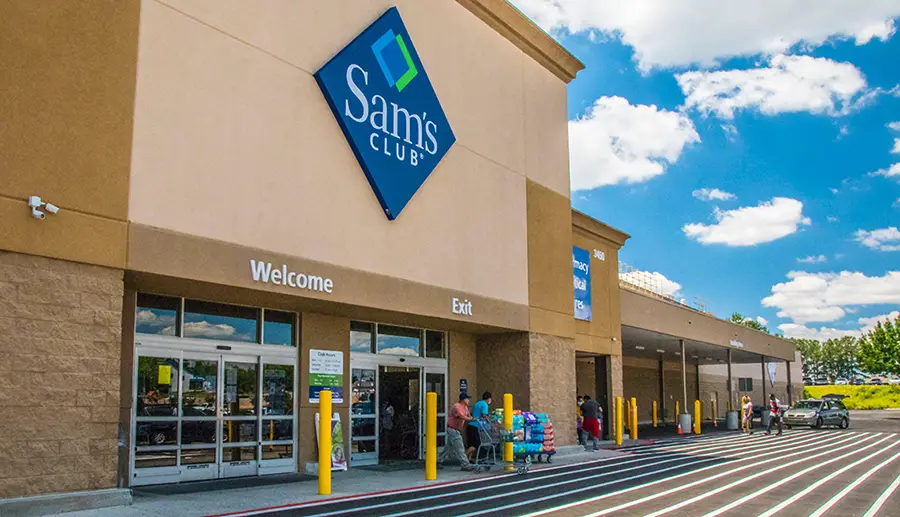 Sam Walton created Sam's Club in 1963 to allow the retailer to enter the world of large-volume discount shopping. These clubs are warehouses allowing small business owners to buy their goods in bulk to help them save money. 
To shop in these warehouses, you must register your business and become a member. You can purchase goods in bulk using your membership card. There are currently over 600 Sam's Clubs in the United States, with a further 200 warehouses internationally. 
18. Seiyu Group (2008-now)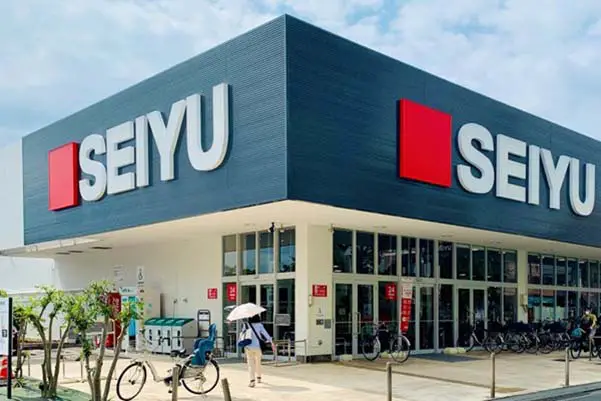 Seiyu, a name that comes from Japan, is a big chain of supermarkets, convenience stores, and shopping malls. This group runs over 300 stores in Japan. 
Seiyu's stores form a network covering multiple areas in Japan, such as the nearby Kyushu to Hokkaido. Its aggressive policy aims at the sales floor expansion following Japanese customers' preferences and needs.
19. Shoes.com (2016-now)
Walmart's current e-commerce acquisition is Shoes.com, formerly Shoebuy.com. This company was established in Boston in 1999. In 2006, IAC acquired shoes. Jet.com then owned the company in 2016. The company rebranded itself as Shoes.com and has over 1 million pieces of merchandise for sale on its website. 
The acquisition was made at $70 million by Walmart. Walmart is looking to add Shoes.com to its online store as a complementary service to Jet.com & Walmart.com. The company hopes that by conducting this campaign, it can improve its digital sales and presence overall.
20. Vudu (2012-now)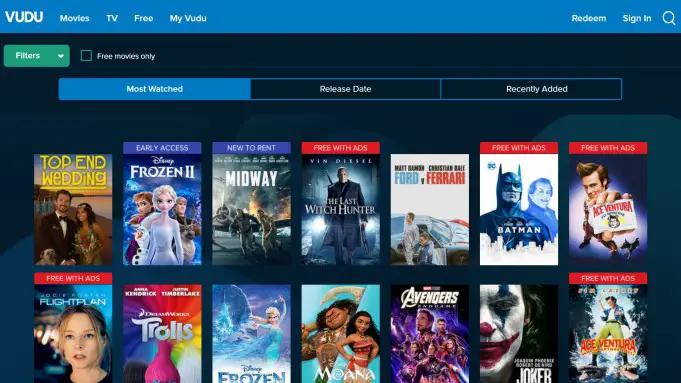 Vudu is one of the main subsidiaries of Walmart. Walmart owned this brand for $100 million in
Vudu specializes in content delivery and internet distribution of films to television networks in Canada and the United States, enabling users to access its websites via various platforms. 
 Frequently Asked Questions
1. How Many Companies Does Walmart Own?
There are over 800 brands and companies that claim Walmart as their parent company, 
Walmart operates approximately 10,500 stores and clubs under 46 banners in 24 countries and eCommerce websites. They have over 2.3 million employees worldwide — nearly 1.6 million in the U.S. alone.
2. What Are the Top 5 Biggest Subsidiaries of Walmart?
The top 5 biggest companies Walmart include:
Sam's Club
Seiyu Group
Jet.Com
Eloquii
Flipkart
3. Kroger Vs. Walmart – Which Is Cheaper? 
According to Business Insider, on average, Walmart's groceries are about 4% lower than Kroger's. However, Kroger's prices are cheaper for dairy, produce, and proteins. Kroger offers discounts on baby carrots, green apples, apples, and bell peppers.
Walmart Scams (Common scams that you need to be aware of)
Here is the list of scams that Walmart's costumer easily get. Be careful!
1. Fake-related scam
Vishing or Fake Calls From Walmart
Phishing or Fake Walmart Emails
Smishing or Fake Walmart Text Messages
Fake Walmart Foundation/Walmart.org Donations Scams
Walmart Coupon Scam
Fake Walmart Gift Cards
Fake Walmart Marketplace Product Reviews
Free iPhone
2. Job-related scam
Employment Scam
Fake Walmart Employees
Walmart Work From Home Jobs
Conclusion:
Above are the top 20 Walmart subsidiaries and all the most common FAQs about Walmart. Hope this will give you more detailed information about companies that Walmart acquired and a clear answer to the common question people often ask: "What brands does Walmart own?"
Source:
Related Walmart Source: