Data and statistics are important for understanding the world around you, and when it comes to Walmart, they're everywhere. So who does it belong to? 
Some may think that it is China as this nation owns many brands. Is that right? Did China buy Walmart? This article will provide in-depth information about these questions, so read on!
Does China Own Walmart?
Walmart is not in any literal sense in the hands of China in 2023. The Waltons who founded it, together with shareholders, own this retailer at this time. They use family-owned shares like Walton Family Holdings Trust and Walton Enterprises LLC to operate it. Other American investors like Vanguard Group possess 5% in shares. 
Did China buy Walmart? Why do these rumors exist? 
A Facebook user claimed that a business organization had purchased this largest retailer of America. The posted content said The Arkansas family Walton's sold the retailer to Chinese investors at 500 Billion dollars. 
After that, many other users widely spread this information. "So sorry that it was the last time I made a trip to Walmart, and I hope you all can find a different suitable place for your shopping." – a customer said.
However, they are completely false due to the following reasons: 
First of all, it is lacking in reporting on this matter. Being a big deal, the news coverage with it will be hard for anyone to miss. No other coverage like this exists.
Second, it is more than just a company – a publicly traded one. There is no possibility of it being secretly "sold," as the post says. 
Third, a potential explanation will turn up if you do a quick Google search. You'll find that there's an article on a satire news site asserting something like that. 
Our research's finding does not support this claim, so we rate it false. It is not true that a Chinese firm bought Walmart, as any rudimentary online search will show. The only evidence of this statement that exists online comes from an old story – a 6-year-old one, on a satire site. 
Who Is The Owner Of Walmart?
It is the Waltons who have run it up till now. It all began in 1962 with the founding of Wal-Mart Discount City by Sam Walton in Bentonville, Arkansas.
Since then, the Walmart family has been growing for years, and the Walton heirs are at their forefront.
At this time, Walton owns 50% of overall shares via Walton Enterprises LLC and the Walton Family Holdings Trust.
Is It Possible To Find Walmart In China?
Yes, it began operating in the Chinese market in 1996 with a HyperMarket and Supermarket chain. They also have Sam's Club locations throughout the country, such as Beijing or Shenzhen.
The company's retail stores now comprise 400 units in 180 cities across this country, with more than 95% merchandise sourced locally.
Since 2021, it has integrated Walmart and Sam's into the Chinese e-commerce industry with 20 stores.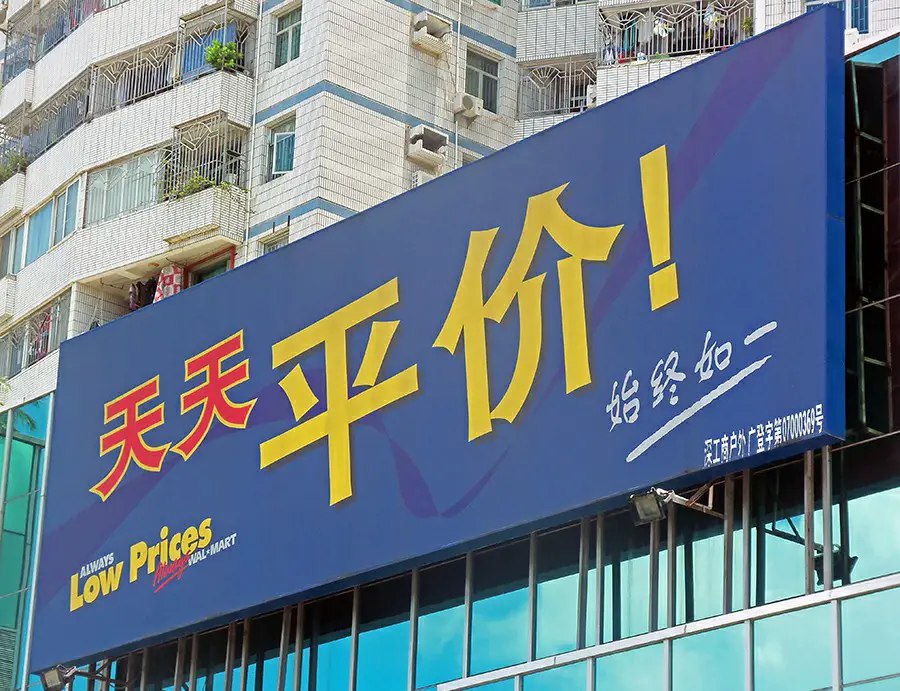 What Is The Percentage of Walmart Products Made In China?
There are around 70-80% of its suppliers located throughout the country. However, the food of US stores is sourced locally (red meat and chicken). 
See Also: