You should know the convenience of Apple Pay more than anyone if you own an iPhone or Apple watch, as the said technology is exclusive to them. Rather than carrying a bulky wallet from place to place, you can now get payments done simply by placing your phone close to a debit or credit card reader. It's faster than the conventional method. There's no time to fish out the bills and wait for the changes.
To meet the growing demands for cashless transactions, many restaurants have updated their policy on their payment methods. But this is not to say all of them accept Apple Pay.
15 Restaurants That Take Apple Pay
1. Burger King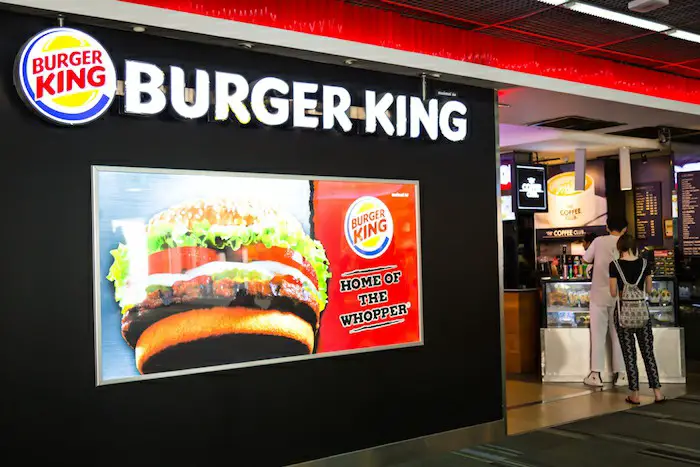 One of the largest fast food restaurants worldwide, Burger King, relies on a family-friendly menu to keep its diners coming back. Committed to quality, both in the meal and the service, all of its 13000 stores prepare great-tasting fillings every day and slide them between warm buns. You can find an array of toppings for your burgers and have them cooked like you prefer here, including the vegetarian style. 
2. Arby's
Arby's is the place to be if you're craving premium meat at an acceptable price. Founded in 1964, this sandwich chain has built itself a reputation with over 3000 restaurants across the world. Its food selection ranges from high-quality roasted beef to turkey, ham, and other meaty items, with stocks renewed daily to ensure the freshness of each serving. 
3. Auntie Anne's
Auntie Anne's is the iconic destination for pretzel lovers, prized for consistent quality and freshness in its signature hand-baked goods. The establishment has branches in Asia, Europe, and even South Africa aside from the USA, in which it's based. Perhaps its diversity in pretzels is the reason. Sweet, salty, topping-filled – all can be found in delicious dough baked to a crispy brown. 
4. KFC
KFC needs no introduction. It's one of the most famous fast food companies whose crunchy fries and rich-flavored chicken have captured the hearts of diners all over the world. Its menu is repeatedly updated, adding sauces and tasty sides to the meals. And with the way it allows cashless payment via Apple Pay, enjoying your freshly fried chicken has never been easier!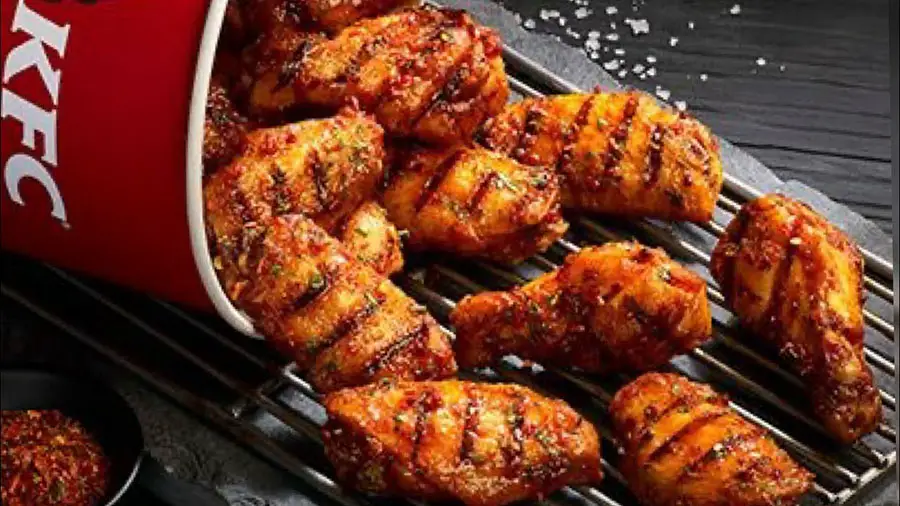 5. Del Taco
One of the restaurants that accept Apple Pay to visit next is Del Taco, a restaurant chain specializing in Mexican cuisine. The balance of flavor and nutrition of the items on its menu has raised the standard for other same-niche restaurants that open much later; what it offers spans from tacos, burritos, and nachos to some specialties to satisfy more complex palates any time of the day, with drinks to complement the meal. 
6. Friendly's
Friendly's is a fast food company that combines lunch and dessert in the whole lineup. Burgers topped with freshly prepped goodness and crispy chicken aside; it treats you with pretzel shortcakes, sundaes, and fribbles for a dining experience that leaves you smiling. This restaurant chain is suitable for families with kids.
7. Chipotle
Chipotle also chose Mexican food as the main theme, bringing to the table your favorites like burritos, special salads, and delicious bowl food. What goes inside its daily servings is sourced ethically, ensuring the animals aren't subject to mistreatment and resulting in higher quality ingredients. The interesting part about ordering from Chipotle is that you can build your own meal instead of sticking with standard options on the menu.
8. Chick-fil-A
Chick-fil-A makes a great option if you want an affordable sandwich. It's the chicken and toasted buns that originally drew attention to the place, but its selection has expanded to more ingredients and preparation methods. Now, Chick-fil-A has the best breakfast mix with eggs, beef patty, cheese, and various tasty sides like salads or soups. You can spend the night with the entire gang here, and none will be left disappointed.
9. Miller's Ale House
Miller's Ale House embraces depth in the cuisine it pursues. Whether what you crave is burgers, Subway-style sandwiches, salads, steaks, or a good-old-fashion dinner, it has you covered. The appetizers and drinks aren't limited in number at the place, so you might throw yourself a full-course meal if desired. 
10. Starbucks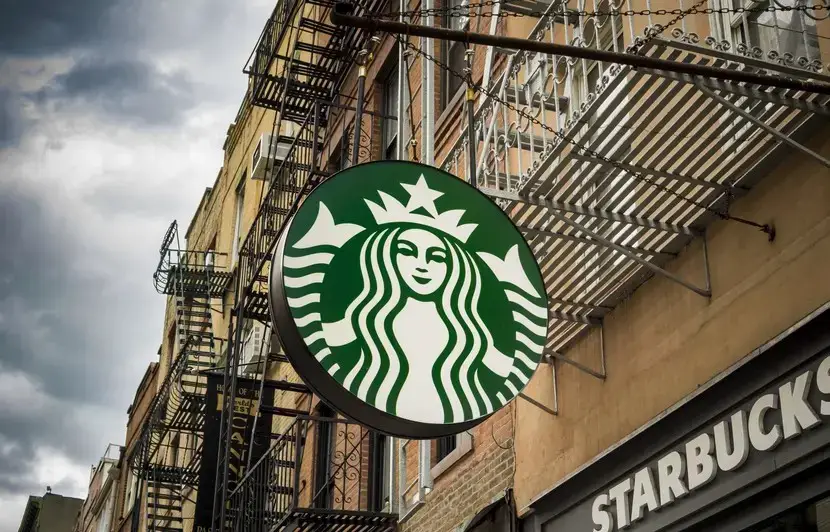 A name we all know and love. The allure of Starbucks coffee is worth going through a long queue each morning. By making use of the Apple Pay app, you don't have to lose as much time at the cashier as before. It's a good thing as most people fail to refrain from frequenting the local stores, especially on certain occasions when there are seasonal drinks awaiting.
11. Jack In The Box
Ever since its establishment in 1951, Jack In The Box has been franchising over 2000 branches. Its food lineup holds a lot to expect, with hot burgers topped with fresh slices of ingredients dressed in the thick sauce for lunch, crispy fried snacks to fill you up until the real meal, and 4 different shakes to refresh yourself. You might take the whole family here for the weekend night.
12. Panda Express
The Panda Express company started its Chinese-styled restaurant chain in 1983. Focusing on bold flavors that define Chinese cuisine, then cleverly blending them with American cooking, the place manages to keep a familiar taste in their dishes even for those who have never tried out food from China. All the meals come in reasonable portions. But you can choose to have the set for family (larger sides and entrees) in case there are many to treat.
13. Taco Bell
With over 7000 stores in operation in the USA and 500 more across various countries, Taco Bell is another renowned Mexican restaurant to consider. Its food selection gives enough choices for breakfasts at the early hours or late-night snacks. The made-to-order meals, plus the specialty section in the menus where options like Power Bowl or Crunchwrap Supreme, impress you at first glance.
14. Waffle House
Waffle House's selling point is its namesake, waffle. You can choose to have yours cooked in multiple ways, and enjoy it hot alongside your preferred toppings or dressing. Beverages and delicious sides, like Southern biscuits, are always ready for times you need something to make the taste of the waffles pop.
15. Noodle & Company
Noodle & Company offers casual noodle dishes for literally all diners, evident in how it has different items catering to different food requirements. For example, the vegetarian lineup is free of meat and fish. And there are many keto-friendly or gluten-free options for those with specific diets. The noodles each dish features are mostly the easy-to-eat types that slide right down your mouth the moment you take a bite. It won't take long to finish it all regardless of the toppings you decide to mix into your portions. 
How To Use Apple Pay At Restaurants?
Getting your payment done at food places that take Apple Pay is simple and straightforward. It's the same as using it in other retail places. We'll still be walking you through a few methods that people deem most convenient in case this is your first try.
Common Method
After double-checking to see if the restaurants you walk in have no problem proceeding with a cashless transaction (by directly asking the ones running the place or checking for the Apple Pay symbol by the cashier desk), you can pay for your meals via 4 quick steps:
Put your smart device near the NFC reader.
See if the Apple Pay app has started. If not, click on its icon on your phone.
Select the card you prefer to get the payment done by.
Accept the transaction by clicking the power button twice.
The checkmark will appear with the word 'Done'. Note that it might take a few minutes.
With iPhone Face ID
If your iPhone is from the latest series and has facial recognition technology built into its system, you might use it to finish the payment.
Tap the screen for the display to pop up
Use your front camera to scan your face for the identification
Hover your phone near the NFC reader until the word 'Done' shows itself on the screen. You'll see a blue checkmark as well. 
With iPhone Touch ID
The Touch ID function works as a fine alternative to the Face ID in getting your money transferred to the dining establishment. One minor drawback is that it uses the default card in your Apple Wallet to finish the transaction, and you can't make any changes to that. 
Tap the home button on your phone
Hover your phone near the NFC reader until the word 'Done' and a blue checkmark show themselves on the screen.
With Apple Watch
If you happen to leave your iPhone at home and there is no wallet backing you up, you can count on your Apple Watch. As long as it's in sync with Apple Pay, it should do an excellent job replacing both in purchasing your meals. 
Turning on the watch by clicking the power button on the side twice
Hold your Apple Watch close to the NFC reader (It should be noted that your transaction will be carried out via the default card)
Pay attention to the soft vibration that comes. It's a sign that your payment has already proceeded.
Conclusion
It should be clear to you by this point what dining places to stop by to experience the convenience of cashless transactions after the read. Keep in mind that these are only a few that we chose to include in today's list since it's pretty normal for restaurants to follow the same theme, and we prefer diversity in our recommendations. The real number might exceed them by a long range. 
It's best to always ask before taking out your iPhone for the payment. Don't expect the restaurants themselves to have a relevant device for you to scan the screen. Otherwise, you might be in an awkward situation
You may also like these articles: