Target (since 1962) has come as a well-known US retail chain providing a wide range of products for both online and in-store shopping. And the video game is one of the keys in the provision list by this "big brother".
Assuming you want to return a Target video game which unfortunately cannot meet your requirements. So, what is the Target video game return policy? Is this policy as good as the variety of products Target offers?
Target Video Game Return Policy in 2023?
As of 2023, Target applied a 30-day return policy for all video games. But full acceptance is only available for the products in unopened and unused condition. In terms of Target RedCard holders, this term will be extended for another 30 days (60 days in total).
It is just a piece of common information. The process of return and refund could be different since the cases may not hit the same. For example:
Does your request include the receipt? 
Did you buy that video game online or in-store? 
Is the request still within 30 days of the policy?
Now, we are here to help with the answers as follows.
How To Return Target Video Games Bought Online Or In-store?
Methods of returning the Target video games you purchased online and offline do not entirely come with similarities.
For Offline Purchase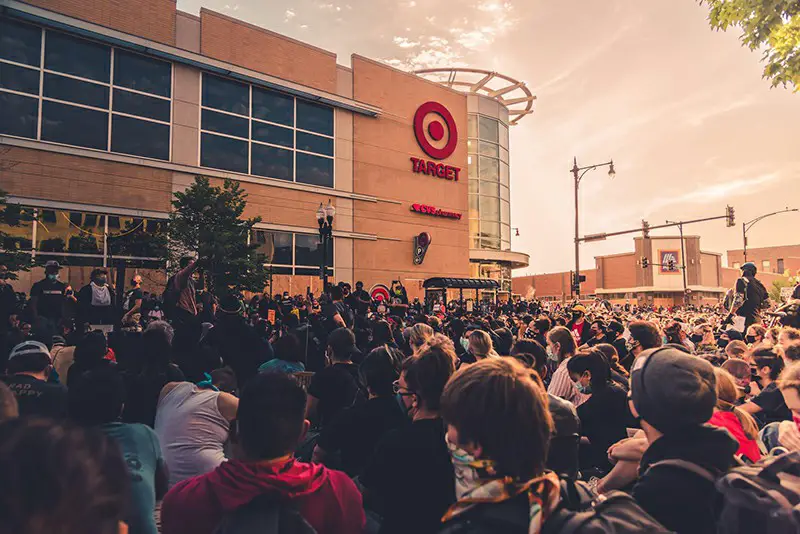 If you still keep the original receipt, it is possible to return Target video games in the unopened condition to any Target stores within 30 days. No matter your request (a full refund or exchange), there will be no stocking fee.
Plus, store workers will ask you to show the original method of payment. Not only that, for verification, your valid photo ID is also a must. Hence, do not forget these two. Then, the Target in-store guest service will support and guide you through the rest of the returns process.  Alternatively, we suggest scheduling the return by contacting Target Guest Services via the hotline 1.800.440.0680.
Each payment method you choose to buy the video games needs a different specific waiting time for refunds. 
For credit cards through the third party: From 1 to 3 days.
For Target RedCard: From 1 to 2 days.
For cash: From 1 to 2 days.
In terms of refunds by the Online Return Centre, it often takes up to five days for the whole process. 
For Online Purchase
Even with the video games bought online at target.com, the return can be accepted in any Target store. For the acceptance, you need to prepare any of the following: 
Original purchase receipt.
Barcode in the Target app.
Confirmation of Target delivery or shipping via email.
Original payment form.
Instead of going to the stores, you can also return the video games online. And here is a step-by-step instruction. 
Step 1: Log in to your account at the Target website. 
Step 2: Find the video games you want to return in the purchase history and click on the return option. 
Step 3: Give the reason for this return request.
Step 4: Print the return shipping label and attach it to the products. 
Step 5: Waiting for the notification email from the Target customer service department. 
Will Target accept the return requests without a receipt?
As we mentioned above, Target allows customers to return most video games in unopened and unused condition with a receipt. For the return policy, the receipt plays as proof of your purchase in the past. 
On the other hand, can you return video games to Target in the absence of a receipt? 
Yes, you can still request a return with a different process. Target will send you a Target Merchandise Return Card for the approved and eligible returns. However, the card is valid in the case of in-store purchases only. 
Honestly, don't worry too much when you lose your receipt. Target can find out information about your order in numerous ways based on your payment method like:
Target RedCard.
Mastercard, Visa, and American Express Discover credit card.
A check.
Target gift cards. 
As long as your video games are eligible for a refund, the Target system will automatically apply your purchase. Then, the refund process is normally gets complete after a couple of days for in-store refunds. But if your payment is via third-party credit cards, it will take around three days.
Can You Return Target Digitally Downloaded Games?
Unfortunately, up to now, Target has not had any return/exchange policy for the digitally downloaded games yet. It means that the Target game return policy for (PS4, Xbox, Nintendo, PS5…) is not available. Instead, the main purpose of offering digital gaming items for these platforms is to enable customers to keep the games in an online library. 
Once you purchase a digital game from Target, the system will send you an email with a digital code. This code allows you to redeem and access the game.
Does Target Accept Returns With An Opened Video Game?
We have to say NO for this case. If you have already opened the video game, that item is no longer eligible for any return. However, Target offers an exchange policy for products in this type of condition.
For better understanding, we will take an example. 
Assuming that you planned to buy a Target game for your PS5. But for some reason, you purchased a PS4 game. Unfortunately, it was not until opening the game that you realized the mistake. Then, you want to return that item. Don't worry too much!
Target will accept an exchange in which you can get the game version for PS5.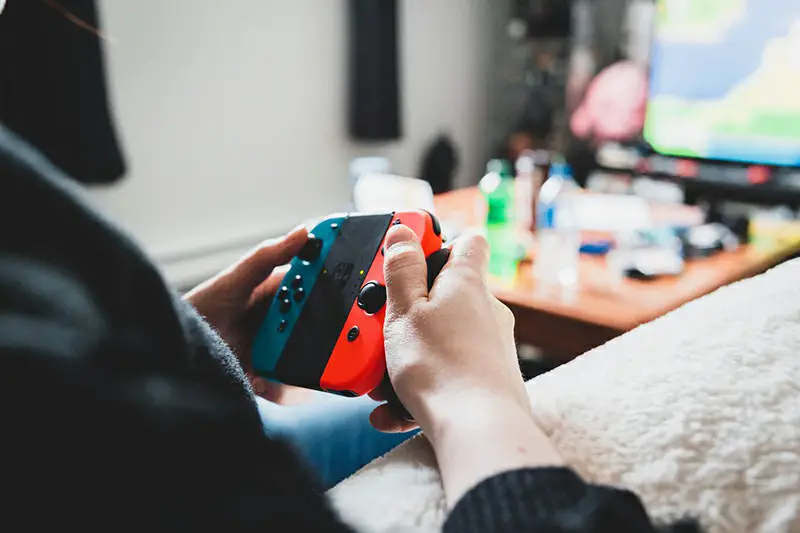 So, how could it be if the original video game title for the exchange is out of stock? As a solution, you can switch to a different one at the same value provided by Target. 
After 30 Days, Is The Return Policy Still Effective? 
The answer is YES. Customers can return the video games to Target after 30 days of your purchase. However, it will not be a full refund that you can receive afterward. 
Alternatively, the provider will offer you a gift card of merchandise whose value is equivalent to the lowest price of that video game. And Target only accepts this card for in-store purchases. 
Additionally, in case that you used Target RedCard to make the payment for that video game, you have an additional 30 days as the return policy. 
How Is About Target Return Policy On Special Occasion? 
It is such a great thing that Target offers its customers when buying products over the holidays.
For example, you purchase video games in the period between October 1st and December 26th. Then, Target will apply the regular return policy within 30-60 days (starting from December 26th). 
And the same timeframe also becomes effective for any other special occasions throughout the year. During Covid-19, the Target return policy video games for in-store purchases is similar to the online ones. 
For more detailed information, it will be better to contact the nearest Target stores.
Related Target Source: