Pallets are essential for businesses to move and store their goods. Yet, most firms don't know how to reuse and waste these old pallets. They burn them in the fire pit, throw them into landfills, or leave them to decay someplace.
However, selling these recycled wood pallets can bring you a great profit. You can search for pallet recycling near me to claim back some bucks with the used wood. 
This might be as easy as assisting businesses in disposing of the pallets that are amassed in their warehouse, parking lot, or pathways and selling them to buyers nearby. It is a fantastic chance to earn money quickly while protecting the environment!
Let's scroll down to know more about this way of earning money!
9 Places For Wood Pallet Recycling Near Me
The good news is that places, where you can sell these pallets, are abundant, including a recycling center, a recycling business, or an individual customer. Some specific names are Craigslist, Kamps, Recycle.net, APE, local delivery firms, etc.
Recycling wood pallets can bring you cash, so let's take note of these 9 places to save some bucks.
1. Craigslist
One of the best options for selling recyclable goods is on Craigslist. If you browse the "Buy & Sell" menu on the site, you will see listings from pallet recycler to buyer. 
If you can't find one from the list, you may post your ad to look for customers for your recycled wood pallets. Its interface is also friendly for first-time users. Thus, do not worry about being lost on the site. 
Fortunately, posting an ad on Craigslist is free in many cities. It's an excellent location to get inexpensive wood pallets as well, maybe for resale. 
2. Kamps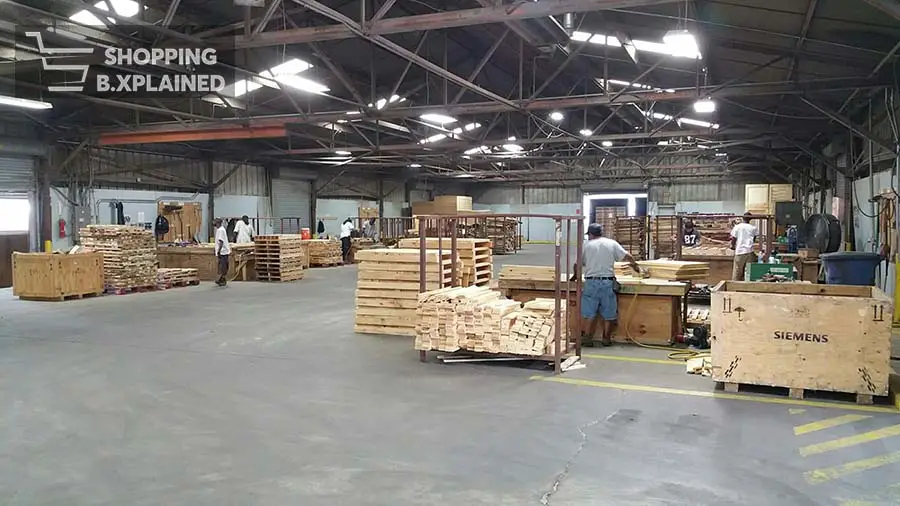 With more than 45 years of industry expertise, Kamps is one of the leading brokers and recyclers for pallets. Although they have facilities in most major cities, you can sell pallets by getting in touch with Kamps via their website to have them picked up and taken away.
Services for hauling away may vary depending on where you are and how many pallets you have. In comparison to purchasing a trailer or selling the pallets elsewhere, Kamps will provide you with a reasonable price for any of your salvaged wood pallets that can be fixed and resold.
3. National Wooden Pallet Container And Association

Another trustworthy place to sell or buy old pallets is the National Wooden Pallet Container and Association. This pallet broker keeps a list of businesses that purchase and sell wooden pallets online. Thus, you can look for local buyers interested in used wooden pallets on their website.
This list will help you get more suggestions to refer to the best price for selling your products. Moreover, you can know which company is the nearest to your place. It can reduce the shipping fee. 
4. Recycle.net

The website "Recycle.net" is also a great place for those who want to buy or sell old pallets. Finding who buys wooden pallets near me is simply because the site features a dedicated section for buyers and dealers of wood pallets. 
This option is pretty much the same as Craigslist mentioned before. Thus, you can use both to maximize the chance of selling your pallets.
5. Atlantic Pallet Exchange (APE)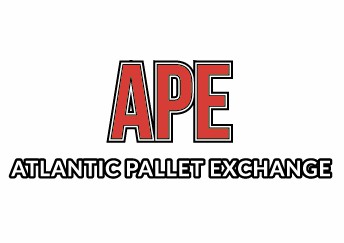 Alabama, Florida, South Carolina, Georgia, North Carolina, Tennessee, and Mississippi have the Atlantic Pallet Exchange (APE) branches. They take and purchase the most typical pallet sizes. 
Additionally, Atlantic Pallet Exchange will buy customized pallets from you, or they may just recycle them as an optional service. It is a terrific way to make money selling repurposed wooden pallets if you reside in one of these 7 states where they do business.
6. North American Recycling Network
Should you be looking for a reliable pallet broker in North America, you might have heard of the North American Pallet Recycling Network. This broker has a US recycling network that includes Alaska and Hawaii.
It is a marketplace that connects producers and recyclers to encourage pallet recycling. As a result, anytime you have any recycled pallets for sale, it is a wonderful location to head to because there is probably a buyer nearby.
7. Local Delivery Firms
Local delivery firms often need many pallets to serve their service. Their demands are stable and regular. Thus, selling to nearby pallet firms can be a terrific option, even though you might not make much money. 
If you ask about places that buy pallets near me, the white pages or the local phone book can easily help you find local delivery firms in your region. A quick Google search with the formula "local delivery firms" plus "your location zip code" can also provide listings in your area. 
Indeed, wood pallet recyclers want to sell their pallets for these companies since doing so allows them to support smaller recycling operations while saving time and petrol.
If you do a balance fee calculation, it might be the same as dealing with distant companies at a higher selling price.
8. Furniture Or Woodworking Schools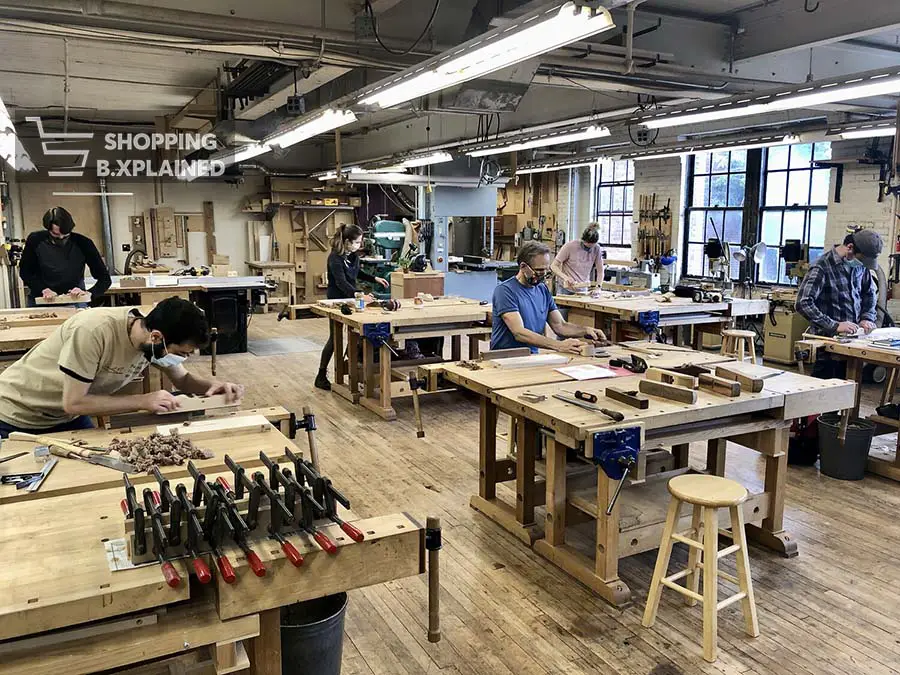 Furniture or woodworking schools are potential consumers of pallets. It is because they need a lot of wood pallets for teaching and learning purposes. Students use them to practice what they learn and create their artwork. 
Yet, their budget is limited so recycled pallets are the first idea they come up with. 
Thus, you may sell your used pallets there. Search local technical college directories to identify woodworking or furniture-making schools in your region. Alternatively, if your local schools provide woodworking lessons, get in touch with them and offer your pallets.
Significant Benefits Of Pallet Recycling
Reduce Landfills
When the pallets show signs of wear and tear, you might have thought about discarding them. In addition to endangering your goods, used and old pallets risk injuring your staff and damaging your property. It pays to have a backup plan if you run upon any old, unusable pallets. 
Unfortunately, wood is believed to make up more than 13% of public garbage. In Sydney alone, over 140,000 tonnes of lumber pallets are disposed of annually. Timber pallets don't need to fill landfill areas; they may be used to make:
Mulches
Animal bedding
Building products
Biofuel and biofilters
Reduce Deforestation Issue
When there are fewer pallets in landfills, it means those things have been recycled. And it can satisfy a part of the wood demands. This way, we can relieve pressure on our natural bushland and save the sensitive ecosystems in danger of collapse.
As a result, deforestation can be cut down by recycling used pallets.
Lower Carbon Footprint
Timber pallet production and international transportation take a lot of effort and money. It is simple to observe how much the pallet business contributes to greenhouse gas emissions from air freight, sea freight, and transportation. 
Remember that all of this occurs before the empty pallet reaches its destination.
The wood from pallets has the ability to store carbon on its own, much like our priceless trees. Send them to some qualified recycling places for refurbishing so we can continue utilizing them for logistics and carbon capture rather than tossing them away.
Make DIY Appliances For Home
Recycling pallets is more complicated than simply throwing them away. Yet, making use of old pallets will save money. Pallets include salvaged wood that may be used around our house. You can unleash your creativity from building furniture to fixing fences with these woods.
What nature wood can do, you can apply to old pallets to reduce consumption.
Here are some examples you can try with these used pallets:
Designed shelving (for records, books, decor, or pictures)
Wine racks
House doors.
Path
Garden fences
Tables and chairs (for indoor and outdoor activities)
Chests
Makeup boxes
Unique containers
Bedroom furniture 
Recycling Places Less Reliance On Plastics
The more old wooden pallets in use, the less we will need to use plastic to do the task. Plastic pallets are useful in fields that need rapid and simple sterilization. In some storage settings, stacking them is also a great option.
However, because they are less expensive than purchasing brand-new timber pallets, they are attractive to many firms trying to save expenses. By refinishing and reselling old timber pallets repeatedly, we can promote savings in a new way.
Save Money 
If a company has too many old pallets and plans to dispose of them, they will have to pay for cleaning and shipping services to do it. This fee depends on the quantity to be liquidated.
Instead, recycling or selling them to recyclers will save this cost.
Moreover, recycled products will be a more economical option when your business wants to buy wooden pallets. They save you up to 60% of the cost compared to a new pallet of the same size.
The cost of new pallets is unstable and might currently be nearly two times as expensive as the recycled ones. Recycled pallets not only provide a substantial cost reduction but may also lessen price swings and increase facilities' ability to anticipate prices.
Which Factors Affect The Price Of A Pallet?
Used or salvaged wooden pallets normally cost between $10 and $18, whereas new wooden pallets typically cost between $19 and $24. 
Moreover, you should know how much you can profit per pallet to consider whether it is worth your time and effort. The profit of a recycled pallet is between $0.5 and $4 per item.
As with many other items, each pallet will have a different price. It depends on many factors, such as current condition, size, quantity, and some additional aspects. 
Current Condition
This is the primary factor that determines your pay per pallet. You're more likely to make a lot of money selling pallets when they're in good condition since they only need minor repairs to become appealing to pallet recycling firms.
Wood pallets are frequently used as mulch by recycling companies. That's why you may still sell them even if they're not in great shape.
Thus, you shouldn't be disheartened when you find pallets in poor condition because you can still sell them for money. Many pallet recycling companies will pay you for these damaged things (at a lower rate).
If you can fix the pallets to make them look better, you will receive more money for these items.
Size
The pallet size is the second aspect that will impact how much a pallet buyer will pay you. Larger pallets often fetch a higher price than smaller ones, regardless of condition. The typical pallet in the US is 48 x 40 inches and weighs 37 pounds. The most popular pallet sizes are 48″ x 48″ and 42″ x 42″.
You can find a buyer for any size pallet as long as it's in suitable shape.
Quantity
The total number of pallets you have will affect the total payout, even if it might not impact your pricing per pallet. In other words, you may make more money if you have more pallets. 
When you buy many good pallets at a low price (or free), you will receive a greater rate and improve your overall profits. Yet, tons of pallets in not-so-good-condition can help you get more money than a few in great shape. 
Thus, it's crucial to increase the quantity to earn more money.
Other Factors
Your location, the availability of pallet recycling facilities nearby, and the willingness of individual pallet buyers to pay also partly determine the amount paid per pallet.
If there are several recycling businesses in your area, there will be a great demand for used pallets. The competitive rate is higher, and you can sell them at reasonable prices. You don't need to travel far to deliver your load of recyclables. This way,  you can eliminate the cost of petrol.
To earn a respectable profit from your hustle and have room for price negotiation, it is a good idea to shop about and persuade a few customers to pay a higher rate per pallet. 
It could take some time, but after you get the hang of it and build a solid rapport with a few wood pallet recycling businesses, you will be able to estimate how much you can earn every haul.
Of note, your business can help shipping companies save expenses almost in half by choosing to buy old recycled pallets rather than new ones. Thus, they can pay you extra for new-like pallets or pallets in outstanding shape.
This kind of job can bring you greater freedom and income flow! Wood pallet recycling is a profitable side business.
Where Can I Find Wood Pallets For Free (Or At A Low Cost)?
Pallets can be disposed of at various places, including local companies wishing to get rid of their pallets. The best places to look for pallets for recycling are businesses that receive huge shipments of goods or that produce and sell a significant volume of items.
Hardware And Furniture Stores
In this kind of company, every delivery of shipping supplies and tools requires wooden pallets. Pallets were primarily used to transport and distribute the majority of imported hardware supplies and furniture equipment to the shop.
Pet Stores And Food Chains
Typically, wood pallets are employed to transport the goods (grains, pet food, etc.) to food and pet supply businesses. They often dispose of the pallets after receiving the supplies since they see them as garbage.
They will be grateful if someone (you) does the work for them and does it for free because, in certain countries, a business has to pay for a service to throw them away. If they don't want to give these woods for free, you could still purchase them at a rock-bottom price.
Newspaper Companies
The shipments of newspaper firms are often put and tied on pallets to make delivery more convenient. Thus, after receiving the supplies, they tend to throw these items away. 
Give a local newspaper firm a call if you want to have these pallets for a pittance. 
Construction Sites And Builders
Builders are also a potential place to get some pallets for free. Try to create a good relationship with them to have a chance to get those pallets at a reasonable cost.
Grocery Stores
Are you looking for recycled pallets near you? You may find plenty of empty wood pallets towards the back of grocery stores, and sometimes you can pick them up. While it is possible that the stores have agreements with the suppliers for returning them, this is not always the case. 
We advise enquiring about the availability of wood pallets; you might be surprised by how many pallets you can discover in this method.
Other Places
Here are some more suggestions you can find free wood pallets or buy them at a minimal cost:
Retail outlets
Hotels and restaurants
Small businesses
Trucking terminals
Cruise ship docks
Air freight terminals
Ports
Landfills
Tire shops
Apart from these above suggestions, you can go to Craiglist.org. This website allows you to place your ads to collect pallets for free. Freecycle.org can also be a great option, as this site offers a specialized menu for buying and selling pallets.
Moreover, some companies want to give away their used pallets, such as Tractor Supply, Walmart, The Home Depot, Lowe's, etc. This is because these companies' warehouses often lack space for unused wood pallets. 
Thus, they will be happy if someone needs them instead of paying for a service to help them remove these things. This way, they can remove these pallets without any cost and time. 
Just call the store manager or owner to express your idea of removing these things for free. Additionally, you can suggest a deal with the company owner for weekly or monthly wood pallet disposal. 
Some companies may even be happy to pay you to recycle the wood pallets, especially those with large volumes taking up space in their warehouse.
What Do I Need To Start A Wood Pallet Selling Business?
Before you start any business, you must have careful preparation to reduce the risks of failure. Thus, if you want to try selling wood pallets, you need to understand the market, develop many related skills, and prepare the money, equipment, and plan. 
Understand The Market
Get a general understanding of the wood pallet industry in your country before you recycle pallets to get money. This way, you can easily see the advantages and disadvantages that you need to face. 
You need to aggregate data on consumption issues, the selling price of pallets, as well as some information about competitors in the same field. These statistics will present both opportunities and problems. 
By figuring up a better way to handle old pallets, you may transform the issue into a means to make money rather than whine about it or make it worse. 
Basic Tools And Equipment
Other essentials for starting are a set of tough gloves and tools. If you try handling wooden pallets with your bare hands, you might potentially hurt yourself while moving them.
Besides, you should also buy some simple tools to quickly repair bad-quality pallets, such as drills and nails. It will help you make them better and increase the selling price of these products. This investment is worth your money.  
Once you have your equipment and tools, use them efficiently, and store them properly to keep them in excellent condition.
The largest cost you'll likely have while purchasing and selling pallets is choosing transportation. You might need a car to transfer the wood pallets since you can't just pick them up and stroll to a recycler.
Your pallet quantity is another thing you should keep in mind. You might not be able to put many pallets in a small car's trunk, which would require you more time to deliver and spend more money on fuel.
Investing in a vehicle and/or trailer is your best shot for creating a lucrative side business selling wooden pallets, as it prevents you from paying excessive fuel expenditures. Before investing in a new car or trailer, make sure you obtain a sense of your local market and build a well-thought-out plan.
Related Skills
Sometimes, if the pallet condition is bad, you also need to repair them to boost their value. When you cannot do that yourself, you might spend more money on hiring an agency for this demand. This skill is not complicated to learn, so it's best to prepare yourself to save money. 
Moreover, you can try to decorate these pallets and create a new appearance for them. This way, it makes your products more valuable.
Let's practice repairing things, and you can reduce costs and increase profits. This is crucial for all start-up businesses. 
Make An In-Depth Plan
Planning is also an extremely important part of building and growing a business. As mentioned above, first, we need to study the market in the wood segment.
In addition, you should also summarize the supply and potential customers in the area. Don't skip this step because it saves you time and elevates revenue effectively.
Since it is a new business, there is still a limited budget. Therefore, choose to buy the most basic and necessary items such as hand protection, basic repair equipment, and transportation. Remember to store them carefully to minimize expenses on replacing tools.
Apart from preparation, your plan should also have a deadline. Please estimate and allocate a reasonable time to ensure progress.
FAQs
What Else Can You Recycle For Money?
Here are some different ideas for recyclable items to earn money:
Metal: Cans (made from aluminum) are a common recycling commodity. If you often consume soda, saving your cans and depositing them can be a simple method to earn money, albeit you won't make a fortune.
Glass bottles: Only 10 states (plus Guam) now have regulations allowing people to profit from recycling glass bottles. Those states include California, Iowa, Connecticut, Maine, Hawaii, Massachusetts, Oregon, Michigan, New York, and Vermont.
Batteries: If you bring batteries into some establishments, they might give you cash or gift cards. For instance, Advance Auto Parts offers customers in most states a $10 shop gift card for purchases that aren't lithium-ion batteries. AutoZone will also provide customers with a $10 voucher for each car battery.
Old cars: Recycling cars is good for the environment and may bring you about $150 – $1,000 (depending on the car quality)
Ink cartridges: Many businesses, such as Office Depot and Staples, pay money for used ink cartridges. For instance, Staples grants you $2 in incentives for each cartridge. 
Electronics: Even if you don't need the money and want to throw away an old PC or TV, recycling electronics is a good idea to prevent dangerous materials like lead, mercury, and cadmium from contaminating the soil and water. Some states even have legislation requiring the recycling of outdated devices.
Why Are Wood Pallets So Expensive?
Pallets are crucial items to provide a solid platform for stacking products. Meanwhile, the shipping demands of many businesses are growing these days. 
Moving the goods is particularly challenging due to the restricted trucking capacity. As more people order items to be delivered to their homes, businesses have had to find ways to transport larger quantities of goods.
Due to increased demand and rising timber prices, we have witnessed a rise in the price of wood pallets.
Is Pallet Recycling Profitable?
100% yes.
As a result of their environmental friendliness and compliance with safety and health laws, wood pallets are increasingly being used in a variety of sectors in place of plastic pallets. 
Thanks to this massive demand, this opens opportunities for recycling businesses. Starting a company that recycles pallets is not only profitable but also ethical.
What Business Uses The Most Pallets?
Construction companies are one of the businesses that consume the most wood pallets. They need these pallets to transport many building materials, including lumber, cement, and bricks. Moreover, these items are used to store equipment and tools.
Pallets aid in maintaining order at building sites, which may sometimes be a hectic and disorganized place. Pallets can also be employed to build temporary partitions or walls, which can be useful for containing dust or other waste.
What Size Pallets Are Worth Money? 
Many industries prefer pallets in the size of 48×40 and 48×45. This size is an industry standard that is mostly used in grocery shops or the assembly of automobiles. 
The reason is that they can be utilized with various pallet racks and other storage systems and are simple to carry and store. 
Smaller pallets could be simpler to handle, but because they aren't as versatile, they are frequently less useful. As a result, when selling pallets, it's usually advisable to keep to standard sizes.
Is It Okay To Burn Pallet Wood?
Yes. Unless the pallet is stamped "MB," it is typically okay to burn it in the fireplace. "MB" wood pallets imply that they are treated with hazardous chemicals called fumigant methyl bromide. Thus, these pallets will release toxic gases while you burn them.
However, when pallets are burnt, there is always a chance that they may come into contact with certain chemicals. In general, burning treated wood is not a smart idea.
Are Pallets Treated For Outdoor Use?
Yes. When used for commercial shipping, the majority of wooden pallets are designed to withstand outside conditions. Nevertheless, it's likely that they haven't been treated to the standards for prolonged outdoor exposure. Without further treatment, they probably cannot stand up to the effects of the weather.
Thus, carefully check your pallets before you want to store them outside.
Final Thoughts
As you can conclude, selling used pallets doesn't need a big initial investment. It's an excellent method for starting a company with little risk.
Researching potential customers is crucial. If you want to find pallet recycling near me, this post has provided you with many ways to find them. 
Moreover, you must make a clear plan with all the opportunities and challenges, market issues, things to prepare, pallet sources, etc. The more detailed the plan is, the more chance you can get a profit.
See also: