If you're wondering what's the most efficient, cost-effective way to dump dirt for free, you've landed in the right place. 
Before you haul your dirt off, check our list of standard and legal methods to dispose of unwanted dirt. Some require a sign-up, discussion, and extra fees, while others are totally free or even provide a small amount of money. Let's take a look at the list and pick out the best ones for you. Yee-haul!
Where Can I Dump Dirt Near Me?
Local construction and landscaping are the most potential places to dump dirt for free near me. You can reach out to the nearest options to schedule a drop-off. Another option is using online platforms to connect constructors who need dirt for their projects. But it charges you a small fee for listing online. 
Big Welcomes From Construction Companies
Soil gets very handy dandy in construction sites. For example, you can leverage it to restrain walkways and driveways, level off foundations, create berms for flat properties, etc. 
So, most construction companies are likely to welcome your truck. This is our number option every time we think of where to dump dirt and rocks near me. 
To find construction companies or sites near your area, just Google "construction companies in" and insert your location. Then you can pick the nearest and open spots. 
Contact the most prospective ones by phone or face-to-face to offer your free dirt fill. Though it will be more convenient to phone the foreman, you should drive yourself there. Doing so will help you get the deal faster and consider the best routes for a huge truck coming.
If you still can't get a deal, you can drive around local building sites and ask the workers if they want the fill.
Get a "Yes" From Landscaping Companies
The second-best option must be landscaping companies. They are among the most willing places to take dirt-dumping at no charge. Creating beautiful landscapes requires tons of soil. Workers will use it to plant flowers in local parks or add the buffer around the city's tree bases. 
Additionally, they may use it to maintain the landscapes of residential complexes. You can never count how many ways these folks can leverage your free dirt. 
The method is similar to construction companies. To find potential landscaping companies, search for local companies or mulch suppliers. Then get in touch with potential ones to pitch the kind of soil you're having and what entails are needed to move the dirt away. 
After that, schedule a pick-up either by yourself or the company's staff (this may cost you a small fee). We all can guess what happens next to the dirt. They may be mixed with fertilizer and go right into plant beds, pots, or tree bases.
Drive Dirt To Local Zoos
Again, a large amount of soil is ideal for these needs, but zoos may need you to bring them the dirt instead of picking it up.
On the off chance that you know a nearby zoo, they usually necessitate tons of dirt and trees to help conserve the habitat environments for animals to live. 
Soil and dirt are frequently replaced as the cage soil becomes too contaminated to be used repeatedly, especially for cages containing more than one animal. 
So new dirt is in constant demand to freshen the surroundings and keep areas healthy enough for the animals to live in.
But be aware that although the zoos have an extreme need for dirt, they're not going to accept earth of any kind, especially the one mixed with ceramic or miscellaneous. 
We suggest you start to approach the local zoos with a photo or a bag of your dirt to nail a pick-up. If you're lucky enough, you won't be charged at all. And even better, you may be paid a small extra. 
"Gifts" For Farms And Grow Collective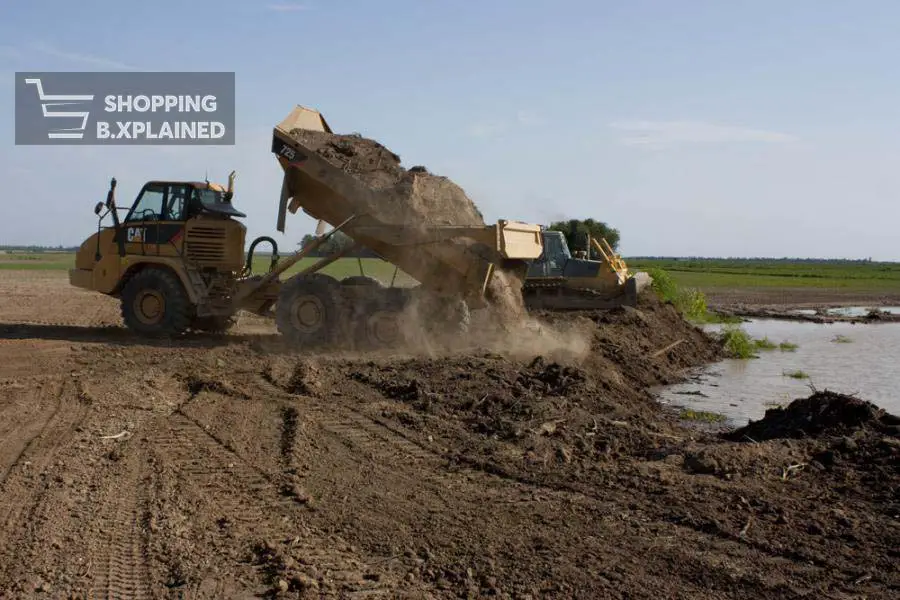 Guess who works with dirt every day? Farmers. And where always needs dirt? Farmer's gardens. 
Living in urban areas, your extra dirt can be a wonderful gift for a local growing collective and community farms.
Since the dirt used in these places has usually been part of the city landscape or buried under a structure foundation, it has poor fertile quality, lacks nutrients, and is hard to re-fertilize. 
Your free dirt can be everything that these farms crave for to improve overall soil quality as well as produce better vegetables and fruits. 
If you live in the countryside and still want to eliminate redundant soil, farmers and barn owners may be willing to accept yours. There are hundreds of ways to reuse free dirt in their pocket. There must be a time when the piles of dirt get in super good use. 
Offer To Your Neighbors
How about using your networks to ask the local neighborhood if they want to take some extra dirt? 
There may be a good chance your neighbors are doing their landscaping work of art and are in shortage of dirt. Opposite to what people may think, bags of nutrient-rich soil aren't cheap at all. It will be more economical if one learns how to blend regular dirt with compost.
Simply putting out a flier or knocking on some neighbors' doors can take the extra soil off your hands in a couple of days. Don't forget to push the deal more quickly by attaching homemade fertilization formulas. 
Supposing the neighbor's house isn't far from your place, you guys can support each other by carrying the dumped dirt in wheelbarrows. By doing this, you both save up hundreds of dollars in truck-hiring fees. 
Wait For Free Dirt Removal Occasions
Another worth-mention way when it comes to dumping dirt for free near me is to take advantage of free dump days in your city. Dumping companies usually give a town 1 or 2 days out of every year to dump anything with free pickup. 
Free dump days are intended to permit residents to dispose of a limitless amount of household stuff at no charge. On that day, we can discard yard waste and family trash at no cost. 
Large furniture, old bikes, old fridges, clothing, curtains, broken household machines, yard waste, utilized furnishings, and even dirt are all accepted.
However, remember that free dump days will differ from one city to another. Check with your city district or visit their site to take a look at the timetable.
If the free dump day is too far from now, you'd better find another way. It might cost extra effort, but it will free your backyard from dirt and waste. 
Dump Dirt Yourself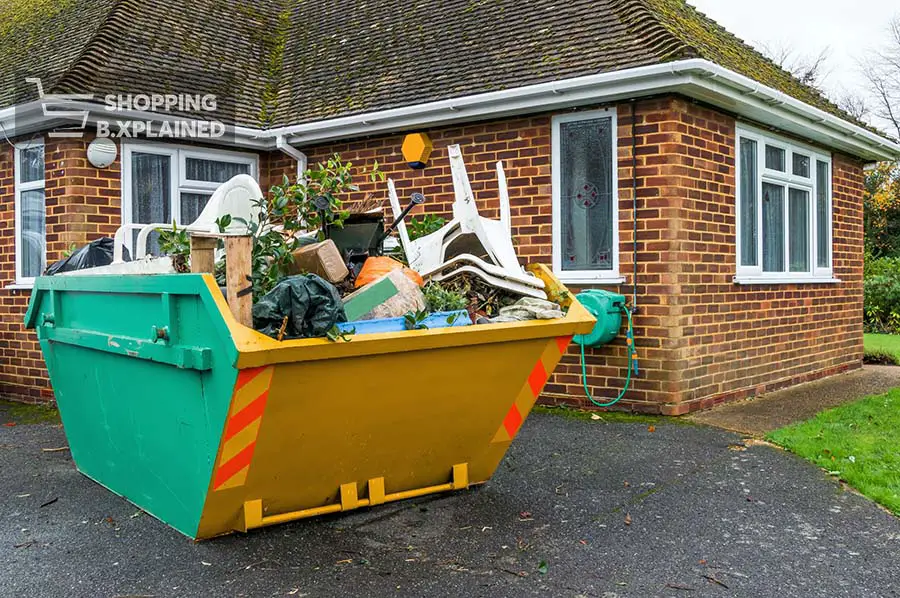 It costs about $300-400 to lease a dumpster and up to $550-600 to get a junk removal service company to visit your place. Removing dirt by yourself isn't a bad option when you have small amounts of dirt. 
Confirm with the dumpster serviceman who comes by your house every morning. They know precisely where the landfills are located. If the nearest site isn't possible, ask them for a list of local landfills. Then load the soil on the truck and drive to the closest yunkyard. 
Most landfills will collect waste for about $30-40 per ton. So you can save a reasonable sum of money by spending time hauling dirt and delivering it yourself.
Otherwise, it will be best to opt for bigger disposal solutions and man force if you're undertaking a construction project. Scooping machines can haul massive heaps of dirt. And a driver will do it all for you. 
Dirt Recycling Is A Good Option
Let's say you don't have a large amount of dirt; then this way should be your top choice. The backyard dirt you think is useless can quickly become helpful if you get more creative with DIY and gardening projects. Just store the dirt aside or in storage bins, then allow yourself to try doing something new. 
Crafting a raised garden bed, building a backyard playing area, leveling a slope, or creating small berms for your driveway are all fantastic ways to recycle dirt. 
In another case, assuming you dug up a lot of dirt while restraining a fence or reforming a garden. The leftover soil is ideal for bed filler, deck in the patio, a new creation such as a shed, a barn, or a warehouse. 
Great dirt can be placed down in a flat layer, which makes up for uneven ground that would somehow cause potential instability.
You can also utilize it to counterbalance erosion and compaction that happens after some time. Small gaps and rough ground caused by plants, rodents, and water leaks can eventually lead to direct damage, so always pay attention to details. 
Post Your Dirt Listing Online
Today, you can post and advertise anything on an online marketplace, even the weirdest thing. Although leaving a "Free Dirt Here" sign in your front yard is a brilliant choice, the total reach will be limited and primarily depend on word of mouth effect. Instead, you can start posting your dirt banner online to reach more targets. 
By listing your business on the website, you will likely discard dirt for free or perhaps get some money out of it. All needed information includes your type of dirt (a picture and description of the dirt condition and quality will be best), the total amount of land, location, and contact information. 
Potential takers usually visit several sites, including Craigslist, OfferUp, Freecycle, and Facebook Marketplace. As for dirt-specific sites, it is recommended to post ads on dirtfill.com, freedirt.com, or Clean-Fill-Wanted.com. 
Besides, you can post your offer on Facebook groups niched in Gardening, Planting, or Constructing. Be forewarned that communicating back and forth will take a little effort before closing the deal. In case you really want to get the dirt off your hands, just offer to deliver it yourself.
How Much Does It Cost To Dump Dirt By Service? 
If you can still not dump dirt for free with those above-suggested free options, it's high time to use a cheap alternative solution – a dirt removal service.   
Dirt removal companies will serve exclusive dirt disposal sites and connect clients with local dirt disposal sites. Or, they will eventually come to your doors to do the whole thing and leave a clean backyard. 
There is a wide range of companies and services for you to choose from. The fees depend vastly on different types of dirt. The more complicated the material can dispose of, the higher the price. On another note, debris costs more than clean soil to pick up and discard. 
Weight Of The Dirt 
It is crucial to know the weight of the dirt. Before the service man comes, you can do some math to estimate how many trucks you will need. Don't worry; dirt calculation tools are available online to help you with this. Just input the length, width, height, and geometric figures of the area the dirt cover, the tools can handle the rest. 
Once you know the total weight of your dirt, you'll be able to evaluate the fee based on their service chart. 
The Average Cost To Dump Dirt By Service
There are three factors that affect the hiring cost, which are the type of vehicle used for removal, the amount of excessive dirt you have, and the dirt condition. 
Renting a dumpster can cost $300 to $4000, while a junk removal service can charge from $550 to $600 for one load. Having dumped dirt by ourselves, we would say it typically costs around $40 per ton to hire a truck and about $40 more for a dirt dump nearby to process it. 
As mentioned above, dirt with large quantities (> 2000m3) may be expensive to move away and dump in a landfill. 
Soil that is dry and free of roots, logs, roots, brush, and branches costs less as they weigh much lighter. On the other hand, the type of dirt that isn't considered clean fill (mixed with debris such as garbage, asphalt, concrete, and rocks) costs more, obviously. 
In addition, exceeding the weight limit can lead to unwanted extra fees. They're different for each company but often range between $40-100 per ton. 
Frequently Asked Questions About Dirt Disposal 
Where Shouldn't I Dump Dirt?
Dirt is part of nature. But does that mean you can dump it anywhere near you? Wrong. You can't just leave it on roads, parks, or landfills. If your dirt combines with chemicals or flammable materials, it will affect the environment and cause habitat imbalance in your city. 
This type of dirt needs to be sent to a treatment center before being recycled for another purpose.
There are environmental laws to restrain citizens from doing this. Once regulators notice your behavior, they will likely make you pay a fine and up to five years in prison depending on the local restrictions.  
How Can I Get Rid Of Soil Mixed With Other Materials? 
As most people only want a clean and good-quality type of dirt (obviously!), soil mixed with other materials like rocks or cement is hard to give away, even for free.
Ideally, you should recycle and reuse it for construction home projects. When the amount is too large or you're not planning for something like that in near future, hiring a clearance service to toss them in a landfill is probably the best way. 
If your soil isn't mixed, you can sell it at a cheap price to get rid of that backyard load quickly. 
Someone in your neighborhood might be looking for it. Because you know, one man's trash is another man's treasure. 
What Is Contaminated Soil?
Contaminated soil contains toxic chemicals, such as heavy metals or pesticides. Generally, soil contamination is usually a consequence of non-organic industrial activities and improper waste disposal. 
In other cases, accidental spills and acid rain are contributors as well. If you search: clean fill dump sites near me, you'll notice that they don't accept unprocessed dirt until it's filtered and verified by a treatment service. 
How Can I Dispose of Contaminated Soil?
Preferably, you'll need to involve an expert waste treatment service to get rid of contaminated soil, guaranteeing the dirt is appropriately treated at a facility. 
Some agents may cost you some treatment and removal fees, while others may not charge at all as they are built for these societal-environmental types of service. Get in touch with the local community service to earn a treatment slot. 
If you use an under-qualified service or do it yourself, the large piece of junk can be disposed of, not the chemicals. Consequently, this will place the local environment, animals, and humans in real danger.
A Quick Recap  
Eliminating dirt isn't easy as it seems due to environmental regulations. That's why we offer you so many ways to dump dirt for free. No matter what kind of dirt you have, let's try any of the suggestions above. 
Start with the most straightforward way by asking the nearest construction and landscaping companies. You can also be creative with other solutions if they're unavailable. 
In case the last resort is paying a fee for dirt disposal, try to define the approximate volume and content of your dirt before the pickup truck arrives.
You might also like these articles: