Besides being a famous retail chain, Walmart (WM) also owns more than 2500 Auto Care Center Services chains. They provide basic auto maintenance services like oil changes, tire changes, battery services, etc.
However, many people wonder: "How much does Walmart brake service cost?" You can find the answer and related information in this article.
Does Walmart Do Brakes? 
As of 2023, Walmart Auto Service Center no longer offers in-store brake pad (BP) replacement for customers. Instead, the company offers Wrench Mobile Mechanic Service at home, starting at $160.
In addition, this retail chain also sells pads and maintenance kits for sedans and 4×4 automobile models.
The article will provide more information on how to change the system with WM and the locations to help you do so.
Where Can I Visit To Have Brake Services For My Car?
Suppose you do not want to repair a car by yourself or hire a professional in maintenance to repair it at home, you can go to automobile service centers. Here your car will be checked and repaired by professional mechanics.
You can refer to centers like Midas or Pep Boys. They are professional car repair centers with affordable prices. Besides, you can bring your car to the dealer's service centers where you bought your car.
Can I Buy Brake Pads And Parts From Walmart?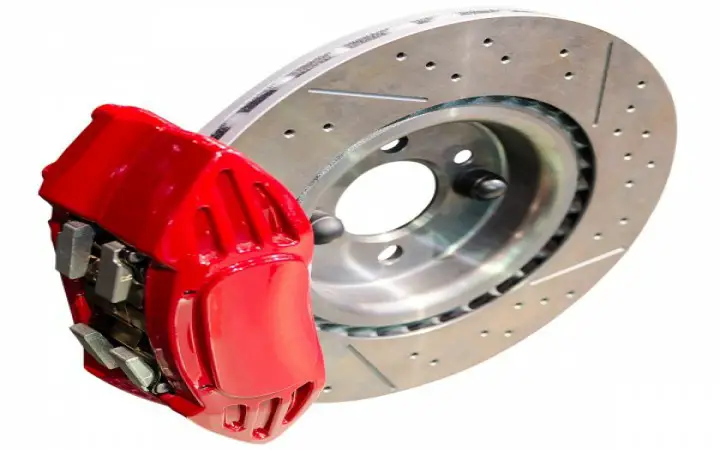 You can buy them at WM, including the pads, rotors, and callipers for customers. However, these parts are often difficult to repair, and they also require a skilled automobile mechanic. Therefore, if you have no experience in this, you should take it to a car service center.
If you still want to challenge yourself, refer to some step-by-step video tutorials on Youtube.
How Much Do I Pay For Brake Components In This Store?
Prices may be different by brand and components. A set of BPs will have four pieces, and each car needs at least eight pieces. Walmart brake service cost range from $20 to $30.
In addition, the rotors cost between $20 and $80 per piece. And the calliper's prices varied from $40 to $120 per piece. If you need more information, check out the brands and prices on the official website of Walmart.
WM Auto Centers Available Operating Time
WM Auto Centers have different operating hours depending on the location. Besides, they are completely separate from the stores, so their working hours are different. Most centers have the following hours of operation:
Monday to Friday: 9a.m – 9p.m
Saturday: 9a.m – 7p.m
Sunday: 10a.m – 6p.m
You should call before visiting any Walmart Auto Center. It avoids the case that that center is closed or there is not enough time to maintain and repair your car.
Signs Indicate A Bad Brake
There are many signs from the mechanical device to warn you about getting a new one. They can be one or more of the following:
The device makes a squeal or noise when you use it
Your foot pedals close to the floor, or the pedal vibrates when in use
The loose appears when pedalling
Indicators located on the dashboard show "check brake" or "check the brake fluid."
You need to check these signs immediately or call for help when you have these signs. Avoid driving when this device is in trouble, especially on steep, bumpy, or slippery roads, etc.
Conclusion
Although they do not provide its repaired services, when customers buy the kit at Walmart, Wrench Mobile Mechanic Service may advise the right one for their vehicle.
Besides, they can also ask a car mechanic to come to their house and help them repair it from this company, at a reasonable price.
In addition, Walmart also sells the parts of this system when needed. Customers can contact the Auto Service Center to check operating hours before arrival. And do remember the warning signs of the brokenness of this device for timely repair.
If you would like to know more about Walmart, you can find our article on: