Costco is a big-box store company in the US established in 1983. It has more than 700 warehouses, thousands of stores, and branches worldwide, including the USA, UK, Australia, Japan, Thailand, Canada, etc. This chain made its name by providing lots of products in many unique departments.
With this sheer number, the question regarding Costco's one-day pass as it helps tremendously with the shopping process. This article will answer this question and some related issues. Continue reading for more useful information.
Does Costco Have A One Day Pass In 2023?
As of 2023, Costco no longer offers a one-day pass for customers without membership. 
Costco is a huge warehouse with many different types of goods. Customers can buy retail or wholesale in bulk and preferential prices here, helping them save more in shopping. However, only customers who own their membership can make a purchase. 
If you are not a member, you can only transact at its pharmacy by any payment method like cash, debit/ Visa card, etc. 
In addition, it also opens the sale of alcohol to all customers, whether they are members or not, in some US states. You can refer to states such as Arizona, Colorado, Delaware, Hawaii, Indiana, Kentucky, Michigan, Massachusetts, Texas, etc.
How Can I Get a Costco Membership?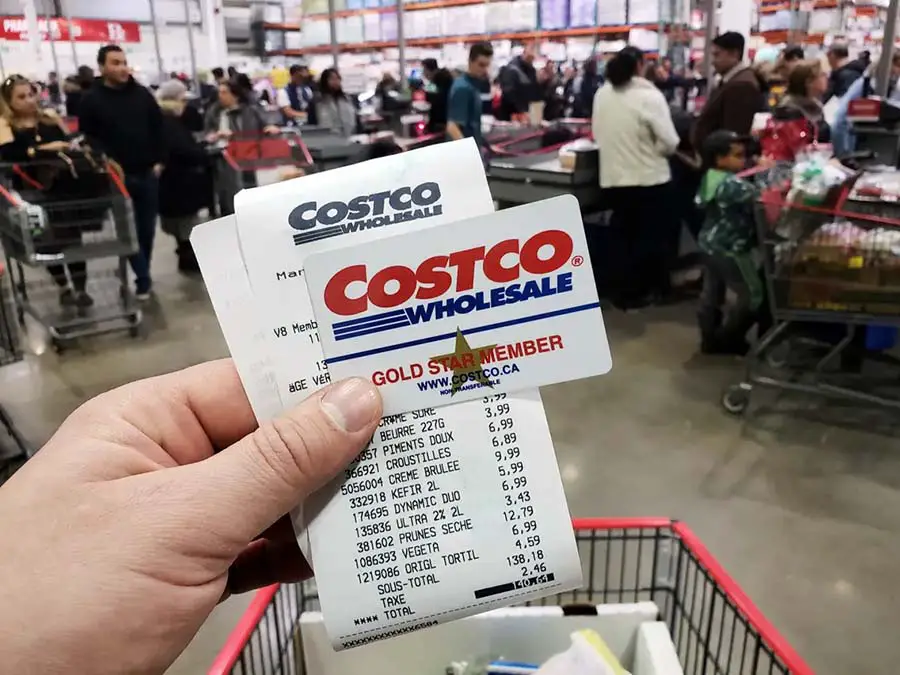 You have two ways to quickly become a member of this supermarket chain: register online or fill out the information at the counter. They will offer three types of membership for you to choose from, with different advantages, shown in the table below:
| | | | |
| --- | --- | --- | --- |
| | Executive | Business | Gold Star |
| Annual membership fee | $120 (includes $60 membership fee, plus $60 upgrade fee) | $60 | $60 |
| Free Household Card | Yes | Yes | Yes |
| Valid at all stores worldwide | Yes | Yes | Yes |
| Others | Bonus 2% per year (based on terms and conditions)Additional benefits and savings from its services and travel products | Create Affiliate Cardholders for $60 each can be resale (must provide the company with the needed information) | |
A Household Card is issued to a family member who lives at the same address as the cardholder and is over 18 years old. When the owner cannot accompany them, it is used to shop as an alternative to the main one. 
Therefore, you will need to provide proof of identification of the person you live with at the card-making counter when you pick it up.
Furthermore, all of the above fees are tax-inclusive, so you will not be charged any extra fees.
Alternatives To A Costco Free One Day Guest Pass
Here are a few other methods you can use in case you are still excited about the experience of shopping and enjoying discounts here.
Buy From Costco.com
If you are a non-member, you can still experience shopping at Costco.com. This website offers some exclusive items, excluding groceries and some other products. 
However, it will not apply its special member-only discount, and you also have to pay an additional 5% surcharge for each product.
Use A Shop Card
You can use a Shop Card to replace cash or credit cards in denominations from $25 to $2000. It has no expiration date, and you can recharge it as needed.
The special thing about it is that it does not require your membership. You can use it at any of the chain's locations in the United States, Canada, Puerto Rico, and the company websites.
It only has one disadvantage: you need to use a membership card to buy the Shop Card. Therefore, you can ask the person who is a valid member to buy it for you or go to the eBay or Amazon websites to buy it back. 
You should also check the amount before any purchase/sale to avoid fraud or unnecessary mistakes.
Use A Gift Card
Gift cards are another solution to help you experience shopping at this supermarket without being a member. 
You can get it as a gift, ask a member to buy it, or buy it at other marketplaces like eBay or Amazon. Similar to the Shop variant, it can function even if you are not a member and has no expiration date.
You can show it instead of the official one when entering a supermarket and experience shopping as usual. When paying, if you have insufficient money on your gift card, the staff will deduct all of its content first, and you will pay cash for the rest. This may be the only difference between a gift card and a Shop Card, that you cannot top up it.
Sometimes they will call the manager to provide a special code for your payment. However, don't worry too much because that procedure is necessary for them to ensure there is no error or fraud in the payment process.
Refund An Existing Membership
This method allows you to experience being a member at any time of your choosing. Costco lets customers create a membership card and cancel with a refundable fee if they are unsatisfied.
You can spend $60 to create a card. Then you may experience its exclusive purchase and discount service. When you don't need it anymore, you can cancel it to get a refund.
Conclusion
The famous supermarket chain does not provide this service anymore, so any walk-in customers cannot shop here. However, you can try some other methods such as:
Shop online at Costco.com
Use shop/gift card
Trial for membership
You will have three types of cards to choose from with different prices and incentives: Executive, Business, and Gold Star.
Hopefully, the above article has cleared your doubts about the shopping experience here and helped you be better prepared when visiting it.
To know more about Costco, you can also read our related articles on: