Costco is one of the trusted shopping addresses of many American consumers. Therefore, becoming a member of this wholesaler sounds like a good deal because it may bring beneficial after-sales services, such as cashback, return or replacement, vouchers, etc.
Costco membership cost is a hot topic for many shoppers, especially those who usually spend time in this retail chain. This article will give clear information on Costco membership fees, including price, registration, types, and other possible methods to save money.
How Much Is Costco Membership For Seniors?
Unfortunately, Costco does NOT have any special membership program for seniors. In other words, this shopping chain offers a similar membership program for all customers, regardless of junior or senior citizens. However, it offers two different membership types, which we can choose based on our needs.
Types Of Costco Membership Cost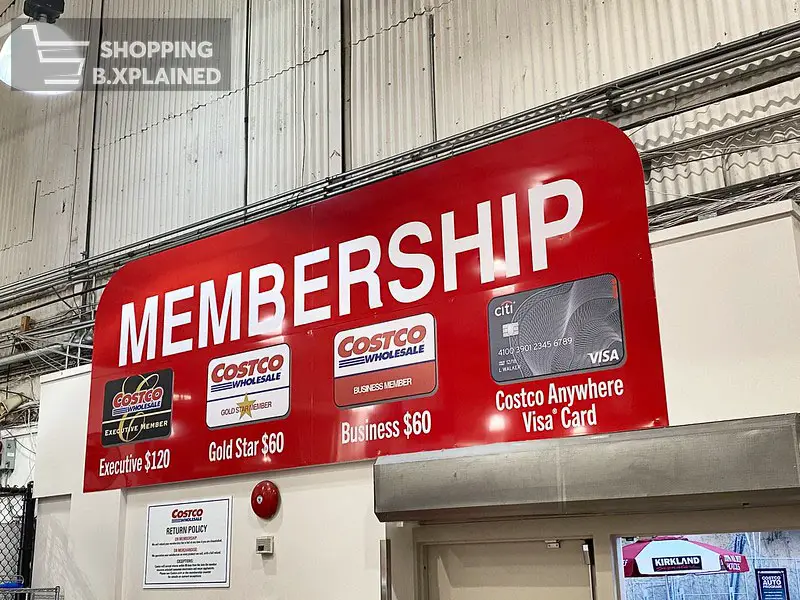 There are currently two types of membership with different fees for customers. The first one is called Gold Star membership. The other one is named Executive membership.
Gold Star
This type is charged $60 every year. So, the monthly average amount is $5. It seems reasonable and affordable. With Gold Star membership, the chain lets us purchase products from its official website, all locations of Costco Warehouse, Travel, Optical, Gas Station, Tire Center, etc. In addition, it provides us with an extra card for a household member at no additional charge, such as our spouse.
Executive
This type is an upgraded version of Gold Star. The fee is twice as Gold Star, with $120 as an annual membership fee. Because of the higher cost, it offers a more attractive policy. 
In detail, it consists of all Gold Star benefits and an extra benefit of 2% cashback for every eligible purchase at Costco Travel, Costco, and its online website. Therefore, if any of us are regular customers, choosing an Executive membership is smart.
Steps To Register A Costco Membership For Seniors
There are two main ways for us to join Costco as a member. We can sign up by visiting the counter of member services in all Costco physical locations. Another way is to register through their official website.
Offline
Go to the nearby store's address.
Staff at the gate would ask to check our membership cards, so we need to inform them that we intend to sign up.
At this stage, the door staff will help us. They would let us know where to approach this service.
Go to the directed membership counter and let them know we want to join as a member.
Staff will inform us with all needed information about membership programs, including types, Gold Star or Executive, fees, benefits, etc. Here, don't forget to raise questions, if any.
 Based on our needs, we choose the most appropriate one. Then we need to give them basic information, such as full name, gender, date of birth, etc.
Receive the card and start shopping!
Online
Go to the chain's official website, and look for the joining section. Or simply follow this link.
After knowing the difference between the two types of members, we select the membership type we want.
Let's fill in the blanks of the displayed ' New Sign Up ' template. Choose ' Save & Continue ' after finishing.
Keep on going with the required information for the registration process.
When everything is done, we'll receive the membership code through email.
Later, or whenever we have time, let's go to the store nearby and ask the service desk employee to get our physical cards.
Now we can go shopping!
Possible Ways To Save More At Costco
This brand doesn't offer any deal about Costco membership fee for seniors, but there are other policies to support customers. Now, let's take a look at them to save more!
Price Adjustment
This huge chain allows customers to request a price adjustment if our purchases meet their conditions for adjustment. In general, if there is any change in price with the product we already bought within 30 days, we can raise a price adjustment and take back the difference amount. 
For example, we discovered that the item we bought 10 days ago is currently discounted by 30%. We should then notify this brand through the service desk or online. After processing, we'll be able to receive the 30% difference.
Warehouse Discounts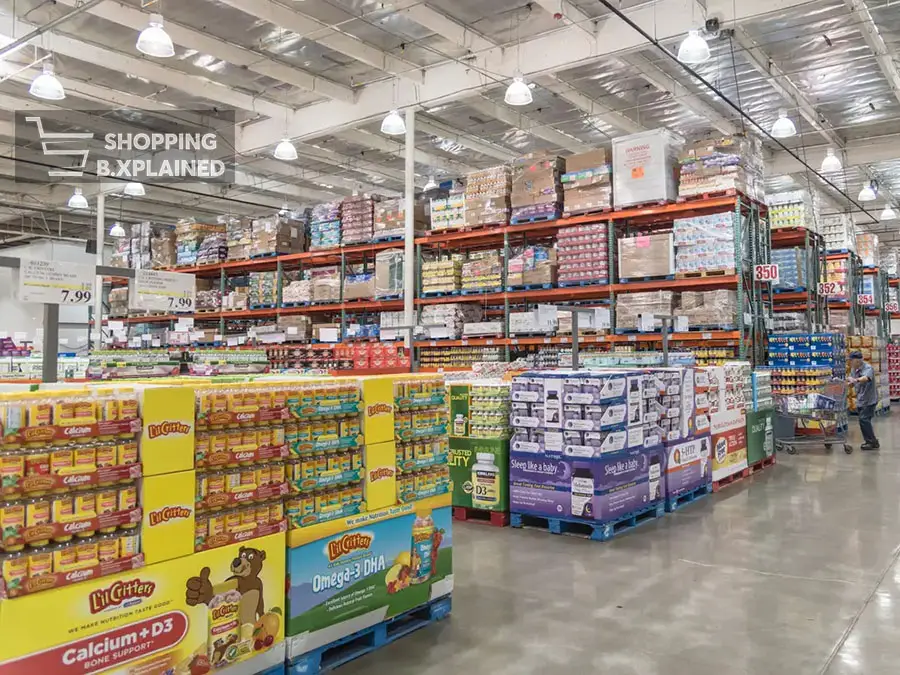 On the goods in the warehouse stores, this wholesaler also periodically offers exclusive discounts. So, we can keep up with the most recent variety of coupons by visiting the brand's website, and then clicking in the warehouse savings section.
Military Members
For active duty service members and veterans, the brand provides them with a special deal. Following registration, those who are currently or used to work in the military are qualified to get a $30 voucher in their email, called Costco Shop Card.
Therefore, don't forget to tell our military status, if any, to the registration staff to get the voucher.
Rebate Check
Previously, we could cash out our annual cashback rebate check. Those rebate checks come from the 2% cash-back incentives which Executive members gain on their purchase amounts in a year. 
These checks used to be eligible for changing into cash totally. However, it appears unbeneficial for the business. As a result, this business recently changed this policy. This chain asks customers to use these checks in stores by shopping. 
While some stores are beginning to enforce this rule more strictly, the other ones still allow us to cash out from the rebate check.
Return Policy
The renowned return policy of this huge chain is undoubtedly one of the nicest aspects of buying there. It's great that the policy doesn't take the purchase date into account. 
In other words, we can return a product if we aren't satisfied, regardless of buying date. It also offers online and offline return/refund methods. Find more about the return policy here.
Good Deals For Tires & Travel
One of the membership's best benefits is shopping at Costco Tire Center. As the tire is an expensive product, the promotional deals and competitive prices at the Tire Center are big advantages.
Additionally, Costco Travel is also a great choice for holidays and vacations. They offer various deals on hotels, rental vehicles, and cruise packages. Sometimes, they do huge campaigns with unheard amazing deals besides all-year-long discounts. Therefore, don't forget to check it out!
Use The Costco Anywhere Visa
This is a credit card collaboration between the brand and CitiBank. The special credit card brings exclusive rewards for owners. For example, the amount of 4% cash back for every gas purchase (up to 7000 dollars a year), 2% cash back per store purchase, and another 3% cash back for eating at restaurants and qualified travel.
If we combine the Executive membership benefits with this Anywhere Visa, the cashback goes up to 4% on every purchase at both physical and online stores! It seems very attractive, right?
Other Stores Offer Discounts For Seniors
Although there is no Costco membership senior discount, some other stores do offer discounts for senior shoppers. These stores vary in size, industry, and place. Depending on our needs, we can count on some. 
Hereafter is a list of possible names:
Fred Meyer
Safeway
Publix
Belk
Ross
Walgreens 
Albertsons
AT&T
Rite Aid
T-Mobile
Frequently Asked Questions
Can I Return A Product If I Don't Have A Costco Membership?
Yes, even when we're not members, this brand still supports us in returning a product. We may receive Costco's goods from our friends as gifts. However, we can return it if we find the gift unsuitable or dissatisfied. 
It will help a lot if we have the receipt or the original packaging remains. If not, the chain may ask for the membership number of the purchased person.
How Can I Get A Free Membership To Costco?
Costco always charges a membership fee. So, becoming a member without paying any fee is impossible.
However, we can access it using a Costco Shop Card bought from another member. We can use this card in stores or online without being a member. Moreover, online shopping is also available for non-member customers. Please notice that there are limits on products and some higher prices compared to stores.
Which Costco Membership Type Is Better?
Depends on our needs! If any of us visit this supplier several times a year, Gold Star is a smart choice. It offers an affordable price and convenient accessibility. 
However, choosing an Executive type is more beneficial if we usually buy stuff in Costco, from dry goods and organic foods to clothes, furniture, etc. The amount of all-year 2% cash back is worth paying the $120 fee for Executive membership level.
Conclusion
In conclusion, although there is no discount on Costco membership fees for seniors, this wholesaler is still a great option. The Gold Star and Executive membership types let us access ample benefits surrounding accessibility and cash-back incentives. Besides, the service policies, including return, replacement, warehouse discounts, credit incentives, etc., are also nice, supportive, and useful for many customers.
After reading this post, we hope that all of us know how to join, make the right decisions, and utilize saving methods at Costco.
See more: