If you are a fashion lover, you cannot ignore American clothing brands. Fashion trends come and go quickly, but clothes made in the United States can stand the test of time. 
After in-depth research, we're so excited to introduce you to our thorough guide to the best American-made clothing brands. Hesitate no more; here is a list of over 40 brands leading the US fashion market right now.
Top 7 International Clothing Brands Based In The US
Calvin Klein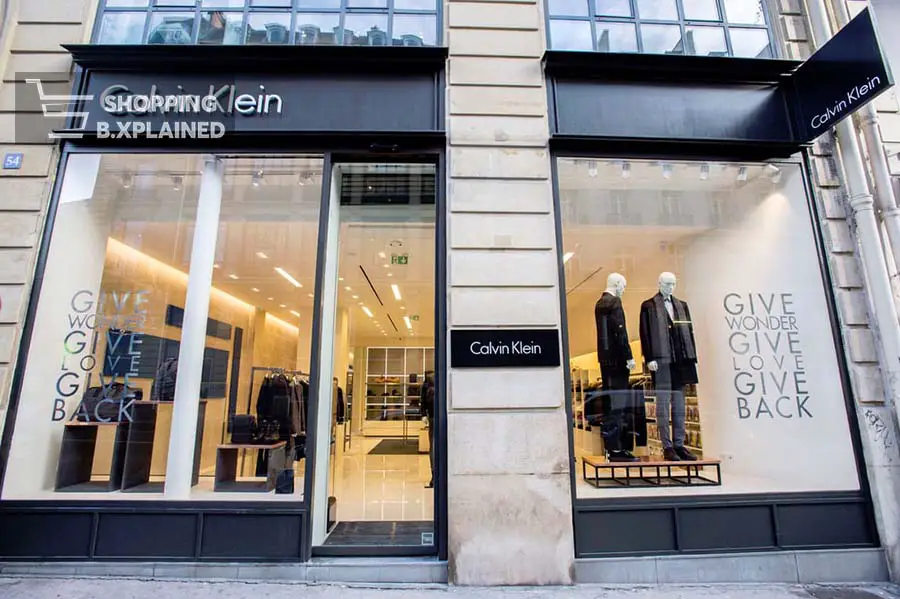 This fashion brand was born in 1968 by two founders, Calvin Klein and Barry Schwartz. In 2003, PVH Corporation acquired this brand, and the owner turned into Tommy Hilfiger. Yet, the company still kept its core values.
According to the famous Business Of Fashion magazine, Calvin Klein is still the top choice for minimalist clothing designs, lingerie, and fragrances.
Levi's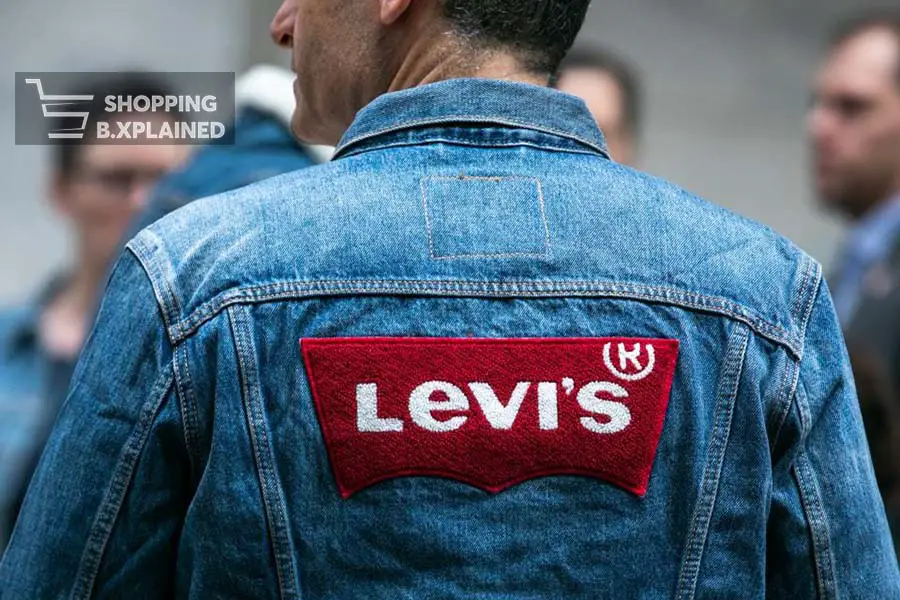 In 1853, Levi's brand was a workwear shop in California. Then, store owner Levi Strauss teamed up with tailor Jacob Davis to create jeans made from denim, the world's first waist overalls.
Ralph Lauren
Fashion brand Ralph Lauren was introduced to the public in 1967. The brand's logo is a racing horse, so you will quickly recognize the brand. Ralph Lauren's most famous product would undoubtedly be the original collared t-shirt that came in 24 colors and featured a jockey horse logo – now known as a polo shirt.
The North Face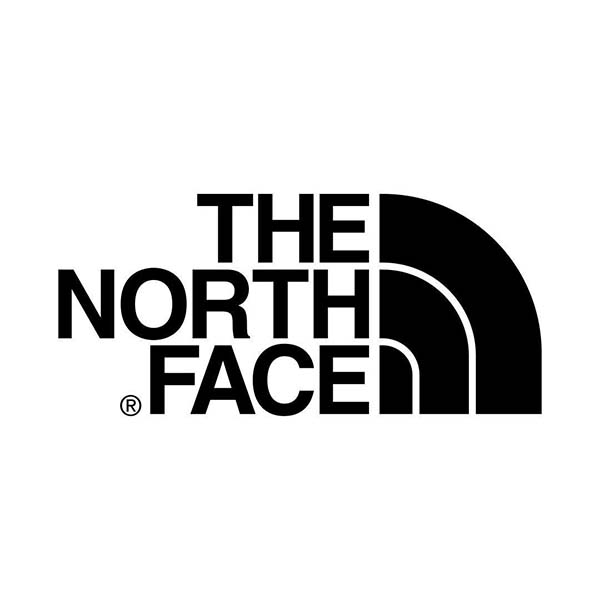 From a retail store in San Francisco in 1966, The North Face has made a name for itself through hiking, skiing, and other sports equipment. This fashion brand is widely recognized in America and the world thanks to its wide range of clothes, from jackets to vests.
Brooks Brothers
Founded in 1818, Brooks Brothers is an American clothing brand that received a lot of love from politicians and businesspeople. The most prominent line of this brand is the wrinkle-free shirts made from rare Supima cotton.
This line of shirts is loved for its durability over time, long-lasting colors, softness, and especially no wrinkles. Its products have appeared with generations of Presidents and Hollywood movie stars.
Tom Ford
Tom Ford is a designer who used to work at Gucci, and in 2004 he quit his job and decided to build up his brand of high-end shirts. The company's shirt products have a simple, polite, luxurious design and are very sought-after by male stars.
Tommy Hilfiger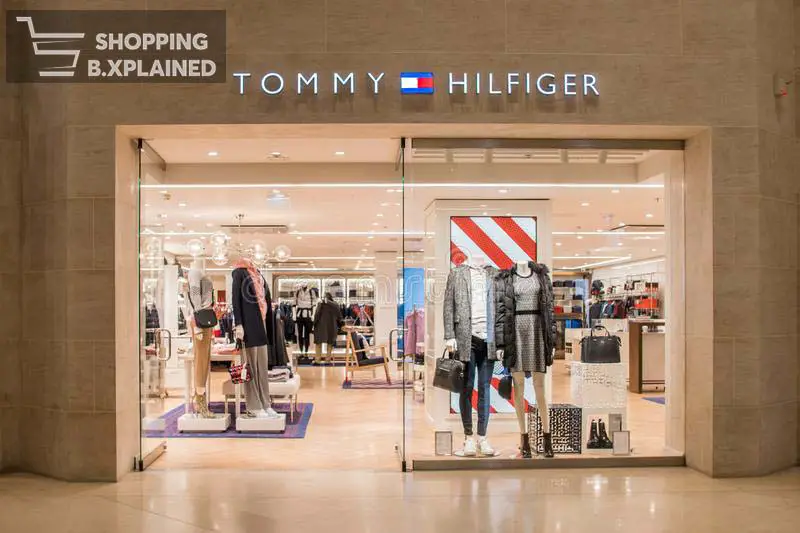 This American clothing brand is famous for its red, white, and navy blue logo. Its design is a bold patriotic spirit and has taken the world by storm since its launch in 1985. Many stars love wearing clothes from Tommy Hilfiger, such as crop tops, sports pants, and denim.
35 Apparel Companies Whose Clothes Made In The United States
All American Clothing Co.  – This shop's name will refer customers to 100% made-in-USA clothes. The clothes are backed by the All American Guarantee for comfort and quality.
All USA Clothing – This company provides high-quality but reasonably-priced clothes made in the United States. They collaborate with excellent American clothing manufacturers such as Carhartt, New Balance, Camber Sportswear, Union Line, Wigwam, and many more to offer inexpensive, durable, good-looking, and comfortable attire.
American Giant – American Giant takes pride in high-quality fabrics and excellent customer service. With cotton grown and woven in the Carolinas, high-quality materials, and bespoke hardware, you'll feel exceptionally comfortable and happy to wear its sweatshirts.
American Trench – "American Trench is a Philadelphia-based fashion brand founded to bring forward the exceptional manufacturing that exists in the United States." Since 2012, they have introduced all their clothes to buyers across the United States.
Askov Finlayson – Their trousers are pretty pricey, but they come from the United States with the best materials. You can enjoy free shipping if you place orders over $100.
Battenwear – This brand offers fashionable jackets, cardigans, vests, bags, caps, and jeans. It is one of the best American-made clothing brands for sporty people and adventurers.
Billykirk – Billykirk creates handcrafted leather goods, including purses, wallets, cuffs, belts, and more. It sells both men's and women's clothing and has a clearance area where things are frequently discounted by 50% or more.
Black Halo – They create fashionable women's clothing. Any order will receive complimentary ground delivery.
Buck Mason – It is among American clothing companies that sells a complete line of fashionable men's clothes and outerwear.
Bullet Blues – They provide high-end jeans and clothing made in the USA.
Dehen 1920 – Dehen Knitting Company, founded in 1920 by William Peter Dehen, serves classic and traditional US heavyweight garments.
Emerson Fry – The name is known for beautiful women's apparel designed and made in the United States.
Epaulet – There will be free delivery on orders of $50 or more. It provides fashionable clothes for men and women.
Filson – Filson's unique selling point is a lifetime guarantee on textiles and wearables you will get. Filson has experimented with softer lines to great success yet is primarily dedicated to waxed canvas, work gear, and the like.
Flynn Skye  –  You will receive stylish women's clothes created in the United States, focusing on jumpers, bodysuits, tops, and bottoms.
Gamine Workwear – The garments are crafted with 100% natural materials by seamstresses in Illinois, Texas, Tennessee, and Massachusetts, and they are manufactured in small quantities to reduce waste.
Goodwear USA Clothing – This company is famous for high-quality, lightweight shirts and sweatshirts for men and women. Every step of the production and supply process is all-American. The cotton used by the manufacturer has been certified to be cultivated in the United States.
Grown & Sewn – This brand sells clothing for both men and women. All orders include free delivery inside the United States, and all apparel comes from there.
Hackwith Design House  – You will benefit from their free delivery when ordering over two items.
Hanky Panky – They sell lingerie and sleepwear created in the United States and provide free delivery for orders of $75 or more.
Hickey Freeman – The brand produces American suits with hand-pressed and hand-stitched features that look and feel superior. Also, it offers made-to-measure clothes to customize the experience for each customer.
Imogene and Willie – While their online store and Nashville storefront feature American-made denim and vintage products, their product selection has extended accessories and even a few home goods items.
Iron & Resin – The originator of I&R sought to represent the surf culture of southern California as much as a brand. To do this, they have made every effort to personalize their items so that you don't need to wear the same thing as anyone else.
Karen Kane – The company is dedicated to using the best materials and fabrics available. They collaborate with other mills and partners to minimize environmental impact and ensure transparent workplace conditions.
La causa – It creates California-inspired clothing ranging from jumpsuits to coats and even owns a secondhand shop where you can purchase your sustainable favorites at a discount. Their offerings are also sustainable and environmentally friendly.
LC King – The firm manufactures its garments in the United States and sells them at its factory shop in Bristol and Tennessee. Its product range includes streetwear, barn coats, overalls, denim hats, heavy-duty trousers, and other items.
Loggerhead Apparel – To fit its nautical concept, the firm produces American-grown clothes such as shirts, tank tops, caps, and skirts (for men, women, and children) in cool colors.
Michael Stars – Michael Stars began with iconic one-size tees and has since expanded into many product lines for men and women. To assure quality, they create over 85% of their clothing in the city of Los Angeles.
New England Shirt Co. – Since 1933, the New England Shirt Co. has been handcrafting men's and women's dress shirts and sports shirts, making it the most extended operational ready-to-wear shirt producer in America.
Outlier – Outlier intends to be at the vanguard of fashion, making technically stunning clothing that does duties unlike anything else on the market.
Raleigh Denim Workshop – You'll like its back pockets, secret blue stitch details, selvage highlights, and all the other features that have helped it become a household name.
Rogue Territory – It is an American-made clothing brand that focuses on high-quality denim and clothing for customers who value subtle design nuances and flawless fit.
Schott – If you want leather jackets with a fashion-forward sense, Schott is a good choice. Jackets suit everyone, from heroic icons to dishonest bankers.
Todd Shelton – Todd Shelton's clothing is all made in a New Jersey factory by well-paid tailors. The company operates on a made-to-order basis, releasing little waste. The clothing is made of natural, biodegradable fibers and is suitable for long-term and frequent use.
Soul Flower – Soul Flower is a hippie-inspired company that lives up to its ideology. Each product is created and screen-printed in Minnesota after being made, cut, and sewed in California with organic cotton and eco-friendly processes.
How To Tell If Your Clothes Made in the United States Are High-quality?
Labels And Ingredients
Labels attached to clothes will help you identify the garment's origin, what the fabric is, and how to wash it. For example, if you're looking for everyday wear, avoid buying products labeled hand wash or dry clean only.
Plant-based fibers, including cotton, linen, or silk, are breathable but won't keep you warm. They are often wrinkled but easy to wash.
Synthetic fibers such as polyester or nylon are more complex. Clothing made from synthetic fibers quickly causes the wearer to sweat and smell. However, synthetic materials are necessary when making waterproof or windproof jackets and sportswear.
Quality Of Fabric
To judge the quality of garment fabrics, you can use your hands. People often pull the fabric between their thumbs to see if it stretches or holds the shape.
Another way to determine the quality of clothes is to check the place of manufacture. Designs made in the USA show exceptional craftsmanship and quality with a highly skilled workforce, but counterfeits are redundant. So even when there is a "made in USA" tag, you also have to check the fabric texture.
Seam
A close examination of the seam is a way to determine the care and attention of the person making the garment. To sew clothes quickly, people often miss some seams. This leaves the garment vulnerable to damage. 
However, certain types of clothing, such as t-shirts and overalls, may not be too much of an issue. In general, good-quality garments will have solid and well-tailored seams.
Conclusion
We hope our post on clothes made in the United States can satisfy your curiosity. We have also informed you of a great list of the best American clothing companies and a brief explanation on how to check the quality of your garments.
Each brand has its unique competitive edge. Choosing which one to buy from all boils down to your personal preference. But don't forget to check out our guide to confirm the quality. Thanks for reading and happy shopping
You might also like these articles: