It is a question that many drivers may be asking, and for a good reason. Parking can be hard to find in some areas, and Walmart is often seen as a convenient place to leave your car. But is it okay to leave your car there until morning? 
In this post, we'll take a look at the rules around parking at this place and what you need to know before leaving your car there. We'll also cover the basics, such as the hours that this place allows overnight parking and the rules that apply. 
Can You Park Overnight At Walmart?
Although the official policy is no overnight parking, many branches tolerate it as long as there are no problems. 
The company currently allows people with vehicles, RVs, or other vehicles to park at their stores until morning at thousands of locations across America in 2023! 
Motorhome travelers can enjoy sleeping in one parking spot maxed out during your visit – but you must speak directly with the manager first before doing so because not all branches allow this type of accommodation.
However, there may be some exceptions depending upon location.
How Long Can You Park At Walmart?
You can leave your vehicle at Walmart, but you need to know the rules. You are allowed to leave your car there for ONE night only. 
When leaving your car at this place, there are two different types of spots: those with time limits or those without them; as long as you stay within these boundaries, the manager won't ask any questions about how long you've been staying there. 
When you leave your car in Walmart parking lots, it is important to respect the property. Management may deny permission for an overnight stay if they feel your actions will hurt their business or reputation.  
Don't barbecue in the lot or leave any trash in it; thank them by purchasing something from their store like food items if possible!
Can You Sleep In Your Car At Walmart?
Sleeping in your car till morning is possible at this place, but it varies from place to place. 
Some managers choose not to give a specific policy on the matter, and others go out of their way by providing signs designating RV overnight parking spaces.
If you want assurance of not getting fined or towed, then take precautions before sleeping by checking with the store management first and finding out where they allow sleeping until morning for RVs!
While most of their stores allow you to sleep in your car until morning, they can't overrule local law enforcement. 
But even though this is illegal in your area, it seems like no one cares because of how loosely enforced these rules tend to be!
How Much Do You Need To Pay For Overnight Parking At Walmart?
Along with the query is it legal to sleep in your car at Walmart, many people wonder how much they need to pay for overnight parking.
The best thing is that it's free! Not only can you stay in your car and take advantage of their great deals, but there are never any additional fees associated. 
Is Overnight Parking At Walmart Safe?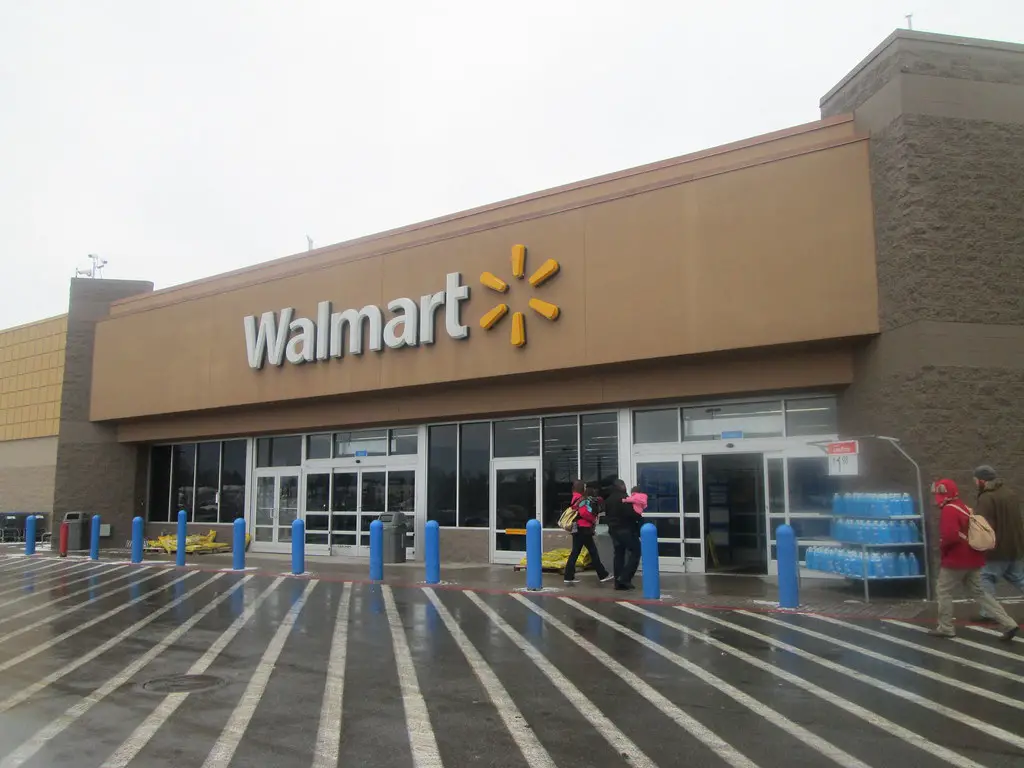 We bet you may worry about safety and security when sleeping till morning in the lot. Still, most of these concerns can be alleviated by being aware of the precautions taken. 
Most of these stores use CCTV surveillance cameras to monitor RVs, cars, or any other vehicles that are left there for hours at a time without supervision; this way, you can rest peacefully throughout the night at one of their many branches! 
Additionally, with security guards present 24/7, it's hard for any problems to arise.
How To Find Stores That Allow Parking Until Morning?
If you want to know if a Walmart store allows leaving your car until morning, it's easy. Here are some ways that we found: 
Call your local branch manager and ask them about any restrictions on loading zones or posted limits for the length of stay about both time and location. 
Check with city offices regarding whether there is a law against leaving vehicles unattended outdoors during daylight hours (most cities do).
Using apps like FreeRoams or AllStays. These two apps list out all Walmarts across America with user reviews and detailed information about each location. While FreeRoams is free, AllStays charges an additional fee when using its services.
Avoid those stores in shopping malls and find 24/24 stores instead. The marts in the shopping center are often affected by the working hours of the mall, so you can't leave your car until morning.
What Are The Advantages Of Leaving Your Car Till Morning At Walmart?
This retailer has been known for its affordable and high-quality products, but did you know that it also offers an incredible service? The benefits of leaving your car at this place overnight are numerous!
Ability to provide sleep! 
You can't ignore the risks associated with driving when you're tired – it could potentially put other drivers in danger as well! So take a break from the road for an hour or two to best prepare yourself to continue driving.
Handy and convenient
The store is a one-stop shop for anything you need, especially when you need supplies. Whether it's food, clothing, or household items – they have everything! Plus, few chain stores can beat their prices, so why not buy some when staying overnight?
Save your money
You can avoid the hassle and cost associated with reserving a campsite or paying for leaving your car in advance – it's free to leave your car there wherever there is enough room!
Final Thoughts
Whether you're a night owl or need to leave your vehicle for a few hours during the day, this store is an affordable option. You'll have to pay attention when it comes time to leave and ensure that your stay doesn't go into overtime. 
But if you do find yourself in need of some quick overnight parking at this place, our article should provide all the information you might be looking for! We hope this article has helped answer your questions, please let us know in the comment section below.
Related Walmart Source: