Amazon is a huge player in the e-commerce world. It sells millions upon billions of famous household components that you can order just by clicking on your computer or phone.
Did you know that on its website, millions of pieces are sold weekly? But it turns out there are also thousands worth of returned packages. So, does Amazon resell returned items as new? We did some research and found out the answer to share with you.
What Does Amazon Do With Returns In 2023?
When you return an item to Amazon, it will process and sell the goods to electronic commerce retailers or send them to one of its warehouses.
Most of the returns will end up on the pallets and being sent off in bulk to companies like Liquidation.com and Direct Liquidation. Rather than being sent back onto its marketplace as before.
How Does Amazon Process The Returns?
This company has an easy returns policy. If you're not happy with your purchase, you can always return the product for a full refund, as long as you get in touch with the company during 30 days after you receive the package.
Even though some items don't have the same policies or requirements when it comes to returns. This company and its other third-party retailers still offer the same generous return policy.
The Returned Items Program says that it takes between 15 and 25 days to process a product after a customer returns it. Refunds are made within 3-5 business days of receiving the package at their fulfillment center, though some may take up to 20 or more.
After the returned products are checked in and finalized, A.W. staff may list them on their site as second-hand or gently used items. Otherwise, they will send out these units for liquidation along with other items.
What Happens To Amazon Returns?
This company has a whole process for returned products. Its fulfillment centers will process and distribute these items to their suitable warehouses.
When customers change their minds or if the items are not what they wanted, then these goods can end up at the warehouse. The other sent-back products stay in storerooms where bulk buyers purchase them for later sale to liquidators.
Liquidators are a great way to get rid of these return products. These people buy pallets from warehouses and then sell them at liquidation sites for a cheap price.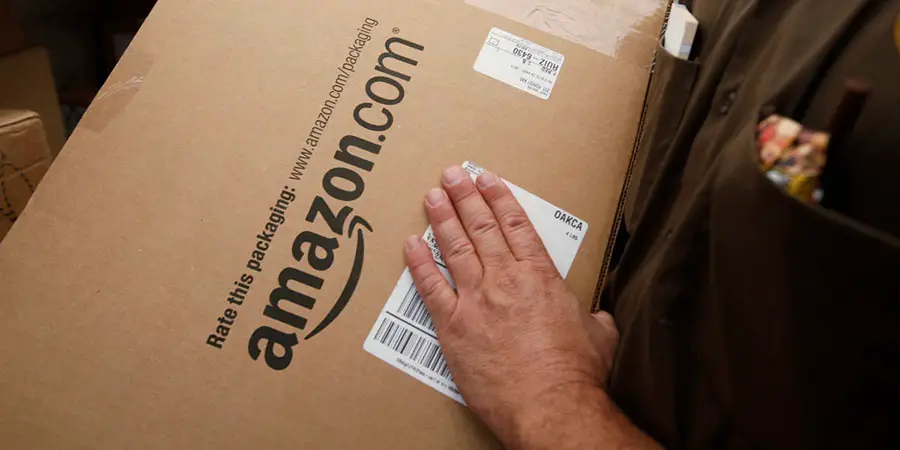 What Items Can Customers Return On Amazon?
 It turns out you can return many things you order on its website, and most sellers accept returns within 30 days of purchase.
This world's biggest online dealer has a wide selection of household supplies that are eligible to return, from computer accessories to clothing, from animal toys to home upgrade tools.
There are some products that you cannot return, such as groceries and downloadable software. You should always check the description carefully in order to avoid any confusion.
Does Amazon Resell Returned Items As Liquidation?
The partnership between this company and its sellers is a win-win situation. Small businesses benefit from selling sent-back products. And the big company gets an easy way out of things that might take up more time or money in processing and reselling them.
The process of returning an item to the company can be time-consuming, laborious, and costly. That's the reason why they choose mass liquidation and warehouses for their returned products.
These are places where those packages are priced less than what they were originally sold for, so you can buy with confidence.
When customers return their unwanted objects, the faster the process, the better. The company gets rid of the stuff by selling it in its warehouse or sending it out to other liquidation sites. It is a win for all of them.
Instead of wasting time on individual returns, the company gets to save resources and money and. Sellers can also get another chance to resell their sent-back products without starting the whole shipping process again. 
However, there is no promise to do it to all the packages.
Should Customers Buy Returned Products From Its Warehouse?
This company has more than 100 fulfillment centers that are active all over the United States. They give the company every warehouse space it needs to resell its slightly opened products.
A.W is a chain of the retailer's platform where people can find what they need. With slightly-opened packages and discounted prices, there is no shortage of great finds just waiting for you.
The company will check every item with its standard quality before selling it out in the warehouse. Therefore, customers can ensure that everything will be top-notch, just like normal website buying.
When the staff finishes processing and categorizing returned products, they will make a detailed description for each item. These descriptions will show the product's condition, such as acceptable, good, or like-new.
There are several different labels that denote varying degrees of deterioration, which can help determine if reselling it makes sense or not.
When you buy from A.W., you can get a great product at an even greater price. The objects may have some wear and tear in their packaging, but they are brand new inside.
Most returned items have some level of cosmetic imperfection. The listings for these units will vary depending on how bad it looks, but you can expect them all under the Very Good or Good categories if they have any noticeable flaws at all.
Conclusion
It's rare for something to be sold on Amazon for the second time unless it's in perfect condition or highly sought-after. Most of the returned items land up in their warehouses or third-party liquidations.
This company has thousands of transactions every year, which means liquidating sent-back items will be cost-effective and save more space for their warehouse.
To know more about Amazon, you can also read our related articles on: