Purchasing what we need and want on Amazon is not strange for most of us nowadays. Some people even take this action as their daily habit.
Although their distribution process is one of the best among delivery companies, errors are inevitable. Therefore, if some other people's packages get delivered to your door, it is not a surprise at all.
What If You Received Someone Else's Package
If packets that are not yours somehow find their way to your front entry, you have the right to do whatever you want with them. According to The Federal Trade Commission (FTC), sending these items towards the right address or Amazon is not compulsory.
However, if your order is nowhere to be found or not what you bought, do not hesitate to contact them.
Your Responsibility
Should I Inform Them I Don't Get The Right Order?
Without your notification, the company might never figure out the mistake. As written in FTC guidelines, you are not obliged to inform them about that mixup because it is not your fault. 
However, many customers still notify them for various reasons, such as finding out what's wrong or making them aware to prevent it from recurring.
If the address on that box is close to your neighborhood, you can do a favor and put it on that doorstep. If that is not the case, explain your situation at the post office in your area or inform them to handle this issue.
Do I Have To Send Someone Else's Package Back?
Sending the package to neither the owner nor the retailer is your responsibility, following the FTC.
For that reason, you can take advantage of their mistakes, although it is not the right thing to do for many people. However, many buyers choose to do good deeds by sending this box back as they want others to do that to their purchase if it is carried to the wrong porch.
You will need to do this, especially if your packet is misplaced somewhere, and all you want is to receive your items as soon as possible.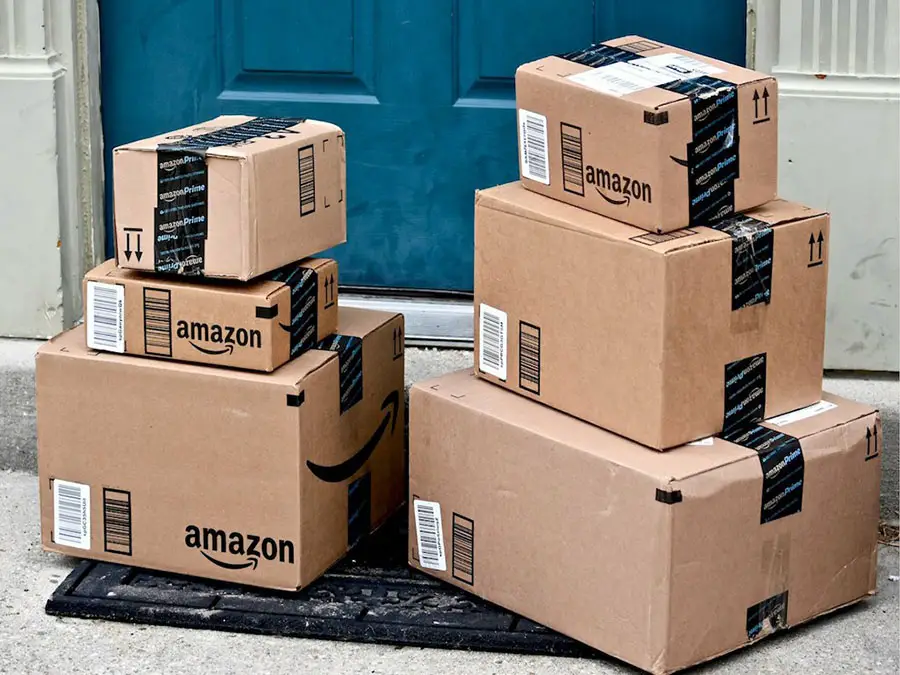 Can Amazon Resolve Incorrect Orders?
Their outstanding and leading service will do everything within their realm to correct the wrong orders.
Your activity on their website or app may give you a sneaky clue about what's happened in any given situation.
If your latest order hasn't come to your doorstep, while your friend's order arrived at his place a couple of days ago, you'd better call them immediately.
Taking a look at your history on their website or app is not a bad idea when the address and name on the transferred packet are yours. Because sometimes, we have no memory of what we purchased or ordered.
These items might be what your young kids accidentally order or your spouse, a partner, bought without telling you in advance.
Via your account, you can let them know about this issue, and they can make it right quickly.
Getting charged wrongly for what you don't desire, they will refund the amount of money you pay in advance for shipping labels. They cover the return cost.
Other Concerns 
How Can They Deliver To The Wrong Address?
"Received Amazon package not mine" is a very uncomfortable situation. However, mistakes can't be avoided, and they are not an exception. Although their delivery process is exceptionally good, sometimes you still get the order of a total stranger. 
With the abundant amount of packages that drivers must deliver every day, a few mistakes are something we can predict. Besides, it is possible that their fulfillment centers made a technical error.
If your box was labeled the wrong address, other purchases are still carried to your porch.
Even though these errors don't happen every day, you may also occasionally experience them, whether you shop on this website or elsewhere.
Could Mistaken Orders Be A Scam?
There are more than five million retailers on their Marketplace, and they can not fully assess and examine all of that. Therefore, scams are still available sometimes.
It is reported that some retailers from other countries on this platform send items to their customers in North America.
This act is because they want their clients to give positive feedback.
Although they do not allow this action, it happens sometimes. You might ponder how these sellers get your information. They have their secret technique. Therefore, if a box you receive doesn't have the "Fulfilled by Amazon" label, then it may have come from a Marketplace seller.
For your safety, contact them immediately whenever you get an unknown box.
Conclusion
Even if the individual who initially bought the box has already contacted Amazon to have it reissued, they would most likely appreciate your assistance in finding it down.
Remember that if you ordered something from Amazon but received the incorrect item, you might contact the vendor to verify the proper item is provided to you.
Make sure you haven't been charged for the wrong item by checking your order history.
Related Amazon Source: