When it comes to the question of how to buy Amazon returns, it's critical to use common sense to ensure that you're getting high-quality pallets at a reasonable price. Here are a few pointers to get you started.
Frequently Asked Questions About Amazon Returns
How To Buy Amazon Returns Items?
Customers can buy returned items from Amazon through a liquidation company, saving time and money. These B2B platforms accept merchandise available on Amazon from sellers to sell their excess stock, which is sometimes less expensive than new products. Customers can search for and purchase Amazon products on these websites, and they will often choose to purchase returned things in bulk. 
Why Should I Consider Purchasing Amazon Return Pallets?
There are several reasons to purchase Amazon return pallets. If you run or are beginning a business, buying Amazon return pallets can be a terrific way to expand your stock.
On a return pallet, you can discover anything! You'll be able to purchase your selected item sold in large quantity at a low price on everything from clothing to gadgets and cosmetic goods to furnishings.
You can obtain a sense of what clients want by focusing on a particular category or providing across numerous types.
It's no wonder that resale companies are growing in popularity, which implies that buying returning products on Amazon is an excellent way to replenish your inventory.
What Happens To Amazon Returns?
When you return the product to Amazon, it will be returned to their warehouses or sent in for returns if it is a physical shop address.
When Amazon has too many goods in their warehouse, they will combine all returned items into enormous pallets and sell them to liquidation businesses.
Consumers can access Amazon goods under the "Marketplaces" or "By Sellers" sections on the firm websites once these pallets have been sold. You'll be able to buy them straight from the website!
Where To Buy Amazon Return Pallets?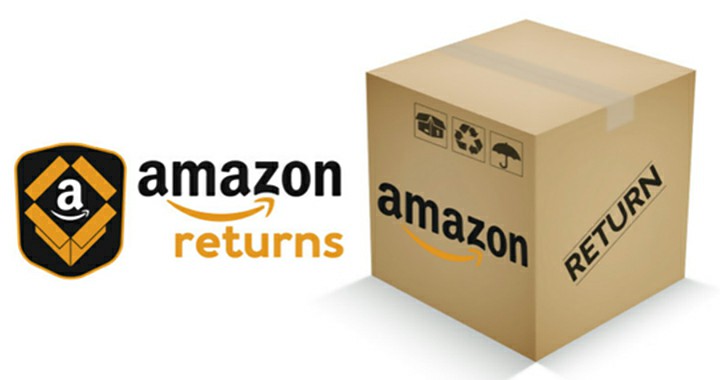 Amazon returns are mainly sold on liquidation company websites.
Amazon returns are typically offered on the websites of liquidation companies. 
Many websites list the entire of their vendors on drop-down menus and then enable you to choose "Amazon" under the "Marketplaces" or "By Seller" section to make shopping for pallets quicker.
There are several alternatives for finding a liquidation company that sells products on Amazon. These goods can be purchased from the following companies:
Bstock is one of the leading auction sites for selling Amazon products. They run liquidation auctions in multiple countries but only sell them to America or Europe.
Depending on the seller, the quality of each pallet will differ. Some of the lots are spanking new, while others may be salvageable.
Customers must apply for each marketplace separately because each company's approved criteria are different.
It's vital to remember that shipping costs and alternatives differ from the seller. Others assess the cost of sending each pallet to your doorstep, while some provide flat-rate or free delivery!
BlueLots, a U.S.-based liquidation company, carries some of the country's most well-known brands. Unlike other liquidation businesses, they do not mark up their goods; they charge merchants straight for it instead!
Customers can browse the products without having to join up. However, if you want to see the whole inventory, you'll need registration for the full experience!
BlueLots is well known for its strict policies and requirements. Sellers must sign a contract stating that they are authorized to sell pallets.
They usually utilize FedEx, UPS, or USPS because their rates and tracking updates are outstanding. They calculate the shipping cost by measuring the merchandise, then ship via third-party freight carriers. The shipping fees per pallet are usually between $300 and $400.
888 Lots specializes in over 100,000 top-brand products across 30 sectors, including Amazon returnable pallets. They function at fixed prices, allowing buyers to negotiate prices with specific sellers above minimums.
888 Lots demands a current resale certificate for customers in the United States. If a customer is from outside the United States, they must give documentation of their company registration.
Individual and bulk pallets are also available on Amazon, with no minimum order quantity as long as they acquire the entire pallet or SKU quantity. Customers are also not limited in how much they can spend. 
888 Lots offers only brand-new Amazon pallets that contain everything you'd find on the Amazon website for each product. That means you'll get access to the sales rank, product photos, item descriptions, condition, ASIN, and an estimate of how much money each item can make you.
They charge a flat $12.99 shipping fee for every lot. They charge the consumer for the cost of shipping other pallets based on their size and weight. Furthermore, the customer can choose their shipment method. 
BULQ is a US-based liquidation company that trades straight to retail and online retailers worldwide, namely Amazon.
BULQ will post fresh goods three times a day, at different prices. Individual vendors, some of whom choose to promote their wares with fixed pricing. In contrast, others prefer to run their own 48 hours auctions, determining the prices for particular products sold on the marketplace.
BULQ does not require registration to browse the site. Any consumer who wants to make purchases, however, must first register. They also need resale licenses from all clients to comply with state and federal laws governing business tax exemptions.
No returns or exchanges are available!
Customers are charged a flat amount of $30 for delivering cases. They determine freight shipping prices for pallets depending on the item's weight, size, and distance from their storage to the customer's location.
They do not ship to addresses outside of the US 
Liquidation.com offers clearance lots from Amazon and other businesses by truck, pallet, and carton at discounted pricing. They sell a variety of commodities in various conditions and are well recognized for their wholesale clothing, electronics, housewares, industrial vehicles, and computer areas.
Pallets are generally sold at auction, with bidding starting at $100, but you can also find some available for instant purchase.
Participants must first complete the registration procedure by providing personal information and selecting a username and password before bidding on or purchasing an item.
All overseas customers who are not from the United States and purchases over $5,000 must use wire transfer.
BoxFox makes money by auctioning their Amazon and other trademarked pallets straight from the retailers.
This website's registration is free, and consumers can install the Boxfox app to keep up with auctions on a real-time basis.
BoxFox only buys Amazon goods that are brand-new and have not been returned; therefore, they assign appraisal values to each item. Clients can, however, choose to bid below or beyond these fixed values if they are unhappy with them.
Each lot has different pricing, also known as an asking price. If you make a higher-than-the-asking-price offer, it will be immediately accepted.
Each product in the marketplace has a profile that includes essential information for purchasers, such as product images, rankings, and the overall price.
Customers will be charged shipping and a 7% commission every time they make a transaction.
Because inventory is supplied directly from Amazon and other sellers, shipping charges cannot be offered to customers at the auction time.  They can, however, calculate their own with the help of BoxFox.
What Are The Prices Of Amazon Return Pallets?
Amazon return pallet prices will differ depending on size and bidding parties, liquidation companies. Customers will still be able to bid higher or lower on each pallet's value.
For bulk pallets, the minimum price is $1,000, and the maximum price is $6,999, depending on the quality of your product and the worth of your chosen market.
Furthermore, the cost of these pallets varies. Some are worth $10,000 each, while others are worth much less, based on the number of bids received or the length of time the auction will be open, for example.
Is It Possible To Resell All Types Of Amazon Return Pallets?
Most of Amazon's e-commerce items and services can now be easily obtained on liquidation sites for resale.
Customers will have to search various websites to identify the category that contains the things they want to buy. Some websites only work on particular product segments during their liquidation process.
Customers shopping for Amazon pallets of beauty products on Liquidation.com, for example, would not have been able to discover them, whereas pallets on 888 Lots were available.
If you choose to specialize in the reselling of pallets, it is essential to know that to find ones that fit your stock needs; it will depend on how much research you are willing to put into finding them.
Is It Worth It To Purchase Amazon Return Pallets?
If your firm requires a consistent supply of things from a dependable source, purchasing return pallets from Amazon is one realistic alternative with numerous potential perks that may appeal to you and make sense for your organization.
When buying bulk pallets from reputable liquidation companies, the quality ensures that you won't be stuck with damaged or subpar items.
Pallets can often be obtained at a lesser cost because they are overstocked or somewhat used, although bulk wholesalers charge exorbitant prices for them.
Conclusion
If you're interested in learning more about how to buy Amazon returns, it's essential to know all the information above. We hope that you can make wise decisions. Thank you for staying with us till the end, goodbye and see you in our next article.
Related Amazon Souce: