Target Shipt is a popular grocery delivery platform, helping you save time and money by skipping the supermarkets' long queues and crowded streets. It has an extensive network of retailers across the country; thus, it has become a cost-effective alternative to conventional grocery shopping.
In this article, you will know more about Target Shipt free trial, and you can decide whether to use this service. Let's check it out.
Target Shipt Free Trial For Circle Members
All Target Circle members can try out Shipt's delivery service for free for six months, Target members can take advantage of the offer by heading over to their account in Target Circle, finding the offer from Shipt, and saving it. The offer is valid on orders over $35 placed on Target.com. However, the trial time will be only 4 weeks for those not members of Target Circle. 
Using Shipt is very simple. You can read this article to know more information about Shipt, like the subscription cost or the way to become a member of Target Circle.
What Is Shipt, And What Can I Get From It?
Target purchased Shipt for $550 million in 2017 and later used it as a part of its grocery delivery service. Its headquarter is in Alabama and provides delivery on the same day to Target Shipt members throughout the country, especially those in large metropolitan areas.
By using Shipt for delivery, you can believe in this service. You can apply for Shipt for buying any product in Target stores, such as household items, toys for babies, groceries, and anything else you might need!
Though, you cannot use the Shipt delivery service for the following items: shoes, clothes, jewellery, and some service like Starbucks, Cafe, or Mobile. Besides, Shipt did not deliver some age-limited goods, including alcohol, video games, or other items over 40lbs weight. 
Is It Possible To Use Target Circle Offers With Shipt?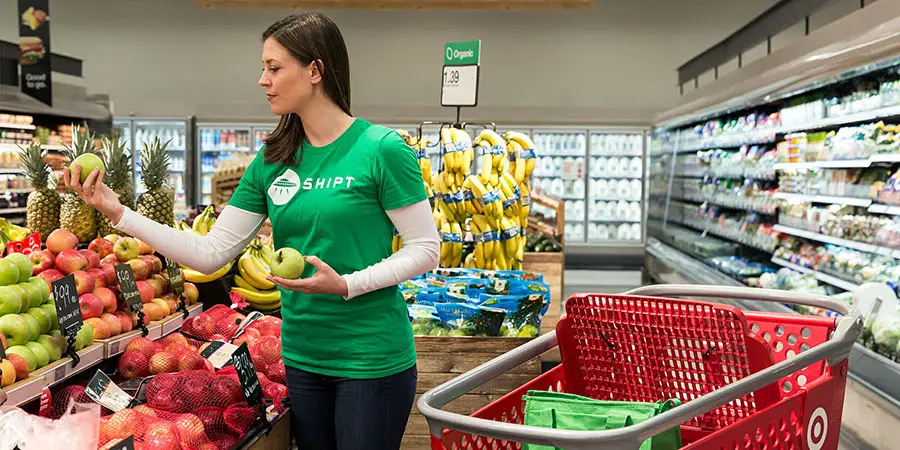 Target Circle is an exclusive membership-based discount program. You probably know that Target Circle offers include discounts and coupons. However, you cannot use these offers for the Shipt application. The Target Circle discount isn't used for the Shipt application.
You get some great advantages when you are a member of Target Circle. For example, you get to use the Target Circle code for in-store deals, promotions, and discounts. When your driver delivers your products, you only need to ask them to use the code; your purchase will be discounted.
What Is The Price Of A Shipt Subscription?
Annual plans are a great deal for families who shop at Target regularly and require urgent deliveries. If you want to use this plan, you must pay $99 for one year. This cost includes an unlimited delivery service for any items in Target worth at least $35. If you are looking for an easy way to shop at a retailer online, the annual plan is affordable.
Besides the annual plan at $99, you can choose a shipping cost of $9.99 for each order in Target. If you are a Target RedCard customer, you can receive free delivery on most items. However, unlike other membership cards that come with a 5% discount, users of Target RedCard cannot enjoy this discount.
You can get the first delivery for free when you join Shipt, but the Target Shipt free trial only lasts 4 weeks since you use the annual plan. After this period, you have to pay $99 per year as normal.
Once you are a member of Target Circle, you will be able to receive a same-day delivery service within 6 months, not in 4 weeks. When you order something over $35 within the same day, you will receive free delivery.
If you don't want to pay charges, you can cancel the subscription after the free trial ends.
What Is The Procedure For Joining The Target Circle?
If you want to become a member of Target Circle, you need to create your account by entering all your personal information in the form: name, email address, password, and phone number. 
We know Target Circle as a loyalty program that guarantees a variety of offers and deals, many of which are exclusive to members. You can discover them through the application on your smartphone.
Conclusion
We hope this article can provide you with helpful information about the Target Shipt free trial. If you are satisfied with this service, you can enrol as a Target Circle member to enjoy more offers. Target Shipt is a great solution for you when you go shopping. If you have any questions about Target Shipt, just let us know. We'd love to help.
Related Target source: