Have you ever taken delivery of Amazon that you did not order and are curious about the sender of the Amazon Package? If this is the case, you are not alone. Let's see:
Is It Possible To Find Out Where An Amazon Package Came From?
Yes. You certainly can. In most cases, however, the sender will be anonymous. Amazon will not provide you with information unless they are willing to do so. If the sender allows them to tell you about it, they will, or you may find out about it in the package box.
How To Find Out Where An Amazon Package Came From?
If your Amazon shipment arrived with a packing slip, read it carefully. You can identify the sender of your Amazon package from it. 
It is also possible to reach the phone number listed on the Amazon website to speak with the customer service center to inquire about and track your Amazon parcel's sender. 
You must provide information about your package, such as the time and address you received it. You must also include the item details, the package code and contact information. The last things to provide are your name, phone number and address.
How To Know Who Sent A Package From Amazon?
If it's secreted gift package, there is no way of knowing the sender. Try to provide detailed information about your package to your customer service.
This way, they can respond to you with accurate package information. However, check for a note attached to your Amazon package to see who sent it; if not, contact your customer representative with the package's time as well as other information.
FAQs
Will Amazon Launch An Investigation Within A Week Of Receiving The Package?
No. Amazon investigation will begin immediately. If you are still concerned about your package, call them immediately to learn the latest information.
How Do You Secretly Order On Amazon?
Whenever you share an account with someone else, you can hide goods from the immediate view that might be humiliating or keep gifts hidden.  To hide an order, choose Your Orders and find the item that you need to hide. Select Hide from the drop-down menu.
How Do I Return An Unknown Amazon Package?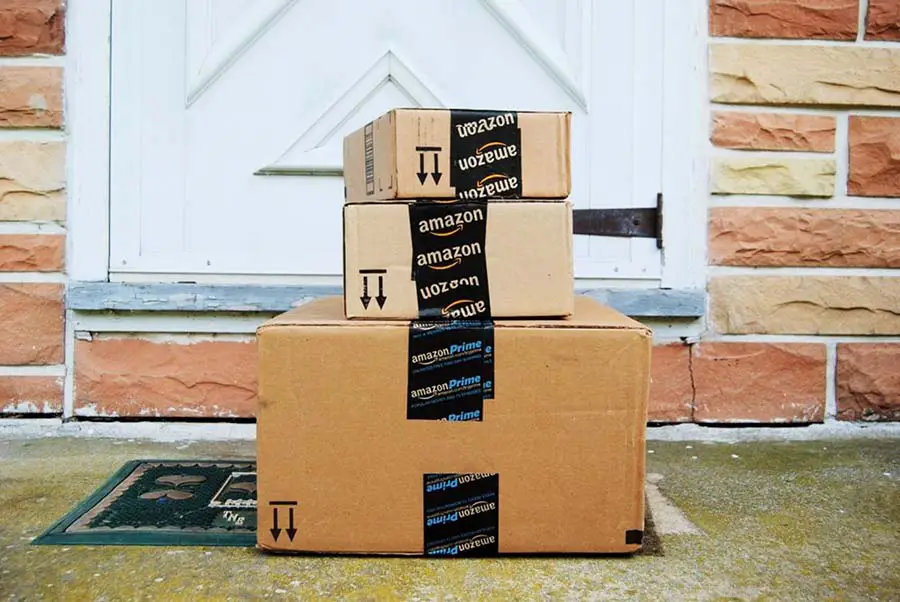 As long as the gift giver included gift receipts, this process is simple and discrete.
Navigate to the Online Returns Center and scroll down to the "Gift Returns" section located around the page's bottom.
Put in the gift receipt's "Order number" and press the "Search" button. Please keep in mind that if the sender did not categorize the item as gifts, this approach won't work, but it's possible to contact customer service and they will assist you.
Select the checkbox near what you want to return from your gift, enter a reason for the return, and click "Continue."
Select the method of return you want to utilize among UPS drop off, UPS pickup, and Amazon Locker.
Choose whether you want your refund in cash or a credit toward future purchases in Amazon.
How To Track An Order On Amazon
Tracking information is available in "Order Details". When you place an order with several items, every item may have its delivery date and tracking number. To know the status of your package, go to:
Proceed to Your Order.
Go to the order you wish to keep an eye on.
Select the Track Package option beside your order.
To view shipping information, go to See all updates.
Based on the mode of delivery you selected, it's possible that the tracking data won't appear straight away. Amazon Marketplace items supplied by third-party sellers can be traced in rare situations. It is feasible if the shop owner has provided this data with Amazon and that you have selected a tracking delivery option.
What Should I Do In The Case Of Amazon Discovering A Package That I Did Not Order
Do not accept a package you did not order. Instead, call Amazon to learn the shipper's address and return it to them if you don't know who sent Amazon gift.
In case your package is delivered by UPS or Amazon Flex, let Amazon know you don't want it. Amazon will return it to you free of charge. Additionally, you will avoid getting harmful packages due to this action.
If you get an unknown parcel, call Customer Service to inquire about it. When you do so, they may utilize it to cover the cost of your return shipping fee.
Conclusion
You can Find Out Where An Amazon Package Came From in no time with a little digging! Many people have the same question when they receive a surprise delivery from an online retailer. While it may appear to be a mystery, there are a few ways to figure out who your secret sender is by reading this article.
For more information about Amazon, you can read our articles on: