Imagine when you need to transfer a large amount of money to your business partner and cannot do it online, the only way is to go to the bank to make the transaction. But, if it falls on a weekend, this is bad as banks are largely inactive on these days.
That's why people are always looking for information about banks working on weekends. Even if you don't need it now, note it because it will surely come in handy in the future! What banks open on Saturday near me? Scrolling down to know!
What Banks Are Open On Saturday
Are banks open on Saturday? It is impossible to answer that all banks are open on weekends. Don't worry; the list of more than 38 units operating on Saturday and their working hours below will be really helpful for you.
List Of Banks Open On Saturday
Arvest Bank
Arvest is considered one of the largest and oldest ones in the United States. Founded in 1871, its headquarters is in Bentonville, Arkansas. If you live in Arkansas, Oklahoma, Kansas, or Missouri, their branches can be easily found.
Operation hours: Start 9 a.m. to 12 p.m.
Bank Of America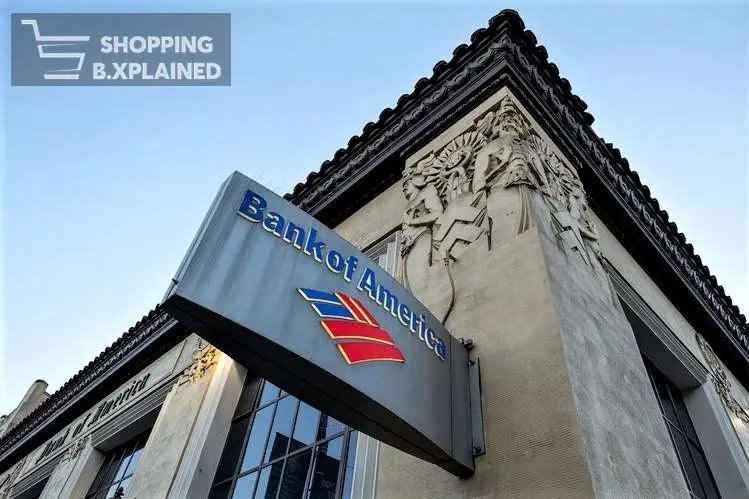 Bank of America is a major corporation with many business interests. It is more than just a bank. Some BoA locations are open on Saturdays due to their size.
You can find about 4,300 BoA branches located throughout the states. In addition, more than 17,000 ATMs have also been built to serve their customers.
Weekend banking time: From 9 a.m. to 1 p.m. or 10 a.m. to 2 p.m.
Bank Of Hawaii
Like the name, their headquarters are located in Hawaii. In addition, you can find more than sixty branches scattered across six of the total eight main islands in the area. 
The important thing you need to keep in mind is that not all of their branches are open on Saturdays. For that reason, it would be best to check the details of the nearest address before coming.
Working hours: Between 9 a.m. and 1 p.m.
Bank Of The West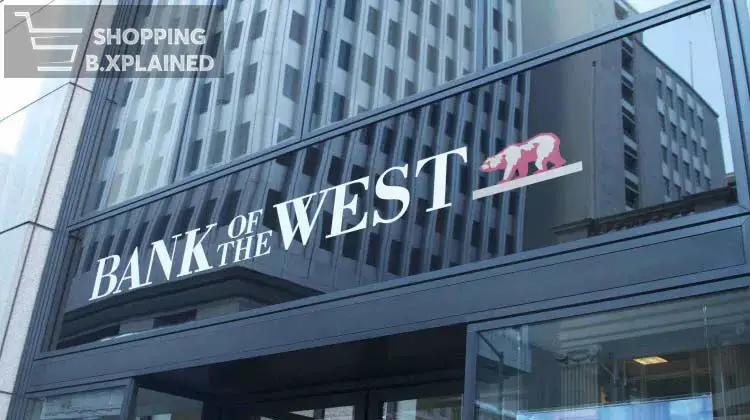 If you're living in the Midwest or the Western states, this one is the ideal choice for you to make transactions on the weekend. Currently, they have about 600 offices and branches in this area, with their headquarters in San Francisco, California.
Transaction hours: Start at 9 a.m. and close at noon.
Bank Plus
The remarkable thing about them is the drive-thru services, and you can completely make transactions without having to go inside the offices anymore. Their major drawback is that, despite having 79 branches, they are concentrated in Alabama, Mississippi, and Louisiana.
Weekend banking time: Between 9 a.m. and 1 p.m.
Barclays Bank
Although the one with headquarters in London, England, Barclays Bank is well known in the United States. However, their offices are limited to a specific number of 11. You can find them in New York, Los Angeles, Texas, or San Francisco.
Working hours: Start at 9 a.m. and close at 12 p.m.
BBVA
On weekdays, their staff works until 7 p.m. In the United States, they focus their activities on the South and the West with many offices up to 650. So finding one near your area is not difficult.
Transaction hours: Between 9 a.m. and 1 p.m.
BMO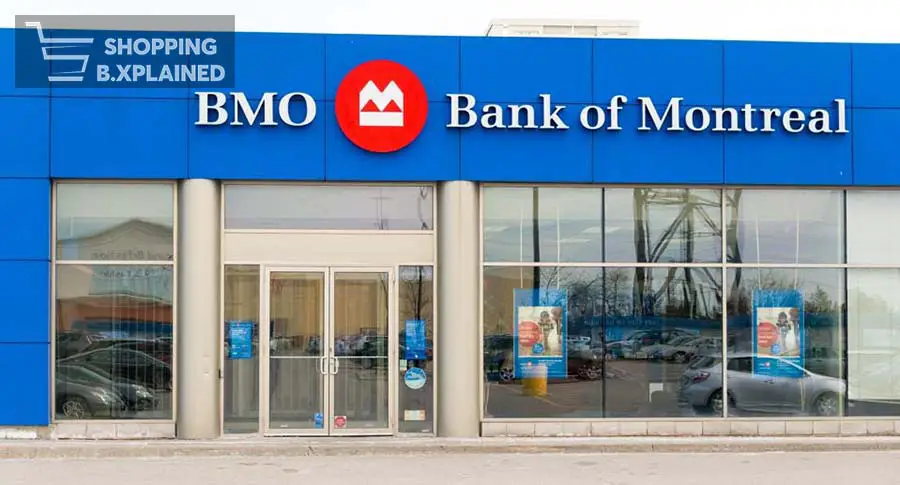 Bank of Montreal was established in 1817, headquartering in Montreal, Canada. It is one of the eight largest ones in North America, so its high popularity is understandable.
Concentrated mainly in 9 Midwestern states, you can find more than 600 of their offices to do business with, and there are about 40,000 ATMs spread across the areas to serve customers.
Operating time: From 9 a.m. to 12 p.m.
Capital One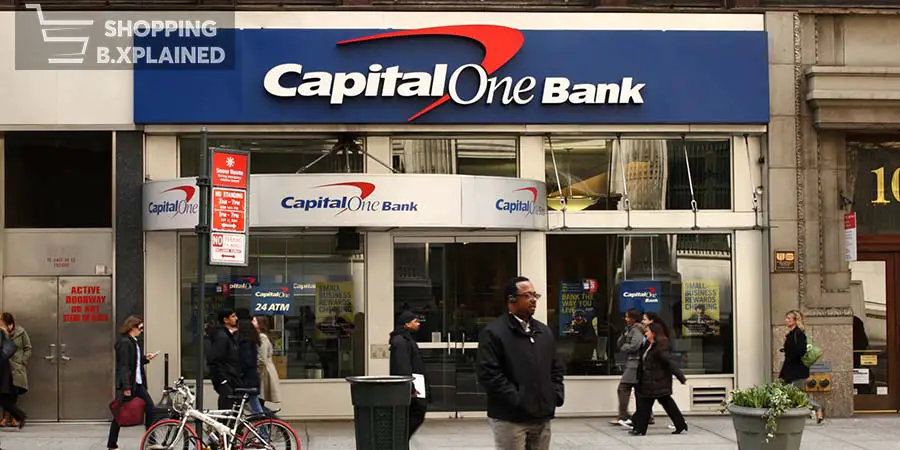 755 is quite an impressive number when it comes to the number of branches of this one. Capital One has been famous in investment, finance, lending, credit, etc. If you only need to withdraw cash, more than 2,000 ATMs are also extremely convenient.
Weekend banking time: Open at 9 a.m. and close between 12 p.m. and 2 p.m.
CIBC
One more suggestion with the headquarter in Canada is CIBC. They are one of the long-established Big Five and are considered the strongest in the United States.
Wisconsin, Illinois, Missouri, and Michigan are the four areas that they focus on servicing.
Transaction hours: Between 9 a.m. and 1 p.m.
Citi Bank
There are approximately 800 Citi Bank offices in the U.S.; luckily, many work Saturdays. Compared to other ones, their working hours will start and end a little later. 
Its number of ATMs is respectable, up to 83,000, which you can encounter in most areas around you.
Operating time: From 10 a.m. to 2 p.m.
East West Bank
East West Bank brings a surprise when it not only operates on Saturday but they are also open on Sunday. It is ideal for urgent transactions that you need to make.
They have about 120 branches in 7 states, like New York, California, Texas, etc.
Operating time: Open from 10 a.m. to 2 p.m. or 3 p.m. 
Fifth Third Bank
In 11 states in the Midwest and Southeast, Fifth Third operates more than 1,200 branches and almost 2,500 ATMs. Customers can purchase postage in the lobby.
On Saturdays, some Fifth Third locations stay open until 1 p.m  on weekends and until 7 p.m on weekdays. Additionally, it has a few locations within Kroger supermarkets, some of which are open on Sundays until 4 p.m. 
Working hours: Open at 9 a.m. and close at 1 p.m.
First Citizens Bank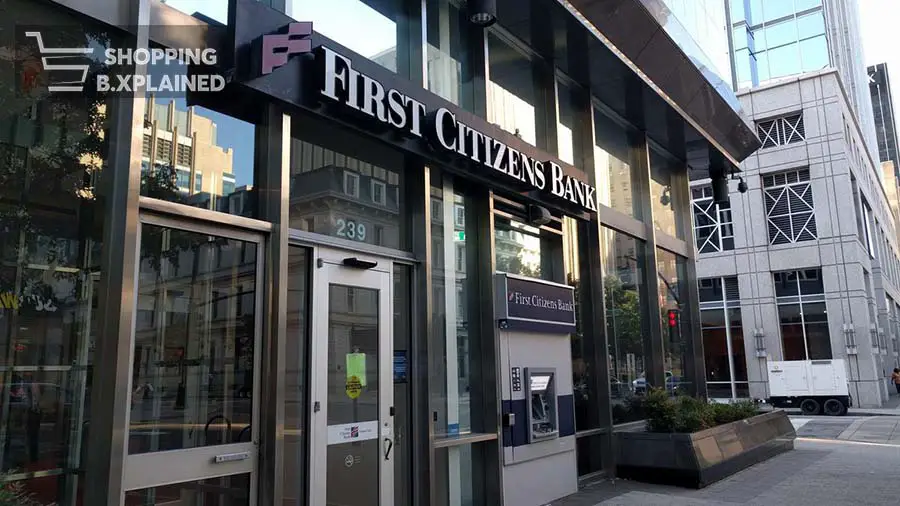 What banks are open on Saturday? First Citizen is the ideal suggestion. This is ranked as one of the top 100 best banks in the U.S.
Its number of branches is relatively large, with 574 offices in areas such as Virginia, California, Florida, Georgia, etc.
Operating time: 9 a.m. to 1 p.m.
First Hawaiian Bank
Their service is most popular in the Hawaiian Islands with approximately 57 branches throughout these areas along with the head office.
Weekend banking time: Between 9 a.m. and 1 p.m.
First Horizon Bank
Its former name was First Tennessee Bank, and it was founded during the Civil War. There are 250 branches available for you, which are concentrated mainly in the Southeast.
Working hours: From 9 a.m. to 1 p.m.
First National Bank
Around 340 offices spread throughout seven states make up First National Bank, which has assets of about $25 billion. On Saturdays, some of its locations are open until noon, while on weekdays, they stay open late until 7 p.m.
Weekend banking time: Open at 9 a.m. and close at noon.
Frost Bank
This Bank will be more familiar with those who live in the Texas area. Most of their 155 branches and over 120 ATMs are located in this area.
Transaction hours: Between 9 a.m. and 11 p.m. 
HBSC Bank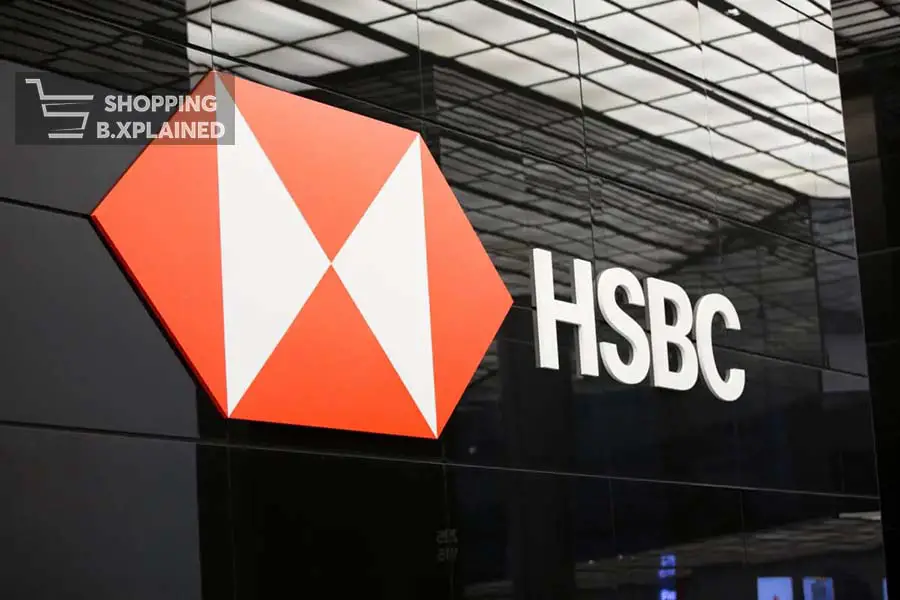 Around 150 HSBC locations contribute in nine states, including the east coast and California. On weekdays, certain HSBC locations stay open until 5 p.m., while on Saturdays, it may close as early as at 2 p.m.
Working hours (weekends): From 9 a.m to 2 p.m.
Huntington Bank
Some Huntington Banks accept EBT and are open as late as 3 p.m. on Saturdays, particularly in Giant Eagle supermarkets. Additionally, it is often open Monday through Friday until 5 p.m. The Midwest has approximately 1,100 full-service facilities and about 1,700 ATMs.
Operating time: 9 a.m. to 12 p.m.
JPMorgan Chase Bank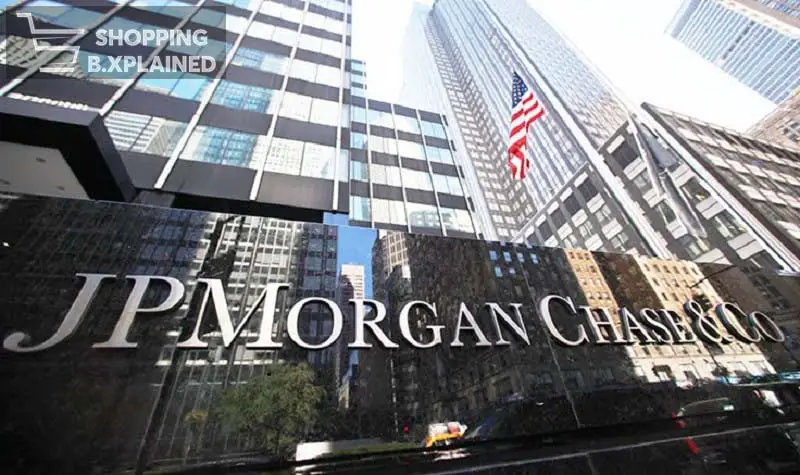 Another suggestion is JPMorgan Chase Bank, more formally known as Chase Bank. With a little over 5,100 locations, there is probably one close to where you are. Saturday opening hours are normally about 9 a.m., with varying closing times between 1 p.m. and 4 p.m.
Weekend banking time: Open at 9 a.m. and close at 1 p.m. or 4 p.m.
Key Bank
With 1197 branches, Key Bank becomes the tenth-largest one on this list. Normally, Key Bank offices are open longer, active from 9 a.m. to 5 p.m. from Monday to Friday  You can refer this bank to proceed with transactions on Saturday since it works for about 3-4 hours on this day.
Transaction hours: 9 a.m. to 12 p.m.
M&T Bank
M&T Bank has about 780 branches and 1,800 ATMs on the east coast. This one is accessible in numerous states, from Pennsylvania to New York.
Working hours: From 9 a.m. to 12 p.m.
Navy Federal Credit Union
It operates almost 30,000 ATMs and more than 320 locations throughout 30 states. Navy Federal Credit Union is the biggest credit union that caters to military personnel, veterans, and their families, with over 10 million members. Most Navy Federal Credit Union sites are open Monday through Friday from 9 a.m. to 5 p.m and accessible on Saturday as well. 
Operating time at Saturday: Between 9 a.m. and 1 p.m.
PNC Bank
Over 9,000 PNC-owned surcharge-free ATMs and 2,600 locations spread throughout 23 states make PNC Bank a household name. Many of their locations are available from 9 a.m. to 1 p.m. or 10 a.m. to 2 p.m. on Saturdays, with some having different hours.
Transaction hours (Sat): 10 a.m. to 2 p.m.
Peoples Bank
Peoples Bank, a financial institution founded in 1885, has its first headquarter in the Massachusetts city of Downtown Holyoke. The number of branches is quite limited. You can find offices of this Bank in some areas such as Kentucky, Ohio, or Maryland.
Weekend banking time: From 9 a.m. to 1 p.m.
Regions Bank
Regions Bank offers Saturday hours and has almost 1,500 locations around the United States. While some branches are closed on Saturday, the majority of the branch locations are open from 9 a.m. to 1 p.m. Simply confirm the operating hours with your neighborhood branch.
Operating time (Sat): From 9 a.m. to 1 p.m.
Santander Bank
Here comes a Spain-based unit with its American headquarter in Boston. More than 2,000 ATMs and 650 branches are spread primarily in the northeast. The Santander Bank works on Saturdays from 9 a.m. to 1 p.m.
Transaction hours (Sat): Between 9 a.m. and 1 p.m.
TD Bank
With more than 1,200 brick-and-mortar offices on the east coast, TD Bank serves over 6.5 million customers across 15 states. Even though the opening times of each branch vary widely, you can normally find one open on Saturday beginning at 8 a.m. Additionally, some branch locations are accessible on Sundays, which is an advantage for customers.
Transaction hours (Sat): Between 9 a.m. and 1 p.m.
Truist Bank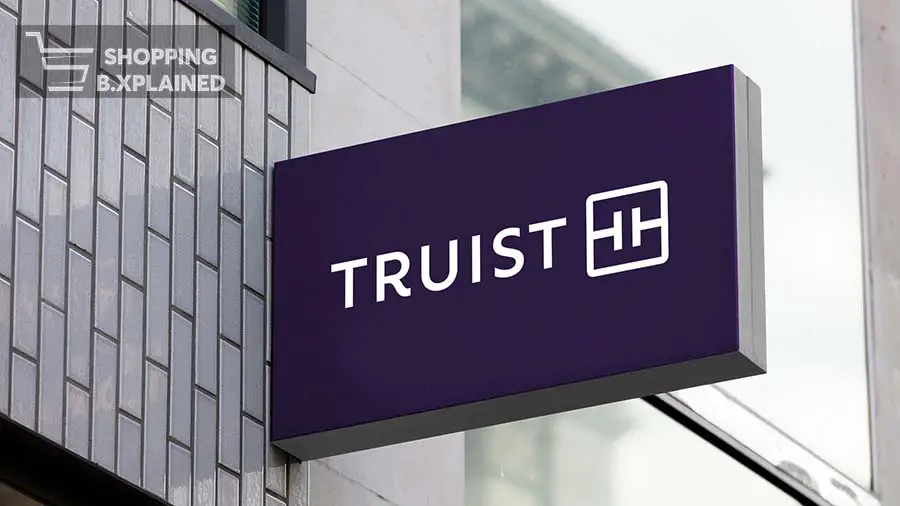 A new one called Truist was formed by the merger of BB&T with SunTrust bank. They run around 1,800 branches across the country. Most of their branch locations are open on Saturdays from around 9 a.m. to noon, while certain branches may have different hours depending on where they are.
Saturday working hours: From 9 a.m. to 1 p.m.
U.S. Bank
U.S. Bank features approximately 3,000 branches and 4,700 ATMs spread throughout 25 states. On Saturdays, their locations remain open until 1 p.m.; on weekdays, they stay open until 5 p.m.
Operating time (Sat): Open at 9 a.m. and close at 1 p.m.
Umpqua Bank
In Oregon, California, Washington, Nevada, and Idaho, there are 350 Umpqua Bank locations. However, some of them will be closed at weekends, so you must check before coming to avoid wasting time.
Transaction hours (Sat): From 10 a.m. to 12 p.m.
Union Bank
Washington, California, and Oregon are three areas where Union Bank focuses on serving customers. In these three states alone, it has more than 390 locations for customers to come to transact conveniently.
Weekend banking time: Between 9 a.m. and 1 p.m.
USAA
USAA is a financial services company with over 12.4 million members. It provides banking, insurance, and investment services to active-duty and retired members of the U.S. armed forces and their families. USAA has corporate headquarters in seven states, including Texas, Florida, Arizona, New York, etc., and approximately 16 financial centers.
Saturday operating time: From 9.30 a.m. to 2 p.m. or 3 p.m.
Wells Fargo Bank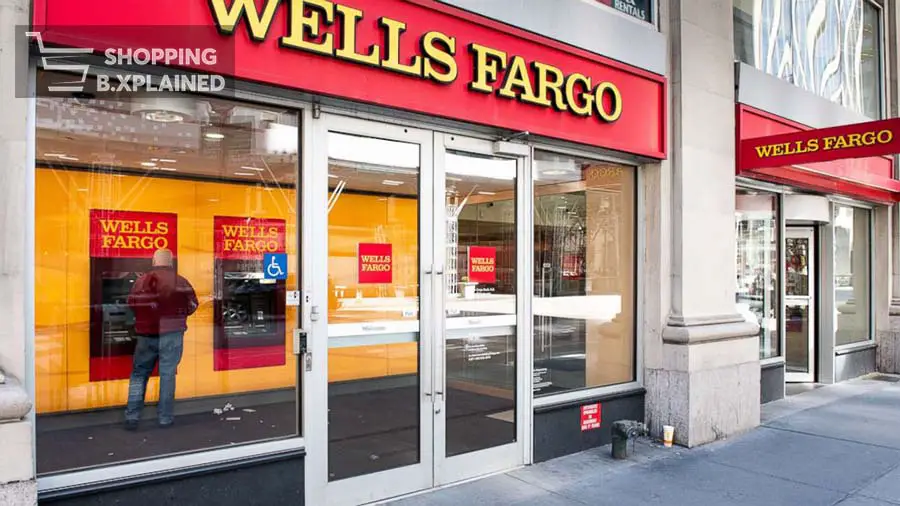 In terms of locations, Wells Fargo has the largest geographic reach, with more than 5,600 spots. By using the Wells Fargo branch office locator, you may identify the one that is closest to you and find out which branches are open on Saturday.
Transaction hours (Sat): From 9 a.m. to 1 p.m.
Wintrust Bank
More than 150 Wintrust Bank locations can be found throughout Wisconsin, Indiana, and Chicago. Customers can purchase money orders at its customer-friendly branches, send free faxes, utilize free coin counters, and generate black and white photocopies of legal papers. Most Wintrust remain open until 1 p.m. on Saturday and until 5 p.m. on weekdays.
Saturday working hours: Between 9 a.m. and 1 p.m.
Wood Forest Bank
This is probably the bank with the longest working hours on Saturday. It works from 9 a.m. to 4 p.m., which is even the working hours on weekdays of some of the others on this list. In 17 states in the Midwest and the South, Woodforest has about 800 locations that you can go for transactions on the weekend.
Operating time (Sat): From 9 a.m. to 4 p.m.
Arizona, Colorado, Nevada, Utah, and other Western and Southwestern states are just a few places where Zions Bancorporation currently has full-service banking locations. In addition to locations in towns across Idaho and Utah, Zions also runs more than 200 ATMs.
Weekend banking time: Open at 10 a.m. and close at 2 p.m. 
What You Should Consider Before Going To Banks On Saturdays 
Now, you've had a long checklist of banks that work on weekend and Saturday bank hours! Hold on; before going, you need to take a look at the below things to avoid wasting your time.
The Holidays
On National Holidays, most banks will be closed. To be more sure, you can check directly on their website. Some holidays may include:
New Year's: 1st Jan
Birthday of Martin Luther King Jr.: 17th Jan
Memorial Day: 30th May
Presidents Day: February 21st Feb
Juneteenth: 19th June
Labor Day: 4th Sep
Independence Day: 4th of July
Columbus Day: 10th Oct
Thanksgiving: 24th Nov
Veterans Day: 11th Nov
Christmas: 25th Dec
Delayed Processing
Delayed processing is a common problem in banks. To save time, you can contact the staff to check the status of your transaction before coming to the exchange directly.
In addition to daily and weekend working hours, many other factors negatively affect a process's progress:
Natural disasters or global issues: A typical example is the impact of the Covid-19 pandemic on the overall economic situation. In addition, natural disasters such as floods, storms, and storms also slow down the operation of bank employees.
Differences in timezone: If you transfer money at the end of the day, your transaction will usually be processed the next business day. In the case of international transactions, it will take even more time.
Paperwork missing: Paperwork can be a headache, especially with international transactions. Each country will have its requirements for the documents you need to submit, and the lack of one of them will put off the process.
Incorrect details: It's advisable to carefully check the information of the receiving account because just a wrong number or a letter is also very dangerous, and you can lose money. When the correct recipient information is not identified, the money can also be refunded, costing you twice as much. 
Mobile App
Information technology has evolved more and more; take advantage of it! Why do you have to go to the bank and wait in long queues on a hot summer day to transfer a small amount of money while a mobile app only takes about 2 minutes to complete?
Almost 100% of banks have Mobile apps on iOS or Android operating systems. Just by registering an account, you can easily exploit Internet banking.
In addition to simple transactions such as receiving money, transferring money, or making online payments, mobile apps also allow users to sign checks. It will ask for face and identity verification to ensure safety before starting.
FAQs 
Why Don't Banks Work On Weekends? 
Here are a few reasons why m banks don't work on weekends:
Staff workload: Simply, the bank personnel need a break. Bank staff include managers, bank tellers or clerks, financial consultants, and security personnel. 
The Custom: If you are a Christian, you know Sunday is usually reserved for worship, church attendance, and rest, then bank employees are the same. However, it must be understood that religious custom is not the main reason why the bank is not open on Sundays.
Business Logistics: Normally, the business activities of most companies take place during the week when state agencies and other units operate together. Few companies operate on weekends, meaning weekend currency transactions will also decrease.
For each day they are open for business, banks must determine their expected return on investment. They must decide if it is cost-effective to remain open on a particular day of the week.
Do Banks Process Transactions On The Weekend?
Obviously, they don't.
For banks, the weekend is a non-business day, so transactions will be postponed until the next business day, usually on Monday. However, if it falls on National Holiday or force majeure, they will continue to postpone your transaction until the next day.
What Time Do Banks Open on Saturday?
On Saturday, the working time is only half as normal, usually from 9 a.m. to 2 p.m. However, you can also find a few banks that start operations more than an hour late or end earlier.
You need to note that the time banks operate on weekends will be shorter than during the week. The staff will start working from 9 to 10 a.m. every day, then finish between 4 and 6 p.m.
What Should I Do When The Banks Don't Work On The Weekend?
Banks being closed on the weekend doesn't mean you can't do anything with your account. Depending on the purpose or the work you need to do, you can apply some of the solutions below for them.
When you need cash: This is easiest because ATMs are everywhere. It's only a little difficult if your area doesn't have too many ATMs and you must drive a long way to withdraw money.
Transfer the money: Most Internet banking applications allow you to transfer money online within a certain day's limit. Or you can also sign a check to send.
Check your account: If your account suddenly has problems and you need help from staff, contact the hotline for 24/7 help from the Customer Care team. 
Conclusion 
You already have more than 30 suggestions for banks open on Saturday near you. Most of them have a lot of branches in different areas, so you will find at least one near your area.
To make the transaction more convenient and faster, check the operation time of the branch you are going to. For simple transactions like transferring money or signing checks, don't forget to refer to our guide above to do it at home with mobile apps.
See also: Chase Bank notary service near me