WIC program benefits a wide variety of people, such as women and children, and gives them access to food, nutrition, and health knowledge. But there remain many stores that don't accept this.
This article will help you understand how this program works, whether Walgreen allows this, and which stores support the WIC program.
What Is WIC And Its Benefits?
The Women, Infants, and Children's program, or WIC for short, is a program that provides nutrition and supplements to pregnant women, new mothers, and children under the age of 5. 
Thanks to this program, vulnerable people like women and children receive financial support to buy food and get advice and useful information about healthy eating. In addition, new mothers will be advised of more information about health care and breastfeeding support.
The WIC card works just like a debit or credit card. WIC does not provide money to buy food items. The program will introduce the beneficiaries to nutritious foods based on their condition. WIC foods meet the highest nutritional and quality requirements according to USDA standards.
The nutritious diet that WIC offers helps the health of the participants improve and get better. Consuming more fruits, vegetables, and nut products helps maintain long-term health.
Many tests show that children whose mothers participated in the WIC program while pregnant do well on tests related to reading.
Above all, the program has created a healthy food environment for low-income people, increasing their access to healthy and clean food. It contributes to changing their later life.
Does Walgreens Accept WIC?
YES.
Walgreens is the largest pharmaceutical chain in the United States, with many stores. Although there are numerous physical stores, you can only use your WIC at retail stores that have approved the WIC program because of different state regulations. Walgreens stores may accept WIC cards, but you must follow a few different rules depending on your state.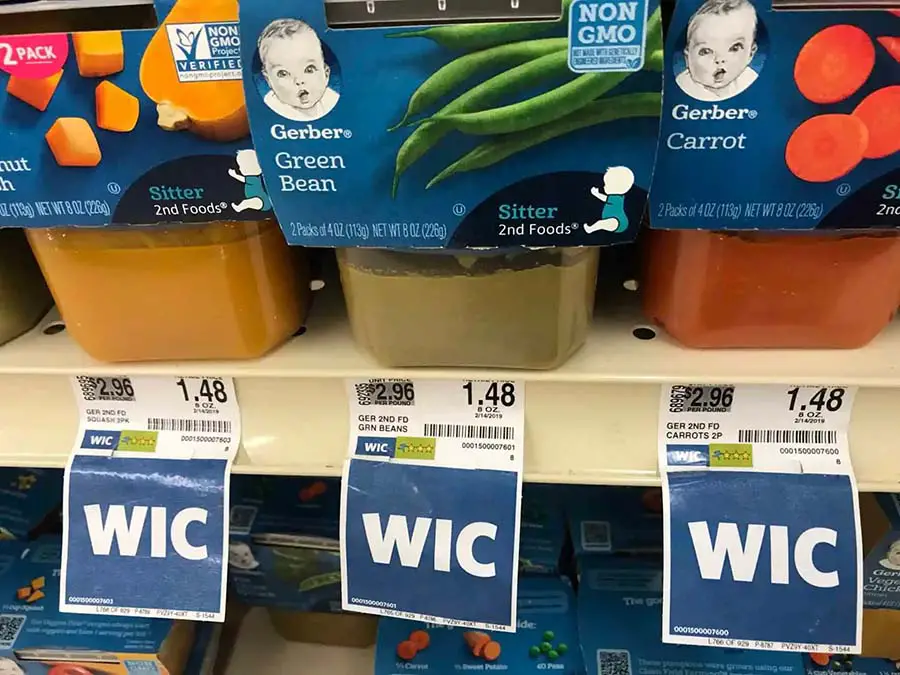 How Can You Know Your Local Walgreens Accept WIC?
The best way to get to the right Walgreens store is to use the company's locator. From there, you will know where the nearest store is and find a contact number to check if the store accepts WIC cards.
After joining the program, you will receive a WIC card. Using this card, you can make purchases at chains like Walgreens and CVS because they accept WIC.
First, you choose the food using the WIC shopping list. When paying, you need to inform the cashier that you are using a WIC card. WIC cards work like debit or credit cards, so you must enter your PIN after swiping the card. The payment process will start once you are done.
Because not all items are in the applicable list of the WIC program, you need to find out carefully before you put them in the cart.
Which Items Should You  Buy At Walgreens Using WIC?
The WIC program provides opportunities for women and children to access nutritious food, nutrition education, and health care services. People can use their WIC card at Walgreens or CVS with many incentives. 
Specifically, you can get hands-on these items:
Cereal and bread
Dairy products
Fish, poultry, and meat
Seeds and plants that can produce food
Veggies and fruits
Note: These items are not available at all Walgreens stores.
The list of foods, nutritional items, vegetables, and fruits are diverse. WIC also offers support via debit card, a method that makes buying and selling easier and accessible to a wider range of users. 
This program also targets breastfeeding mothers so that they can use enhanced food packages or be provided with baby items such as breast pumps. Especially if the woman cannot breastfeed, WIC can offer a shopping voucher so the mother can buy formula for her baby.
It is truly a lifesaver for millions of low-income and disadvantaged families and plays an irreplaceable role in improving the health of women, infants, and children.
Who Is Suitable For The WIC Program?
The WIC program supports pregnant women, women who have just given birth, and children under five. All persons wishing to participate in the program must meet income requirements and provide proof of residency in their state. 
An important point to note is that all these people are considered at nutritional risk. For assessment, WIC will allow you to access a free health checkup and buy healthy food at stores like Walgreen and CVS.
Women who participate in the WIC program and receive support throughout their pregnancy give birth to healthier babies and reduce the risk of neonatal death.
Disadvantaged children involved in WIC are also more likely to receive medical care than other children and have access to immunizations.
Which Other Stores Accept WIC?
CVS also accepts WIC.
CVS stands for Consumer Value Stores, a pharmacy chain established in 1963. This chain of stores belongs to CVS Health, a chain of stores specializing in health and beauty care support as well as pharmaceuticals.
Like Walgreens, you can also use your WIC card at CVS stores. These stores accept WIC users and let them use their prepaid cards to purchase nutritional items.
Alternatively, you can use the WIC card at local farmers' markets to buy things.
However, not all stores take WIC cards, so you should research and find the right store through the company's location finder.
Source: https://www.mass.gov/service-details/wic-approved-stores-alphabetical-by-cities-and-towns-c
What Other Payment Methods Does Walgreens Accept?
Walgreens has many different payment methods that you can choose from. If you do not participate in the WIC program, you can use cash, your debit and credit cards, or even gift cards to pay for your Walgreens order.
Conclusion
Walgreens and other stores like CVS taking WIC cards have brought many opportunities to those living in difficulty with little income. If you are one of the potential people who can benefit from this program, you should quickly apply for it.
Related source: