Affirm is the most popular option for the "buy now, pay later" trend, founded by Max Levchin, Paypal's co-founder. You can purchase any product you want by using installment loans and only paying a fixed payment.
Can I Use Affirm In Store in 2023? 
The answer is yes. According to our research, in 2018, Affirm cooperated with many retailers to make this financial service accessible to them. The list contains many famous names, including Costco, Adidas, Pottery Barn, Best Buy, Nike, Dyson, and Walmart. 
In asking why Affirm exists, we can conclude that it is beneficial for both customers and retailers. Both parties will generally benefit from performing simple and convenient financial transactions. 
Customers can conveniently make online payments, for sure. You can use it even when entering physical stores. And the best part is that you can choose multiple payment plans without interest rates or late fees. 
Also, You can obtain a loan from Affirm quickly from their unique creditworthiness evaluation system; no need to assess your credit score. 
With retailers, they can solve the problem by adjusting from traditional private credit cards to Affirm services, resulting in quick and transparent transaction methods. 
Many stores reflect that their businesses have gained more substantial orders than previous periods, and customer retention and engagement have improved. 
How To Use Affirm Online? 
This method will offer you four ways to make payments through the Affirm online platforms. 
If you want to purchase from retailer partners, there are three ways:
Firstly, you can buy directly from those retailers and secure the payment by requesting the Affirm loan. 
Secondly, you can visit the Affirm website to see which retailers they partner with
Finally,  you can find the retailers you want to buy items from by scrolling through its app.
If you want to purchase from any retailer you want, you need to obtain an Affirm virtual card through the loan application, which will operate like your credit card as long as you spend below your credit limit. 
How To Use Affirm In-Store?
Luckily, you can use Affirm to purchase items from physical stores, not limited to Walmart.
Having Affirm virtual card is a must with the in-store method, and you can add this card to your phone with Google Pay or Apple Pay. You are done and let's go shopping!
FAQs About Can You Use Affirm In Store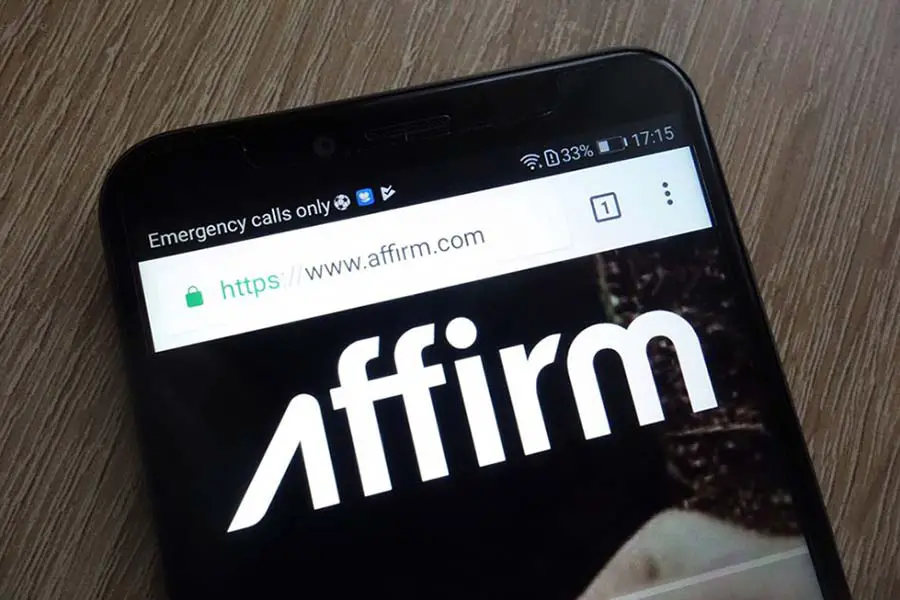 How Does Affirm Work? 
The process is relatively simple; after adding your items to the cart, you choose Affirm loan as your payment method. Now, Affirm will assess your creditworthiness and decide if you are approved for a loan or not. 
If your loan application is accepted, you now select your payment plans, varying from one month to two years, but the most popular option is three months, six months, or a year. 
After choosing your plans, your item will be shipped with you paying only a certain amount of down payment, and pay back the remaining amount during your selected period. 
What Are The Minimum And Maximum Affirm's Purchase Size?
Although both these amounts will widely fluctuate, depending on the retailers, the minimum buying size is $50, and the maximum one can be up to $17,500. 
Does Affirm Have A Credit Limit?
Fortunately, in Affirm, they don't have a minimum credit limit, and you can borrow up to $17,500 theoretically, but every individual will have their credit limit, influenced by these factors:
Firstly, your credit records and your Affirm payment records
Secondly, the amount of time you've signed up for your Affirm accounts
Finally, the retailers' interest rates of which you are requesting for the loan
Do you know what it means? It means that you can apply and get approval multiple times with various merchants. Only remember to pay attention not to let yourself behind on loan payments. 
And one last thing, your credit limit is also affected by the current economic situation; therefore, sometimes, you are not approved for the loan because of the not-being-able-to-control factor. 
What Should I Do If I Want To Return The Goods Using Affirm? 
First, you should contact your merchants right away about the return items and adhere to their store policies strictly. Now, there are two scenarios for your return amount. 
Firstly, Affirm will call off your loan subscription if the merchants pay the total refund. And if the return amount is more significant than your loan, Affirm will pay back to you the excessive amount. 
In contrast, if the merchants only pay back a half or up to their store credit limit, you are still subject to pay the remaining amount, even though your items are returned. 
Finally, if your merchants don't accept the returns or you can't negotiate the refund amount, you can set up a debate with Affirm. 
If you win, Affirm will be responsible for paying your refund with any current interest paid. If the merchants win, you will need to pay the whole loan yourself. 
What Can I Use To Pay My Affirm Loan?
Until now, these are payment methods that you can make with Affirm 
Your transactional account 
The debit card 
Finally, you can mail your paper check
These three payment methods are standardized; however, sometimes, you can still pay through a credit card; it is up to your retailers. 
What Happens If I Pay Affirm Loans Late?
Fortunately, you won't be charged any late fees. But, try not to fall behind on your loans, or else, Affirm may not approve your application in the future. 
Also, this late-paying situation will record to Experian, which will negatively affect your credit score. For your information, Experian is the credit reporting company. 
Conclusions
You can both use Affirm online and in-store comfortably. 
Besides, in the FAQs section, we've answered some questions about how Affirm operates, their credit limit, which methods you can use to pay the loan, and ways to deal with them if you face certain situations.