Starbucks is one of the top coffeehouse companies that has achieved a great reputation among similar coffee corporations. Starbucks provides a wide variety of signature drinks, food, and the popular Starbucks 400 stars merchandise.
If you love Starbucks and frequently use its products, this Reward term sounds familiar and offers many benefits. You can use these points to use services at Starbucks. Let's scroll down to understand this Reward, how to use it, and other related questions!
Starbucks 400 Stars Merchandise 2023
You may hear about the Starbucks 400 stars merchandise if you often consume its products. Briefly, customers who sign up for Starbucks' loyalty Rewards program may get Stars with every transaction they make, so you can use Stars to get free beverages, food, and souvenirs. 
Starbucks provides the most valuable rank of 400 Stars in 2022. Customers can purchase things such as coffee beans, Starbucks signature tumblers, and other seasonal souvenirs for a maximum of $20.
If you have any questions regarding the type of products you can receive for your 400 Stars, keep reading!
How 400 Stars Merchandise Works? 
Customers get their Stars by enrolling in the Starbucks Loyalty Rewards program. They need to use the Starbucks app or purchase a physical Starbucks Card at the stores.
Whenever you scan your card/app to make a purchase, you will earn Stars, which can be exchanged for free beverages, food, and items. Joining the Starbucks Rewards program is also free, and Starbucks allows you to do it online or through its mobile app.
You can begin collecting Rewards with the basic 25 Stars, which allow you to personalize your drink at no charge. You can also wait until you have enough Stars, which will award you a higher Reward rank. For instance, 200 Stars can be exchanged for a beverage, a brunch, or a cup of coffee, depending on whatever you choose.
As you might not know, 400 Stars is the highest Reward tier. You can redeem these Stars for a packed bag of Starbucks coffee beans or an item valued at $20. Additionally, if the merchandise is worth over $20, you can still use your 400 Stars and pay the rest.
What can I get with 400 stars at Starbucks?
Starbucks merchandise includes several varieties of bagged coffee beans, coffee accouterments, and the iconic Starbucks tumblers, among other things.
You may use your 400 Stars on anything mentioned above as long as the total cost is less than $20.
However, there are some restrictions and exclusions, such as alcoholic beverages are not included in the Rewards.
If you're unsure whether an item is eligible for the 400 Stars merchandise, go to the official website Starbucks.com and read the complete Terms and Conditions of the Starbucks Rewards Program.
How Do I Get Starbucks Merchandise With My Stars?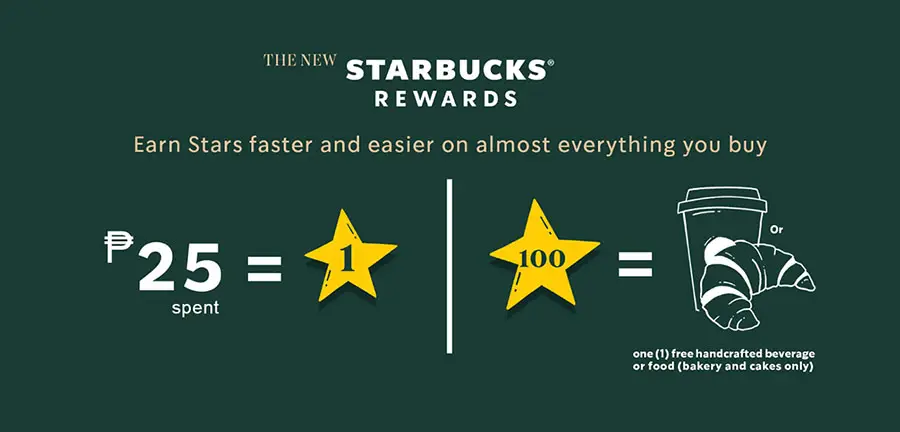 Starbucks Stars can be redeemed at corporate-owned locations. But in some certain Starbucks shops (typically found in grocery stores), you are only provided with 150 Stars of a Reward single tier.
With 400 stars Starbucks, you can purchase many beautiful souvenirs at Starbucks. New and popular goods, such as a special holiday Starbucks tumbler and cup designs, are ideal gifts, but they will be sold out rapidly with a limited quantity. What select merchandise Starbucks rewards besides signature tumblers? You can get coffee beans with your Stars if you're a coffee addict. 
Can I Redeem Several Rewards With Each Purchase? 
If you have enough Stars, you can obtain more Rewards when purchasing directly at Starbuck stores and paying at the cash register.
For instance, if you have 600 Stars, you can simultaneously acquire a 400 Tier Reward and a 200 Tier Reward.
Unfortunately, buying Starbucks Rewards merchandise only gives you one Reward per transaction if you pay online through the Starbucks mobile app or your Starbucks account. So, to get more Rewards, you need to purchase at in-store locations.
Can I Get More Than 400 Stars At Starbucks? 
Before compensating for your points, you can collect more than 400 Stars at Starbucks. Many loyal Starbucks consumers have thousands and millions of Stars in their Rewards accounts.
Unfortunately, your Stars won't stay in your account forever. Starbucks will expire these Stars after six months. So, we advise using your Stars within this duration. But don't worry! Starbucks has its mobile app, which helps you track Stars in your account so that you'll miss your due date.
Conclusion 
Our article has covered the most detailed information about Starbucks 400 stars merchandise. This Reward program allows loyal customers to get Stars through their purchases and use them to redeem for free beverages, food, and souvenirs. 
With 400 Stars, you can obtain many things, such as Starbucks signature coffee beans, tumblers, and other items, for less than $20. Hopefully, you've better understood how this popular Reward works and what benefits it provides.
Source:
Related Articles: