When the demand to use food delivery services increases, DoorDash is becoming an essential platform in our lives. So, what is the maximum distance DoorDash allows for delivery? What is its distance limit? Or are they available in your area?
This article will supply you with the necessary information about DoorDash food delivery. Let's check it out.
Can You DoorDash To Someone Far Away?
It depends on how far you are compared to the restaurant's address. Each restaurant has a different DoorDash distance limit in food delivery services.
You can check by accessing DoorDash App and making an order. If DoorDash cannot supply services for this restaurant in your area, it will notify you of a "Too far" message. How far can DoorDash deliver? Keep reading!
How Far Does DoorDash Deliver?
As the default settings, the radius for this food delivery service is 5 miles with a maximum limited distance of up to 30 miles. 
The system will determine how far DoorDash will deliver in different markets based on some special factors, such as the location and the popularity density. 
For example, New York City – where it is crowded in popularity and restaurants, will have a shorter delivery distance than a suburban area.
Besides, DoorDash also activates different packages for their partners to expand the distance of food delivery services. The detailed packages are as below:
The Basic package supplies standard delivery services based on the market of this partner.
The Plus package increases the DoorDash distance limit by 10% compared to the Basic partnership.
The Premier package allows DoorDash's partners to set the range of delivery distance to increase by 15%.
By expanding the radius of DoorDash delivery distance, restaurants can reach more potential customers and enter new markets. 
As a restaurant owner, the longer distance leads to a higher shipping cost, which can prevent the customer from choosing your services.
Besides, the shorter the delivery distance, the happier the drivers are. They have to spend less fuel and time to finish the order, so their performance is better. In general, drivers only receive long-distance orders if they can receive a higher tip amount.
Why Do I Receive A "Too Far" Notification From The DoorDash Order?
This situation means the restaurants have shortened their radius of food delivery distance without you knowing it. 
It happens when the restaurant receives poor customer reviews about delivery time or food problems due to long delivery times. This issue may cause the lower ranking of the restaurant in the DoorDash system, leading to a decrease in revenue and affecting their reputation.
In another case, it may be an error of the DoorDash app. It does exist, but it happens once in a blue moon! If you try in vain to order on the App, you can restart the App or access their website to make the order.
Should both ways go wrong, you can contact the restaurant directly to ask for this restaurant or report the problem to DoorDash Customer Service.
Does DoorDash Deliver to Rural Areas?
Yes, if there is at least one partner of DoorDash in the area or their partners accept your order. Otherwise, the App will send you a message to notify you of their rejection.
While you can find DoorDash anywhere in the United States, it appears in some big cities in Canada, Australia, Japan, and Puerto Rico only. They are planning to join the European markets in the coming time.
What Is The Delivery Time In DoorDash?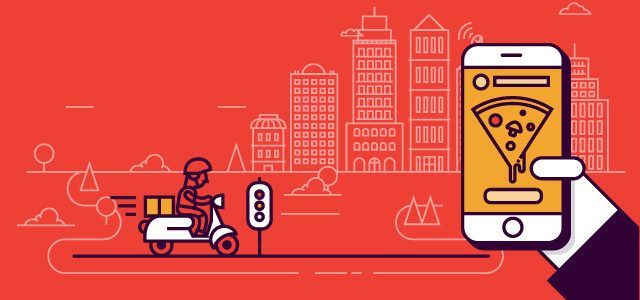 The delivery time depends on the distance between customers' places and restaurants' addresses. DoorDash will provide an estimated delivery time when the restaurants confirm orders, and at the same time, the drivers accept the orders.
If you are a night owl and always hungry after night, DoorDash can help you. They serve 24 hours a day and seven days a week. Although it is most likely no one orders after night, the delivery time may vary due to the distance, the restaurant, the drivers, and so on.
According to a study in 2017, DoorDash delivered 92% of orders on time, or even early in comparison to their estimation. Hence, you can let your hair down when using their services.
In Conclusion
Both restaurants and customers must know their delivery distance limit. For restaurants, they can measure the potential of their customer reach and decide to upgrade the DoorDash package to match their business scale. For customers, they can find suitable restaurants.
If you need any information about DoorDash delivery services, do not hesitate to tell us. Grow your business and enjoy your meals!
You may also like these articles: