CVS is a well-known pharmacy business with over 10,000 sites across the United States. The parent company of CVS Pharmacy, CVS Health, earned revenue of over $268.5 billion in 2020.
Our article will provide you with the detailed 11 Biggest CVS competitors and more interesting information if you're looking for the CVS competitors and how much they've successfully earned. So, why don't you keep reading to figure out these famous rivals?
CVS Overview
CVS is the largest drugstore chain in the United States. Besides CVS, there are numerous pharmacy merchant businesses that compete with CVS. Walgreens, Kroger Pharmacy, Walmart, and Rite Aid will be evaluated as the leading and topmost CVS rivals in the United States in 2023.
The company provides a wide variety of health services and opens over 10,000 stores to serve customers nationwide. On the other hand, CVS has to face competition from healthcare group rivals such as Cigna and UnitedHealth Group.
11 Biggest CVS Similar Companies
1. Walgreens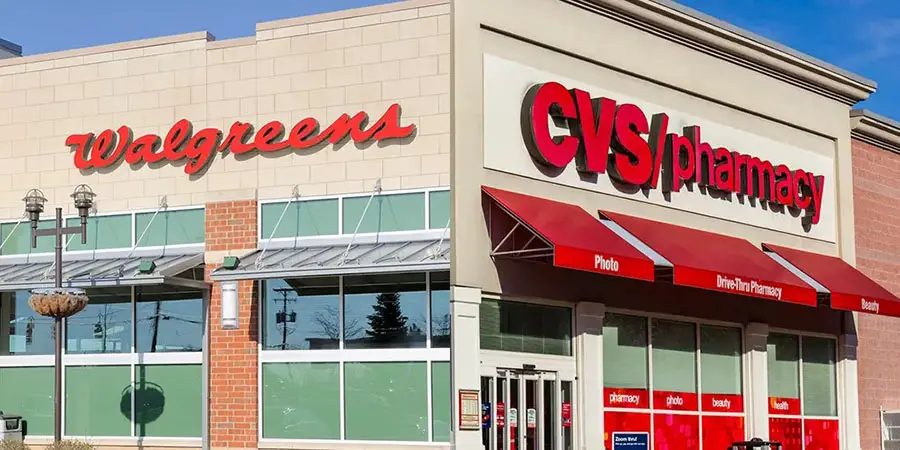 The first pharmacy chain of the Biggest CVS similar companies is Walgreens, owned by Walgreens Boots Alliance – the head corporation. As Walgreens provides healthcare, specialized healthcare services, and retail products, it is considered a big rival and directly competes with CVS.
Walgreens also has over 13,000 locations globally, most of them in the US. It operates in over 11 nations and perhaps more in the future.
Furthermore, with over 2,300 locations, the UK has become the largest drugstore chain in the overseas market. Walgreens earned more than $139 billion in 2020, with a prescription revenue of over $88.5 billion, which is still quite close compared to CVS.
2. Walmart Pharmacy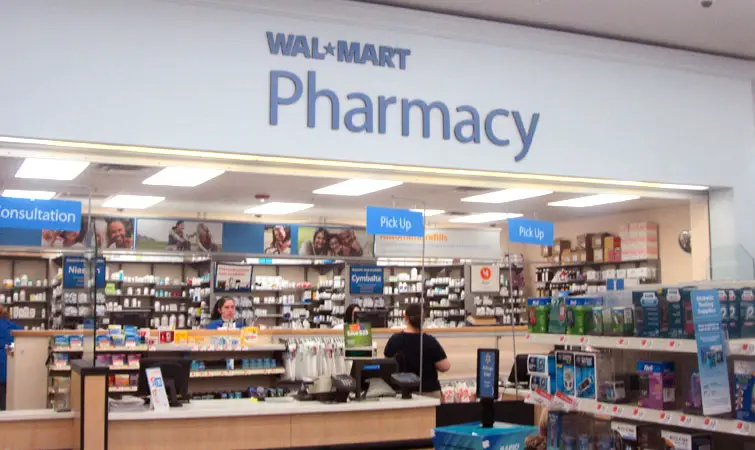 Walmart Pharmacy is rated as one of the largest wholesale businesses, providing retail pharmacies in many locations, and becoming a major opponent to CVS. Walmart generated a prescription revenue of more than $21.5 billion in 2020, and it provides both mail-in and specialized prescription services.
Moreover, Walmart is also recognized for its generic drug discount program, which allows you to obtain hundreds of various drugs for $4 or $10 for a 30 or 90-day medicine supply!
3. Rite Aid
Another big competitor that can be compared to CVS is Rite Aid, a pharmacy chain founded in 1962 in Pennsylvania. Although you may find it difficult to find the stores due to their limited numbers, Rite Aid still gains a certain recognition.
There are over 2,300 Rite Aid shops distributed throughout 17 states in the United States, while California has the highest number of 530 stores. In addition, Pennsylvania ranks second with 514 locations, whereas the third rank belongs to New York with over 300.
Rite Aid's sales were more than $21.8 billion in 2020, including prescription revenue of over $11.5 billion. It is a nationally recognized supplier of prescriptions and healthcare items. The firm was placed 150th on the Fortune 500 list of the top US companies by total revenue in 2020.
4. Cigna (Express Scripts)
Cigna acquired Express Scripts in 2018, located in Connecticut, and is now becoming one of the top American conglomerates and major pharmacies providing healthcare and insurance. Cigna generated a prescription revenue of nearly $50 billion in 2020, about 9% more than in 2019!
Furthermore, Express Scripts has over 49,000 stores nationally, making it a well-known drugstore for people who don't have insurance.
5. Costco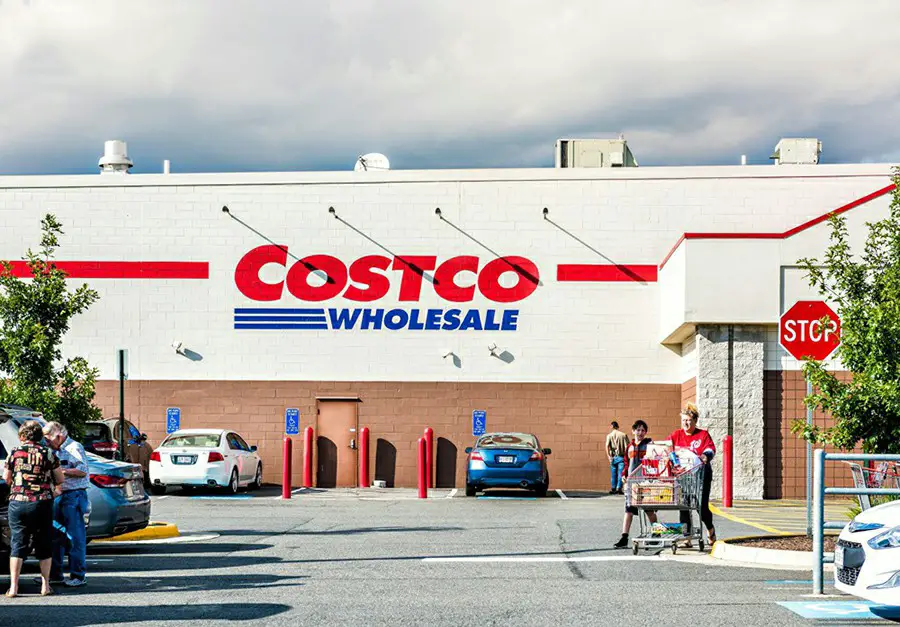 Costco is a wholesale group that provides prescription services. In 2020, Costco generated approximately $2.7 billion in prescription services.
Most importantly, it is one of the largest pharmacy chains for prescriptions, health, and wellness services throughout the US, having over 540 warehouses.
6. Kroger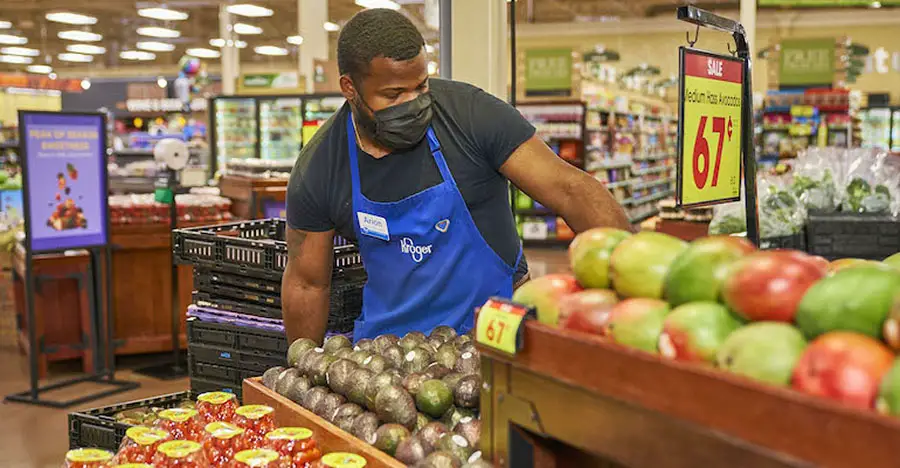 Kroger is one of the most popular pharmacy chains in the US, with over 2,100 drug stores that aim to provide customers with health services. That's why Kroger directly competes with CVS.
It also has clinics in several of its stores that provide customers with pharmacy services. Besides, Kroger's prescription drug program offers low-cost medicine supplements.
Basic and specialized medication services helped Kroger generate over $15 billion in 2020.
7. UnitedHealth Group (OptumRx)
OptumRx is a UnitedHealth Group member that competes with CVS for pharmacy care services. The company's target is to create smarter healthcare connections, and support American citizens with good-quality care, low costs, and a greater experience. 
In addition, UnitedHealth Group is said to generate prescription revenue of over $32 billion in 2020, placing it in the top four of the American largest corporations list.
Furthermore, the UnitedHealth Group's OptumRx serves patients across the country by offering specialty pharmacies and mail-in services.
8. Albertsons
Albertsons is an American grocery chain that includes a pharmacy inside. It is also one of CVS's main competitors.
This company also provides low-cost prescription drugs across its locations, so it is a good choice for anyone who needs medicine but has a tight budget.
Albertsons earned more than $5 billion in prescription sales in 2020, a remarkable total revenue, although it only operates over 1,600 pharmacies nationally.
9. Publix
Publix is a supermarket chain with many stores throughout a lot of states. Its supermarket pharmacy is frequently recognized as the best in the country for customer satisfaction.
In addition, almost all Publix locations have a pharmacy inside the supermarkets, which provides a low-cost prescription medication program. You can experience 90 days of supply of popular drugs for only $7.5!
It's obvious that Publix is a direct rival of CVS, which is estimated to generate more than $4 billion compared to 2020's prescription revenue. 
10. H-E-B
H-E-B is a grocery and pharmacy business with over 310 stores across the United States. As a result, when we mention prescription services, H-E-B is one of CVS's big rivals.
H-E-B generated prescription sales of approximately $1.9 billion in 2020 and was placed at the top of J.D. Power's pharmacy study, and gained the highest customer satisfaction score among other supermarket pharmacies.
11. Humana Pharmacy Solutions
Humana Pharmacy Solutions competes with CVS by offering healthcare and pharmacy services, with nearly $8 billion in prescription sales forecast for 2020!
Humana Pharmacy Solutions also provides pharmacy services directly at the stores and delivery services. So, you can have your medicines delivered right away to your home!
Conclusion
Our article has provided you with the most detailed information on the 11 Biggest CVS competitors. Hopefully, after reading this article, you'll better understand CVS, and its main rivals and find the most interesting stores that can meet your demands.
You may also like these articles: Who Owns Dollar Tree, Walmart Similar Companies and Are CVS And Walgreens The Same.