This multinational conglomerate is known for its discount furniture store, but many people were surprised when they found out that sometimes the delivery costs more than the furniture itself. 
How Much Is Ikea Shipping Cost?
1. IKEA delivery fee for pick up options
| | | |
| --- | --- | --- |
| | Pick up at store | Pick Up near you |
| Price atarting at | $0 | $3.99 |
| You choose the date | Yes | Yes |
2. IKEA delivery fee for delivery options
| | | | | |
| --- | --- | --- | --- | --- |
| | Small order deliveries | Delivery by TaskRabbit (available in-store) | Scheduled delivery   | In-home delivery  |
| Price atarting at | $5.99 | $29 | $49 | $69 |
| You choose the date | Yes | Yes | Yes | Yes |
| Driver can leave package | Yes | Yes | Yes | – |
| Single room of choice | – | – | – | Yes |
| Orders over 800 lbs | – | – | – | Additional fee of $30 |
IKEA delivery fee 2022 (Souce: IKEA)
Why Is IKEA Delivery So Expensive?
The flat rate shipping is $49 – regardless of the number of items you purchased. So if you buy just one product each time, the cost will be expensive. When buying furniture from these stores, it may be more cost-effective to do that in bulk.
For instance, you could save money by purchasing several large items simultaneously because the shipping fee is charged at its maximum rate of $49 instead of being split across every single product, resulting in a lower price.
Reasons For IKEA Pricey Cost 
IKEA shipping expensive because of how they ship their product – in large packages that require less workforce to move around and assemble on site. This also helps prevent theft while delivering your items safely through many different channels.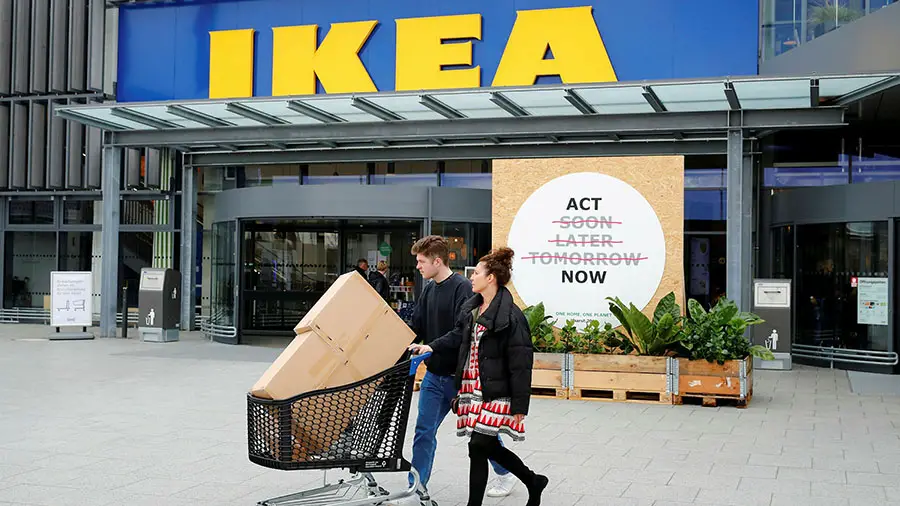 For most of its deliveries, a maximum charge is set at $49. However, some locations may have higher fees depending on the store location's delivery distance.
There's no need to worry when you want to buy more than one product at a time. All shipment fees and the delivery charges are calculable per order, not an individual product.
For example, if you want to purchase one night light, the shipment will cost you a flat rate of $49. However, if you purchase five of them, the charge will still be the same.
Unfortunately, distribution costs will be higher for those who don't have a multinational conglomerate store nearby. Because the distribution centers are farther away from their house, they will have more transportation expenses.
For instance, many customers have to pay a $249 delivery cost for three major furniture items. These hefty fees have let them down.
How To Avoid IKEA Shipping Costs?
This company's delivery is capped at an affordable maximum of $49 per order, and all orders are priced according to the weight of the box. 
Therefore, by purchasing a wide range of pieces – big and small – in a single order, you can save money and time by avoiding multiple shipment costs. 
This is the perfect solution for people looking to makeover an entire room or property. It makes no difference when you purchase many items at one time. You will always pay less than $50.
If you don't want to pay anything for the shipment fee, you can choose the "Click & Collect" service. Finish your order online as usual and select the "Click & Collect at the check out" option. 
After that, you can go to any of these stores around your neighborhood and pick it up at any time.
Conclusion
IKEA is known for its affordable furniture, but the shipment cost often surprises customers. The main reason is that they want to encourage their customers to buy large quantities of merchandise.
When you consider all of this, it is easy to see why this company has such a low price point with expensive delivery prices.
For more information about IKEA: