IKEA is one of the world's most well-known and successful retail and home furnishings firms. It was founded in 1943 in lmhult, Sweden, and has since developed significantly to become the world's largest furniture firm.
The company has 458 locations throughout the world and 50 e-commerce areas. With so many businesses, it's only logical to think that some of them are rather huge. That's why we have gathered some information about the biggest IKEA in the world 2023, and this is what we discovered!
Biggest IKEA In The World 2023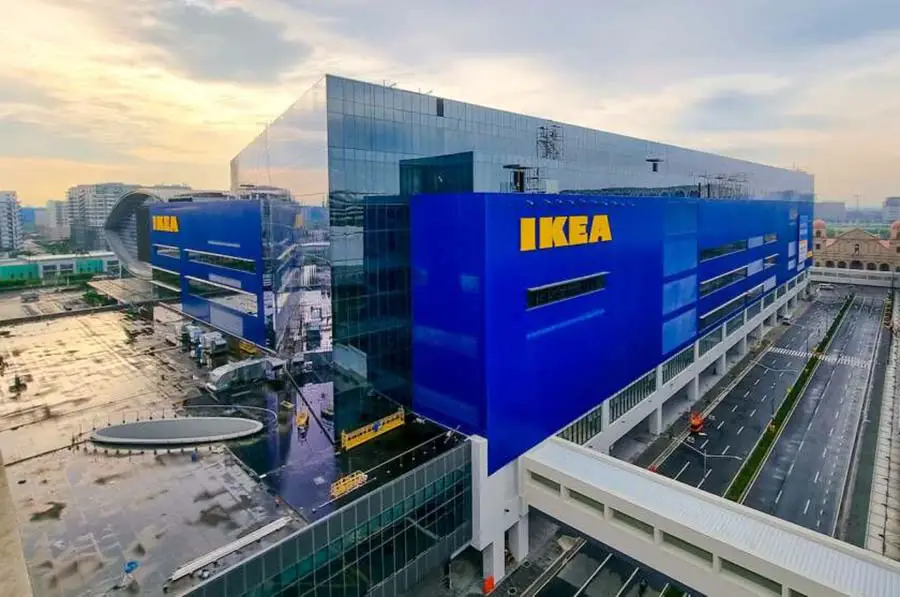 So far, since 2023, the world's largest IKEA is located in Manila, Philippines, and spans nearly 65,000 square meters. Yes, you heard that right. The store unveils 730,000 square feet in size. 
The store is on the fifth floor of a mall with up to five levels. It has more than 8,000 goods, a specialized e-commerce hub, and an estimated 20,000 daily visits.
Source: https://www.bloomberg.com/news/articles/2021-11-25/world-s-biggest-ikea-opens-in-philippines-as-part-of-global-push
Where Is The Biggest IKEA In The World Located?
In 2021, IKEA went all out for its first store in the Philippines. It is also considered the world's largest IKEA up until 2023. The store is located in a mall complex perched against Manila Bay. 
It is a massive area of 730,000 square feet (more than 65,000 square meters), the equivalent of almost 150 basketball courts, stretches across five stories. A two-story store, a storefront, a warehouse, a dining hall, and a customer service center are all part of the complex. 
In addition, the shop has over 8,000 goods and is expected to draw roughly 20,000 people every day, with 500 employees. The Swedish furniture brand believes that its first location in the Philippines will attract up to 7.2 million visitors each year.
The IKEA shop, located less than an hour from outside Seoul, South Korea, is in the second position. The shop is similar in scale to the Louvre in Paris, measuring 59,000 square meters (635,070sqft).
What Is The Location Of The Biggest IKEA In The US?
Burbank, California, is home to the largest IKEA in the US. The shop covers 456,000 square feet or 42,000 square meters. While most stores in the United States are under 400,000 square feet, the Burbank store has three levels and more than 50 room setups. It also carries the whole IKEA product line and features a 1,700-space parking lot.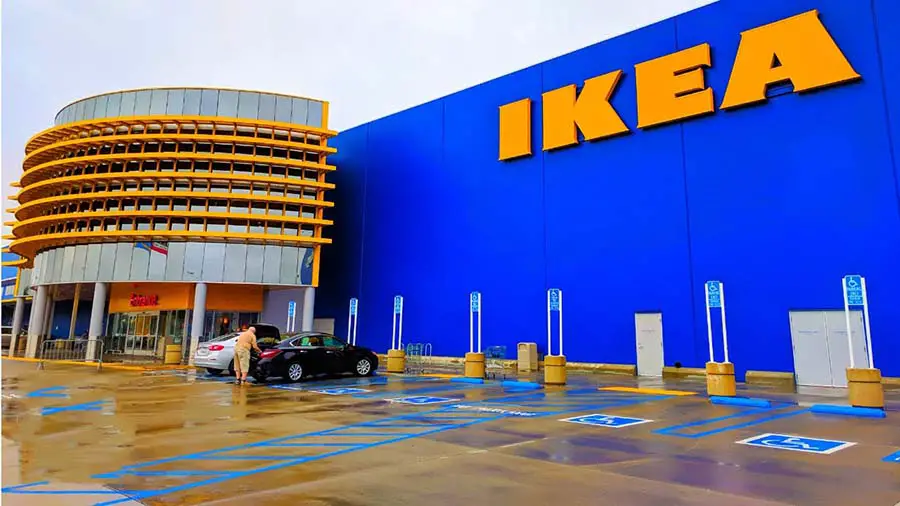 This location made it double the size of the old Burbank IKEA, only a few streets away, with only 242,000 square feet. It currently occupies 22 acres and has its own street, IKEA Way, named after it. It also has a restaurant with 600 seats.
What Is The Location Of The Second Largest IKEA In The US?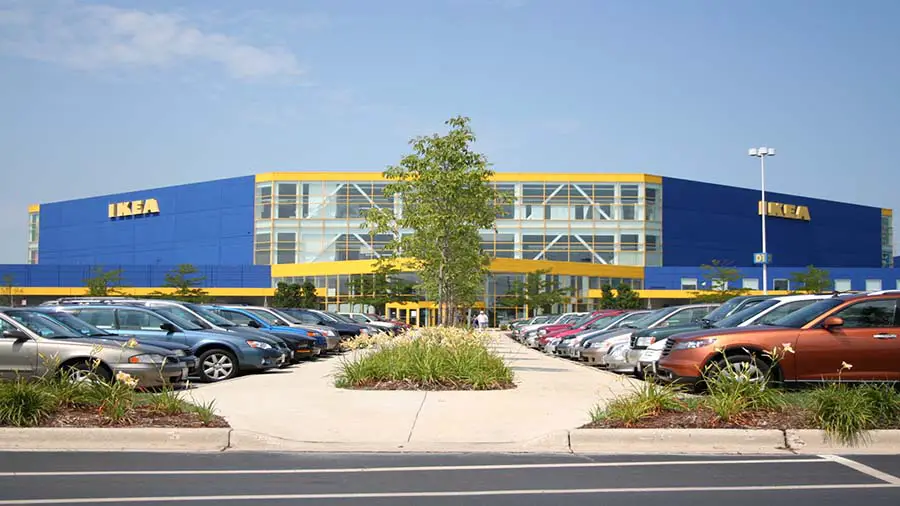 Before the Burbank store, the current record-holder of the biggest IKEA in the US used to be Schaumburg, Illinois store. It is now falling to the second position. The store spans three levels and covers 450,000 square feet (about 41,800 square meters).
Where Is Sweden's Biggest IKEA?
In Stockholm, Kungens Kurva, is Sweden's biggest IKEA. Kungens Kurva was opened in 1965 and is recognized as the leading tourist attraction for visitors to Stockholm.
Kungens Kurva is a massive 56,301 square meter shopping center with five stories and 1850 parking spots. There are also a number of additional megastores and shopping facilities in the vicinity that provide reasonably priced goods. 
Where Is Europe's Biggest IKEA Store?
Coincidentally, Kungens Kurva in Skärholmen, Stockholm is also the home to of Europe's biggest IKEA store. 
The runner-up is Berlin, Germany, with a 43,000-square-foot store. It is now the second name in the biggest IKEA store in Europe chart. 
Which IKEA Is The Biggest In UAE?
The biggest IKEA in UAE has opened its door in Al Futtaim's newest retail complex, Festival Plaza. The store is 35,000 square meters (376,736 square feet) in size, including a navigation tower and a training space for employees.
What Is The Location Of Canada's Largest IKEA Store?
The biggest IKEA shop in Canada is in Montreal, and it only became the nation's biggest after renovations increased its size to 469,694 square feet. 
Due to renovations, the business outgrew its previous location on Iris Street by 42 square feet.
Which IKEA Store Is The Smallest?
Hong Kong is home to the world's smallest IKEA shop. The shop is a one-time pop-up that sells common home supplies. It also includes freezers stocked with IKEA's legendary meatballs.
The store supports IKEA's new sustainable living attitude by marketing energy-efficient items. The business has also created other small IKEA stores, including planning outlets in London.
Conclusion
The Manila, Phillippines store is now the biggest IKEA in the world 2023, with a floor space of 730,000 square feet (more than 65,000 square meters).
For more information about Ikea, you can read our articles on Why Is IKEA Shipping So Expensive, When Does IKEA Restock and IKEA Stock Market.