Since its emergence, money order has always been a trusted financial service. Looking for the cheapest and closest place that offers the service nearby is always the best bet for anyone with demand.
This concept came to be in late 18th century England. It was not successful when it was first introduced due to its high fees and complexity. After that, the payment system was made famous by the use of private buyers. 
This service has become an effective alternative for those who don't have access to electronic banking systems or checks.
What Is A Money Order?
It is a financial practice that guarantees a form of payment for specified amounts from the two parties while exchanging goods or services. Getting one requires a side paying an amount that's agreed upon for a good or service.
How Does Money Order Work?
When a person obtains this financial tool, they must fill in the recipient's name on a form and the amount that this person will receive. The maximum amount is $1000 for one order. Apparently, if you need the value to be more than that, you will have to buy multiple orders.
Next, the financial institution or authorized party would issue them, which records the payee's name, issuer's name, and the amount you wish to put on. You should note that the dollar value does not include the charged fees.
The purchaser or issuer will have to pay for the face value and the fee. This makes it different from checks: Money orders can't have an insufficient balance.
After that, the purchaser will receive a receipt with the serial number of the purchase. They then have to keep that receipt to track it in case it gets lost.
Once the recipient receives it, he can cash out of it from the issuer, some retailers, institutions, or at his bank.  
Why Would We Need Money Orders
This form is essential for anyone without access to online banking or living far away from the nearest bank or credit union. It's their best choice instead of traveling long miles to collect their funds. 
It is also a simple method to pay someone or to have someone pay you. Its convenience is undoubtedly, and people have been using it lately. 
One more vital point is that it's traceable and, therefore, highly secured. Unlike cash, you can track your money order with your receipt and can easily cancel or replace it. 
The funds are guaranteed because a third-party issuer will be backing them. You can have it even if you don't have a bank account. You just have to have enough budget to pay for it. 
It's an excellent method to collect or pay someone with a large amount compared to cash or checks, which can bounce. This avoids withdrawing a large amount of cash which is greatly dangerous, and sellers can collect easily.
Advantages
Not including personal information or banking information.
Easy to cash at local banks or a credit union without meeting an issuer.
Can be deposited into a bank account with no extra fees.
Orders from one country can be cashed in another country.
Disadvantages
Harder to track than a personal check because it requires time and form filling to find whether it has been cashed or not. 
Requires a fee to cash.
Cashing it at a bank might result in some delay.
There were reported vigilant, fraudulent cases about this tool.
Where Can I Get A Money Order Near Me?
Although you can get them from multiple places, only two organizations produce them, the Western Union and MoneyGram. These two companies offer their services at many locations for you to enjoy. 
Below we will list some of the places that do money orders near me you find.
1. Walmart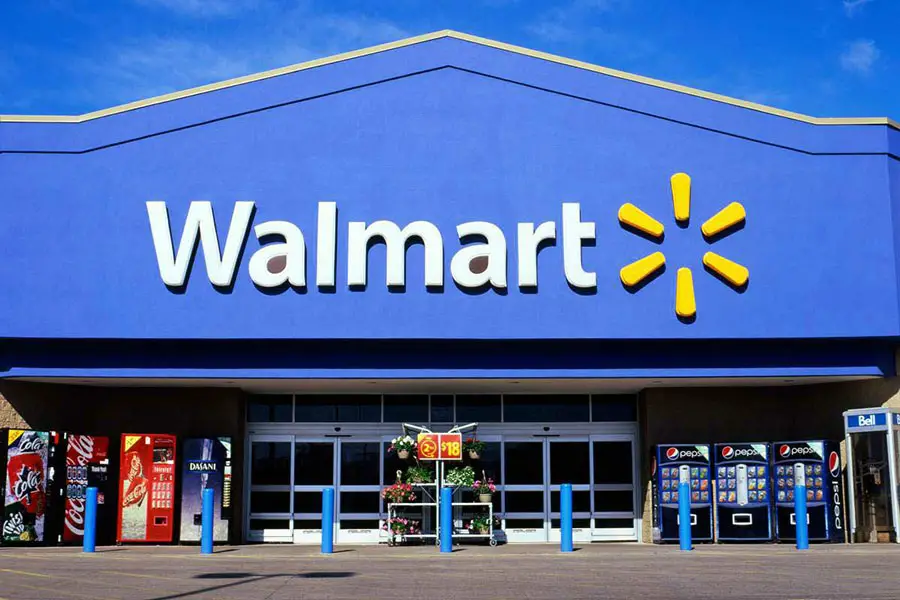 With thousands of locations, Walmart covers a large area, making it very convenient for people to get their orders.
Fee: $1; Different locations have different fees.
Limit: $1,000 per order
Provided by: MoneyGram
You can cash orders at Walmart, which might cost about $3-$6, depending on the amount and location.
2. 7 Eleven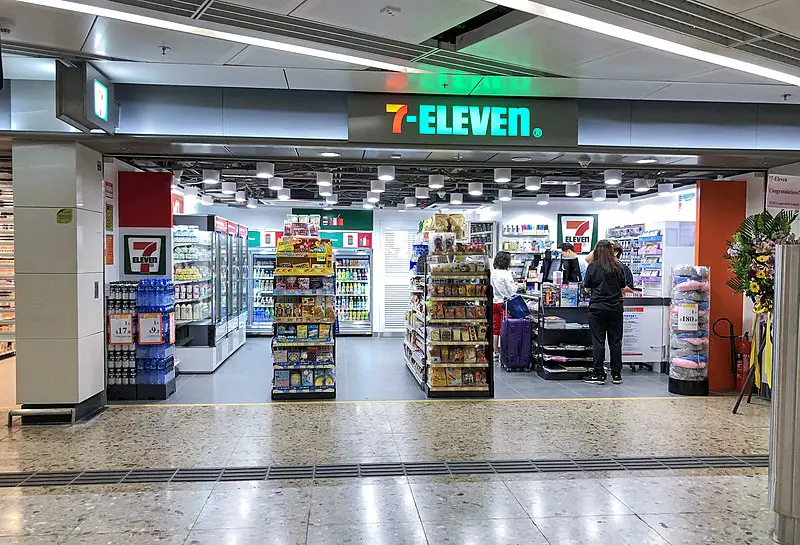 Fee: 1-3% of the total, $0.65 minimum
Limit: $500 per order.
Provided by: MoneyGram, Western Union.
Note that some stores do not offer the service.
3. CVS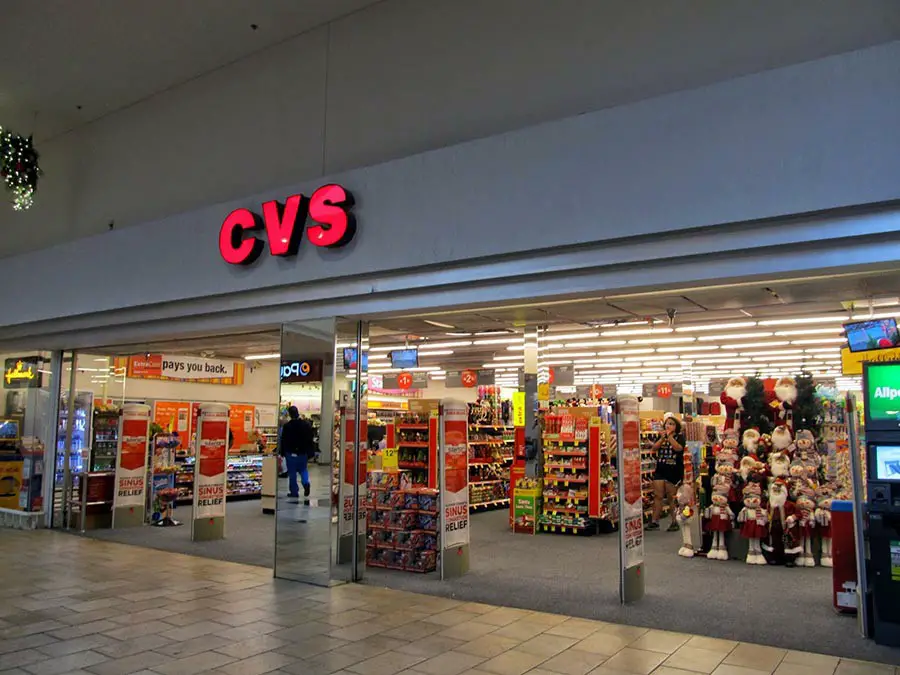 Fee: only $1.25
Limit: $500 per order
Provided by: MoneyGram
4. Publix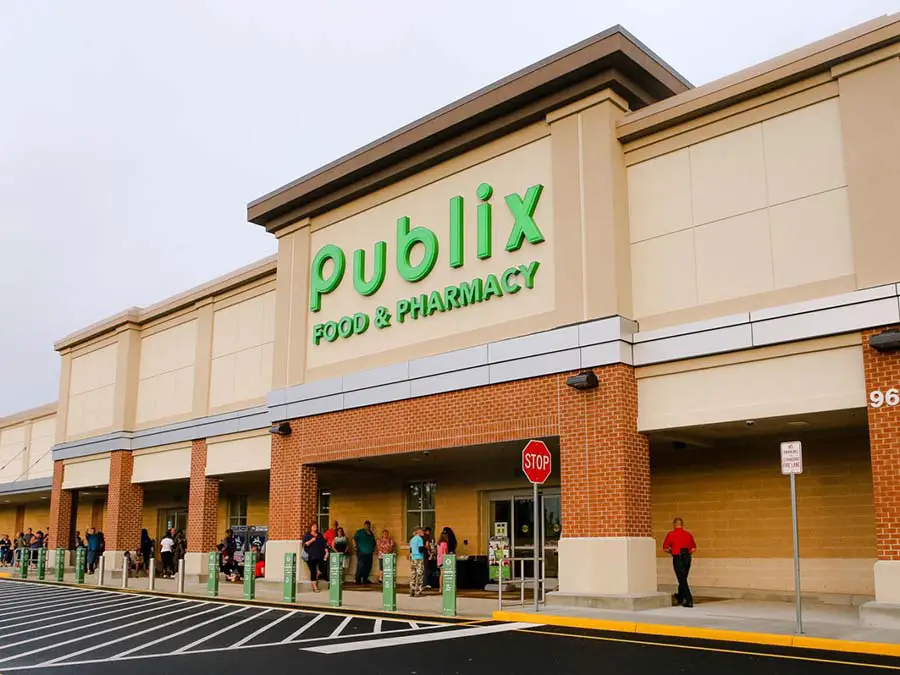 Fee: only $0.99
Limit: non-specified
Provided by: Western Union
Please note that Publix doesn't assist you in cashing these out, and Greenwise-a Publix's subsidiary, doesn't offer this kind of service.
5. Meijer
Fee: $0.65 per order
Limit: $500 per order
Provided by: Western Union
Meijer does not offer money-cashing services at any of its locations.
6. Kroger
Fee: $0.69; Subsidiary and location may have different fees
Limit: $1,000 or $500
Provided by: Western Union
Do check for information or call first before heading to the stores because some of their locations and subsidiaries do not offer money orders.
7. Kmart
Fee: $1.25 per order
Limit: $500 per order
Provided by: Western Union
Check before you go. Not all Kmart stores sell them.
8. US Postal Service
This seems to be a common choice because of the wide range of locations of the US Postal Service.
Fee: $1.30 per order and up to $500, $1.75 for orders over $500 worth
Limit: $1,000 per order
Supplied by: their own brand (USPS).
9. Western Union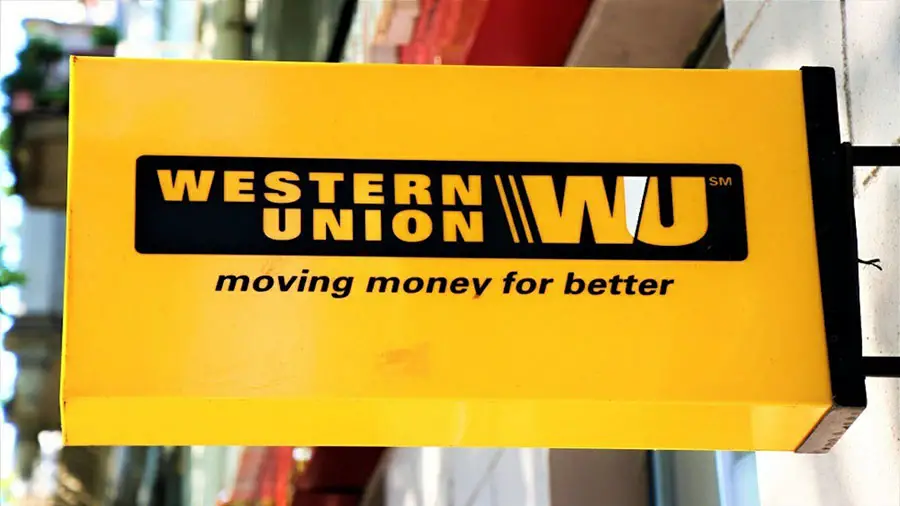 What's better than purchasing stuff from the producers themselves? The case is similar to Western Union, which distributes money orders. They have more than 5000 agents worldwide to supply us. 
Fee: different by location
Limit: $1,000 
Provider: Western Union themselves, as they produce their own.
If you still have the original order or the purchaser's receipt with you, Western Union will allow you to return it as long as no one has cashed it out yet.
10. MoneyGram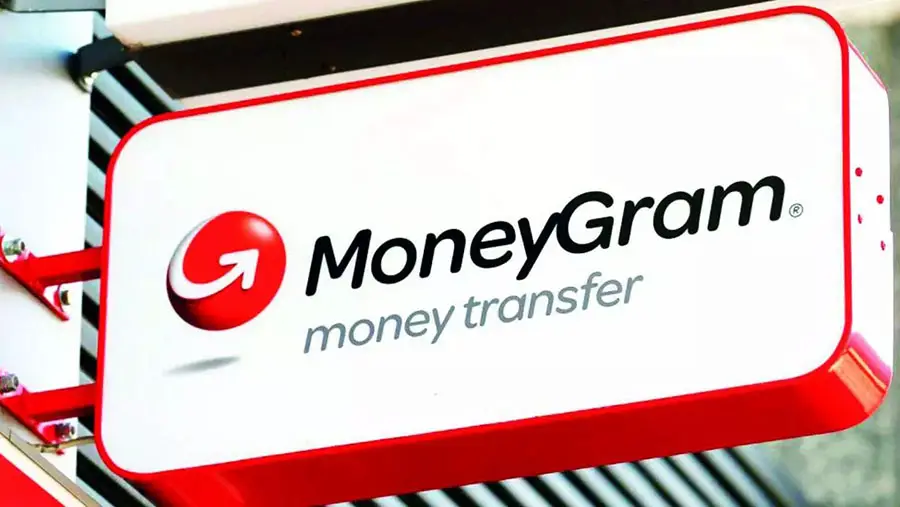 Like Western Union, MoneyGram has many locations and produces its own orders.
Fee: Varied by locations
Limit: $1,000 per order
Provider: MoneyGram produces its own.
11. Rite-aid
Fee: Varied by locations
Limit: $1,000 per order
Provided by: Western Union
The pharmacy offers them at most of its locations. 
12. Check Your Local Grocery Stores
Some mid-sized local grocery stores sometimes offer this also, so it's best to call ahead to check first.
13. Local Banks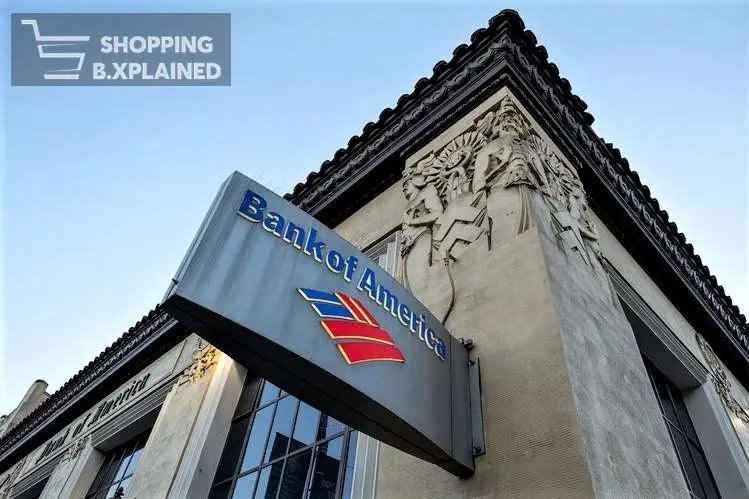 Local banks also offer money orders. The price range depends on the amount and which bank. If you're a customer with an account from the bank, the fee will be much more affordable. 
You can also purchase it without having to be a customer of the bank, but the fee might be somehow higher.
Examples of a few banks offering money orders:
Bank of America: $5 fee, $1,000 limit.
Wells Fargo: $5 fee, $1,000 limit.
US Bank: $5 fee, $1,000 limit.
Chase: $5 fee, $1,000 limit.
Regions Bank: $1 fee, $1,000 limit.
14. Local Check Cashing Companies
The existence of those local check-cashing companies has widened our search for a place to buy and cash from orders. Nevertheless, these places' fees are often higher than the above options.
FAQ About Money Orders
What Are The Cheap Money Orders Near Me?
When talking about the cheapest fee, Meijer is the king here. The only disadvantage of the financial service is the limit of $500 at a time. So, if you need an enormous amount and want to save the hassle, MoneyGram and Western Union are the best since they directly distribute this service.
What To Do If You Lost A Money Order?
Understandably, sometimes the order gets lost somewhere. You just have to be careful next time. But what do you do now in this case?
You can ask the place that sells you the order to cancel or replace it. And yes, there will be a fee accompanying that service. 
Once you find out you need this service, call in first or google to check for specific information first before visiting.
How Can I Recognize A Real Money Order?
The easiest way is to call the company issuing the order. If not, you can use the below clues to identify a fake one:
Fake ones come with altered areas which look changed.
Their limit is higher than $1000.
Check for the watermark on them. USPS, MoneyGram, and Western Union all have watermarks on their products.
It is a serious concern since people have been faking these products before. Therefore, just refuse and demand cash if it does not look right.
How To Pay For Money Orders?
You can use cash and debit cards to pay for them, as most places accept that. Make a call to ask first before visiting if you're unsure. But keep in mind that cash is always an option.
Most stores and big supermarkets will charge you lower than $1, but as mentioned above, small independent companies have the highest fee, from $3-$6. After that, Western Union, MoneyGram, and USPS have the second highest of $2-$3 an order.
Can I Get Money Orders Online?
You can, but we would advise you against doing this.
There is a significant risk of getting scammed since this business is an in-person purchase. Also, legitimate sellers won't take risks doing those services online because it has to be transparent.
Any person or institution will only do the service through the online channel if they have specific ways to verify the purchasers. If you're looking for an online service, cashier's checks would be more convenient.
Where To Cash Money Orders?
You can cash it at the same place you bought it from. Banks, credit unions, and stores often do cash; some will allow you to put them directly through electronic deposit or mobile. However, it's best to call first to ask about the availability of the services instead of making assumptions and going straight to the places.
Remember to bring a valid ID when you cash in person. They must confirm you are the assigned recipient before making any transaction for security reasons.  
Must-Remember Tips
The recipients don't have to go to the same issuer who sold the orders to their purchasers.
As mentioned, you can cash it out at a local bank, credit union, or store. Still, the fund won't arrive at once because every institution has different policies for this service. To avoid this, you can deposit the amount directly to your bank account if you have one.
Cashing at the issuer's office is a good option if you don't have an account.
You can use this tool to send funds to a foreign country only if you buy the order from an issuer that is accepted in the country you cash it out. International services can provide a convenient and affordable way to send funds abroad. 
Some Other Alternatives To Money Order
Cashier's Check
This secured method is often a requirement of many businesses that often transfer significant funds.
Wire Transfer
This can be an option if you have a digital banking account. This method offers a service that helps you transfer much money with little time but at a very high cost.
Personal Check
A personal check requires the payer to have a bank account, which is not guaranteed and is less secure. People often use it to transfer small amounts.
Prepaid Cards
People without bank accounts would love this method. It works like a gift card, even in the aspect that it is easily lost or stolen.
Final Thoughts
Unlike in the past, it is now easier to find money orders near me as many banks, credit unions, and grocery stores offer this service. It has opened another door for those without a bank account. 
Though there are alternative services, this one would pose one of the most guaranteed and convenient at a low fee.
You might also like these articles: